James LaBrie Respects Led Zeppelin: "They Are Phenomenal"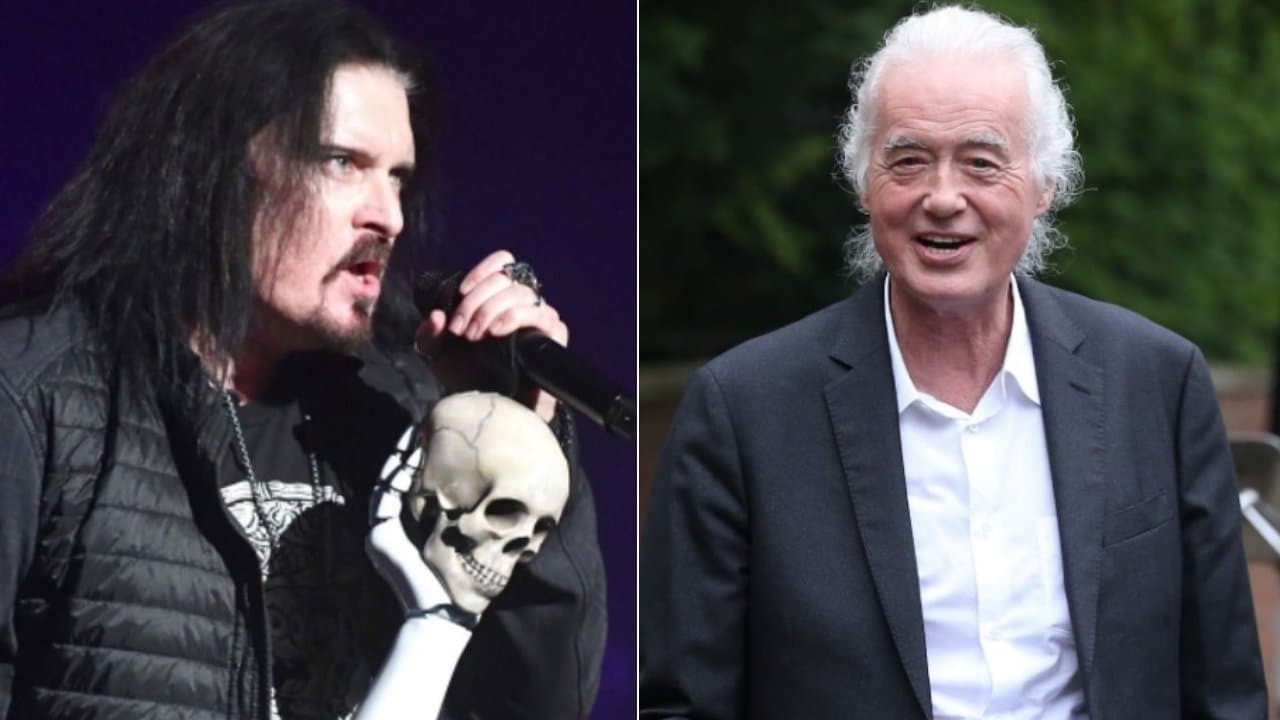 Discussing his passion for Led Zeppelin during an interview with Metal Wani, Dream Theater star James LaBrie respected the rock giants, saying they are phenomenal like Queen or Deep Purple.
Originally named The New Yardbirds, the English rock band Led Zeppelin was formed in London in 1968 by the band's legendary line-up. Throughout its more than one decade career, Led Zeppelin released 8 studio albums, 10 compilation albums, 4 live albums, 16 music videos, 3 video albums, 16 singles, 3 charted songs, and many more things. Debuted in 1969 with its self-titled album, Zeppelin released its eighth and final studio album in 1979, titled In Through The Out Door.
However, during his recent appearance on the Metal Wani podcast, LaBrie was asked about his favorite Led Zeppelin record. Saying that it would be unfair behavior to pick one album among those masterpieces, Labrie said that every one of Led Zeppelin's members was the greatest.
"I can't do that, that's cruel for you to put in there," he says. "It's I, II, III. Look, seriously, Zeppelin I, II, III. And you know what, here's the way that I look at it.
"These guys came out in 1968 with Zeppelin I. And then, 11 years later, the last album, 'In Through the Out Door.' So, you think about their catalog, you think about what they created in 11 years – that is phenomenal.
"And I've always said that if these guys came out today, this band, they would blow the doors off of anyone and everyone on this planet. Because, if you look at the guys, respectively, each guy in their instrument was the best of the best.
"I mean, Robert Plant one of the greatest voices in rock'n'roll, John Paul Jones, incredible bass player, very musical, keyboard player, all that stuff. And then you got John Bonham, one of the greatest drummers that ever freakin' graced this planet. And then, on top of all that, you got Jimmy Page – writer, producer, and mixer. Like, what? What the hell's going on?
"And these four guys met? On this island called the United Kingdom? Give me a freakin' break."
James LaBrie Recalls Starting To Listening To Led Zeppelin
James then continued by revealing the first time listening to Led Zeppelin. Taking fans back to his childhood, LaBrie also mentioned Queen and Deep Purple. He said that Led Zeppelin, Deep Purple, and Queen were phenomenal bands ever.
"I remember, as a kid growing up and listening to Zeppelin, I was just like 'What the hell?' Even at a young, tender age just going, 'Wow,'" LaBrie continues. "I remember in school, would have been like, what? grade five, grade six? and couldn't wait to get home, get into my bedroom and play some Zeppelin songs, or Deep Purple, or Queen.
"These bands were phenomenal, and everything was fresh back then. You were able to experiment, and it was new. You were able to push the envelope, and it didn't matter, because that was cool in the '70s, late '60s, and '70s. Man, you had to go against the grain. You could not be one of the conformists."
Labrie also recalled the time praised by Led Zeppelin icon Robert Plant during his band's Awake tour. According to LaBrie, it was good and surprising that his band was praised by such a giant Robert Plant.
"I remember bumping into Robert Plant and Jimmy Page off and on during that tour," he reveals. "One of the days I was sitting in the bar, and I don't drink when I'm on the road, but I was just sitting there, having a soda water or something like that.
"And all of a sudden, Robert Plant – 'Hey, man, I was watching you guys the other day. You guys sounded really cool, man.' He goes, 'Hey, by the way, mate, you have a cigarette?' I said, 'Robert, I don't smoke.' He says, 'Good on you, good on you.' And then he moved on."