Ex-Whitesnake Drummer On David Coverdale: "Uppity And Quick-Witted"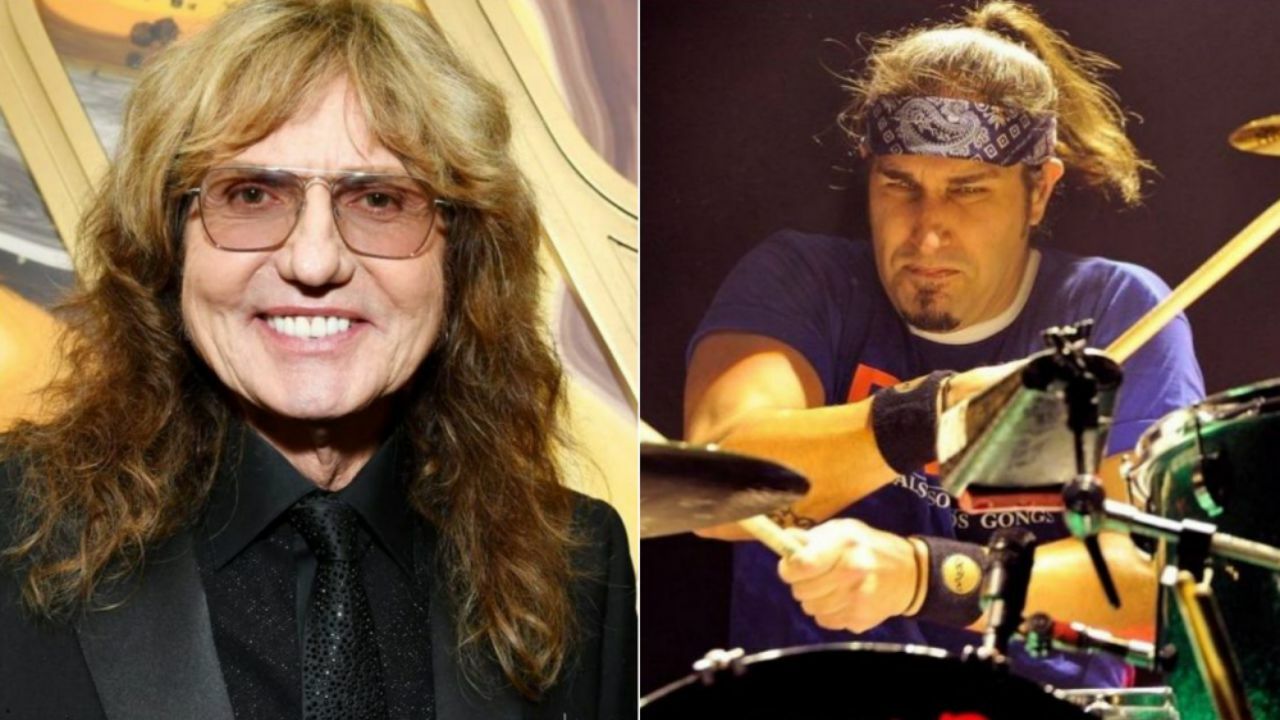 Brian Tichy said David Coverdale is uppity and quick-witted.
Former Whitesnake drummer Brian Tichy has revealed what kind of a man his former bandmate David Coverdale is and said that the singer is so uppity and quick-witted.
Brian Tichy had joined the rock band Whitesnake in 2010. He had taken Chris Frazier's place at the time and had appeared three years with the band. Throughout his career with the band, Tichy was seen in the band's four albums. Those three were the band's live albums, 2011's Forevermore, 2013's Made In Japan, and Made In Britain. The last and fourth one was the super deluxe edition box set of the band.
Besides David Coverdale from Whitesnake, the drummer had worked with several musicians, including Ozzy Osbourne and Geoff Tate.
Recently, the musician made a new appearance on Drum For The Song podcast. He touched on Whitesnake frontman David Coverdale, Black Sabbath legend Ozzy Osbourne, and Geoff Tate of Queensryche. Speaking about David Coverdale, he said he is a nice person, adding he is uppity and quick-witted.
"Coverdale is nothing but nice, he's a little bit maybe the comedian, Ozzy's funny, he's a character, that's Ozzy – he's a character, just his voice, it's a thing, we all know it," he said.
"Coverdale's more of a comedian, he's loud and boisterous, and uppity, and quick-witted, but he makes you laugh, makes you smile because it's infectious.
"And Geoff's more just like, 'Hey man, what's up? Don't worry about me here, I'm just hanging out.' And he gets on stage and owns it. Yeah, to work with people like that…
"I look at him like, 'I just want to learn from you, you've done stuff I haven't done. First of all, you're a singer.'"
Brian Says David Coverdale Is One Of The Biggest
The drummer has also continued by touching on his admiration for those musicians. He wished he could sing like those celebrities. Saying that Osbourne was a distinctive voice during his Sabbath years, the drummer added that David Coverdale is one of the biggest singers in history.
"I wish I could sing like those guys, they're all amazing singers, they really are," the drummer adds. "All of them in their prime are insane. You think about Ozzy back in his prime Sabbath – it was such a distinctive voice.
"And Coverdale is one of the biggest, mightiest, rock vocalists of the vocal sounds and tones of all time!
"And Geoff, this progressive metal guy, from the lows to the highs, Tate is insane! These guys have proven it over and over for years and years.
"But I just look at them like, 'There was a time nobody knew who you guys were, and then you brought it to the top, you took it to the top where you can seriously sustain the rest of your life as a singer, as a frontman, and that's what everybody knows you as and loves you as.'
"And I have so much respect for people like that, and you can't help but learn from them. It's not a drummer thing at that point, it's more of an ambition, goal thing, you're just hoping some of their energy rubs off on you, one way or another. Which it does.