Ian Paice Reveals Weird Story Behind How Deep Purple Completed 'Smoke On The Water'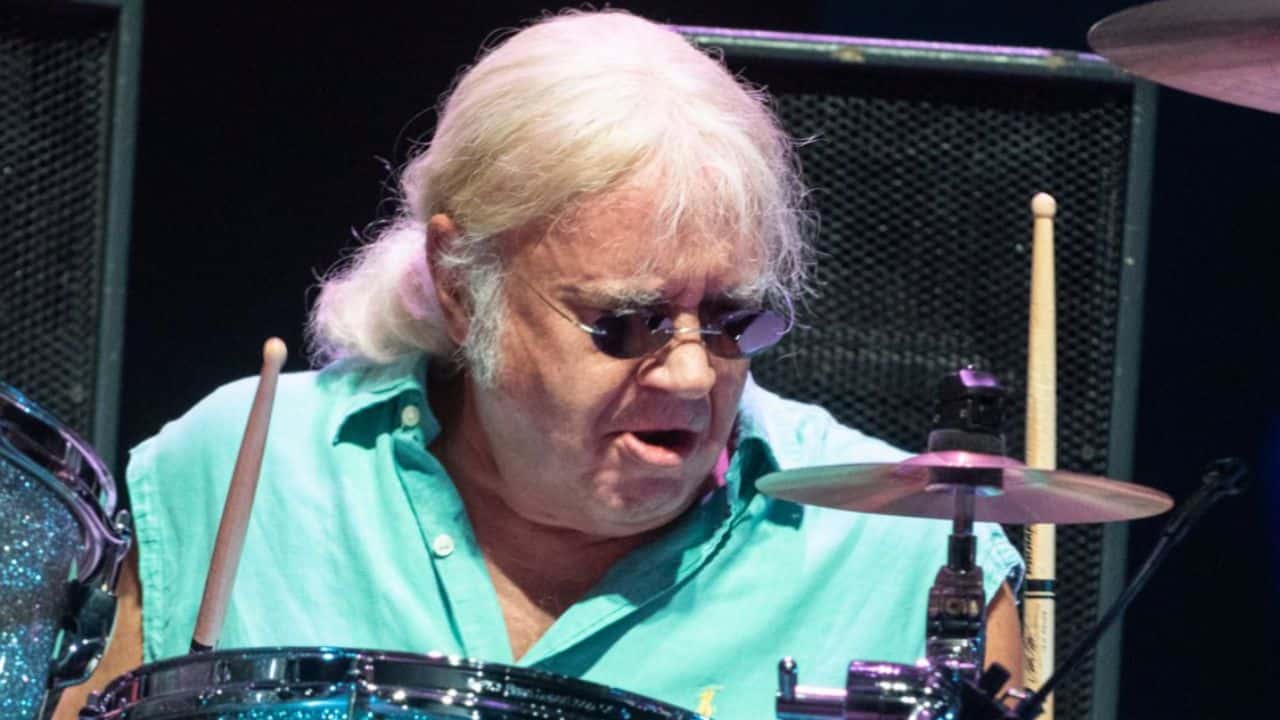 Deep Purple drummer Ian Paice has talked about how the band's iconic song Smoke On The Water came through and revealed the weird story behind it.
If there is one more band that influences rock music and carries it to get better, that band is undoubtedly Deep Purple. As some of you might know, Deep Purple is a 1968-formed rock band that is considered to be one of the pioneers of heavy metal and modern hard rock. At press time, the band has contributed to the genre's growing up with its 22 studio albums, 45 live albums, 28 compilation albums, and more.
One of the band's beloved albums is the band's 6th studio album, Machine Head, which was recorded between 6-21 December 1971. Released in 1972, the album has some of the band's hit songs such as Highway Star, Never Before, Pictures Of Home. It also includes Deep Purple's classic Smoke On The Water, which is a very emotional song for them and fans just because of its exhausting recording process.
In late 1971, while Deep Purple was recording its Machine Head album, the place they were recording it, Montreux Casino, had burned down after a fan had set the venue on fire. Later then, the band lived hard times to record it. At first, they went into a ballroom in Montreux to record the album. Shortly after they started the recording, the cops had arrived there to ask them to stop the noise. As a result, they once again had to move. And finally, in a closed-Grand Hotel, Smoke On The Water has arrived.
Recently, the legendary drummer Ian has recalled those hard times during his appearance on Hangin' & Bangin': Artists On Lockdown. At first, the drummer 73-year-old drummer started describing the recording place as a blackened ruin. Then, he shared the tough story of how Deep Purple completed its Machine Head album.
"When we started to record the album, the casino had already burnt down," Paice said. "And that was where we were gonna do the record… It was just a blackened ruin, and so we had to try and find somewhere else to record. And the guy who ran the festival said, 'Look, you can track in this ballroom.'
"So we set up in the ballroom. And we were just trying to get a sound together. And Ritchie had this riff. 'Let's try the dah-dah-dah song.' 'So how are we gonna start it?' I said, 'Try the riff and I'll just do a hi-hat thing and let it build up.'
"And this was an echoey old ballroom. Montreux, at that time of the year, had sort of gone to sleep. It's a summer resort — no skiing there; it's too low. But it's got the lake and all the rest of it. So by 10 o'clock, the whole village is comatose.
"And then this rock band starts up in this echoey old ballroom. Anyway, we'd been at it for about 10 minutes and then the police… We saw these blue lights go flashing by the door. We were just finishing a take; I think we got two takes done or something like that. Anyway, [producer] Martin Birch said, 'Don't let anybody in.' The roadies were holding the door till we finished the take. The cops came in and said, 'That's it. You can't do [that] any more.' So we had to move again.
"And we eventually went to the Grand Hotel which is a hotel that was shut for the winter. And we forgot about that track. We were just getting a sound."
Ian Paice Reveals Tough Story Behind Deep Purple Completing 'Smoke On The Water'
In the continuation of his words, Paice mentioned the time they finished the record and realized that it was not long enough. Saying that they have some space to fill in with new music, Paice touched on the band's bassist Roger Glover's looking at his notebook and seeing some things that flames going up related to Smoke On The Water. According to him, it was the story of how Deep Purple completed Smoke On The Water.
"When we finished the record, we found that we were a few minutes shy; it wasn't long enough for an album," he continued. "We had a track that could have gone on; it was the ballad, 'When A Blind Man Cries'. But Ritchie wanted the slowest song on the record; he wanted it all to be up.
"So [we thought], 'What about that track we did in the ballroom? [Let's have a] listen to it. It sounds all right. It sounds okay.' There were no words yet, so Ian and Roger went away.
"And Roger looked back at his notebook and he was writing down his impressions as we saw the flames going up. The downdraft from the mountains pushed the smoke down across the lake. 'Smoke On The Water', that's where the title came from. I said, 'Why don't we write a song about the making of the record?'
"And so that's how 'Smoke On The Water' got completed, and that's how it ended up on the record. Otherwise it would have just been lost as a soundcheck."