HALESTORM's LZZY HALE Defends Humanity Against RACISM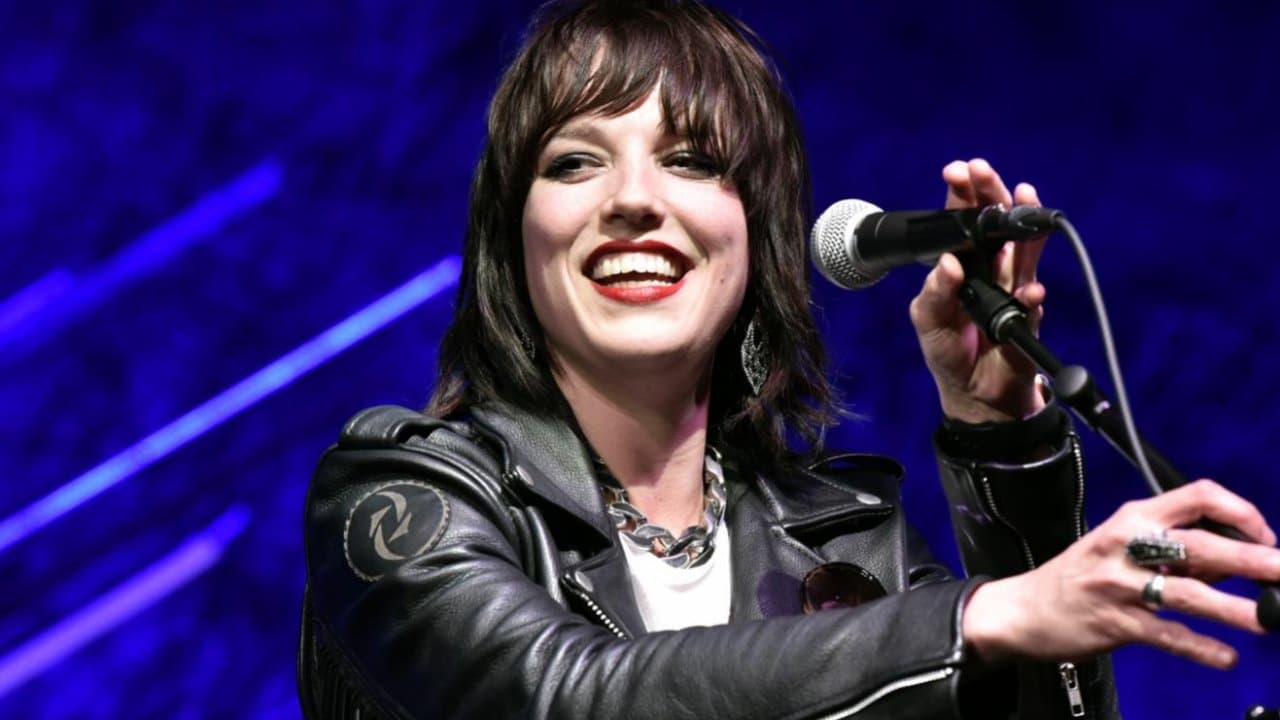 The rhythm guitarist and lead singer of the rock band Halestorm, Lzzy Hale, defended humanity against racism and revealed that we are all the same beyond our thoughts.
In a recent Instagram story, Lzzy Hale, who uses social media incredibly active, appeared to send a powerful message and kept in touch with fans using that way. She gave an important message to make awareness about racism.
In the photo shared by Lzzy Hale, who has 522k followers on Instagram, there was a photo of the legendary musician Johnny Cash. Also, there was a little-black child was alongside him and drinking water from his hands.
When she took the photo, it was writing on the photo, "All of your life, you will be face with a choice. You can choose Love or Hate… I choose Love." The words were told by the singer, Johnny Cash.
Following her Instagram story, Lzzy Hale has also took to her Twitter account to share a powerful message, "I have so much love for all my Freaks. We always fight for each other and stand side by side, hand in hand through the darkness. And with the all powerful,universal language of music,we will leave this world better than we found it. I'm so proud to know each and every one of you!"
Here's Lzzy Hale's Instagram story: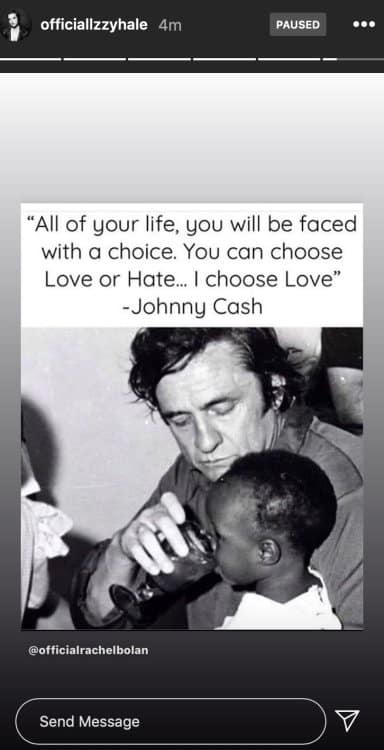 Here's the tweet:
I have so much love for all my Freaks. We always fight for each other and stand side by side, hand in hand through the darkness. And with the all powerful,universal language of music,we will leave this world better than we found it. I'm so proud to know each and every one of you!

— Lzzy Hale (@LZZYHALE) November 6, 2020