Anthony Kiedis Admits Playing With Nirvana Was 'Life-Changing'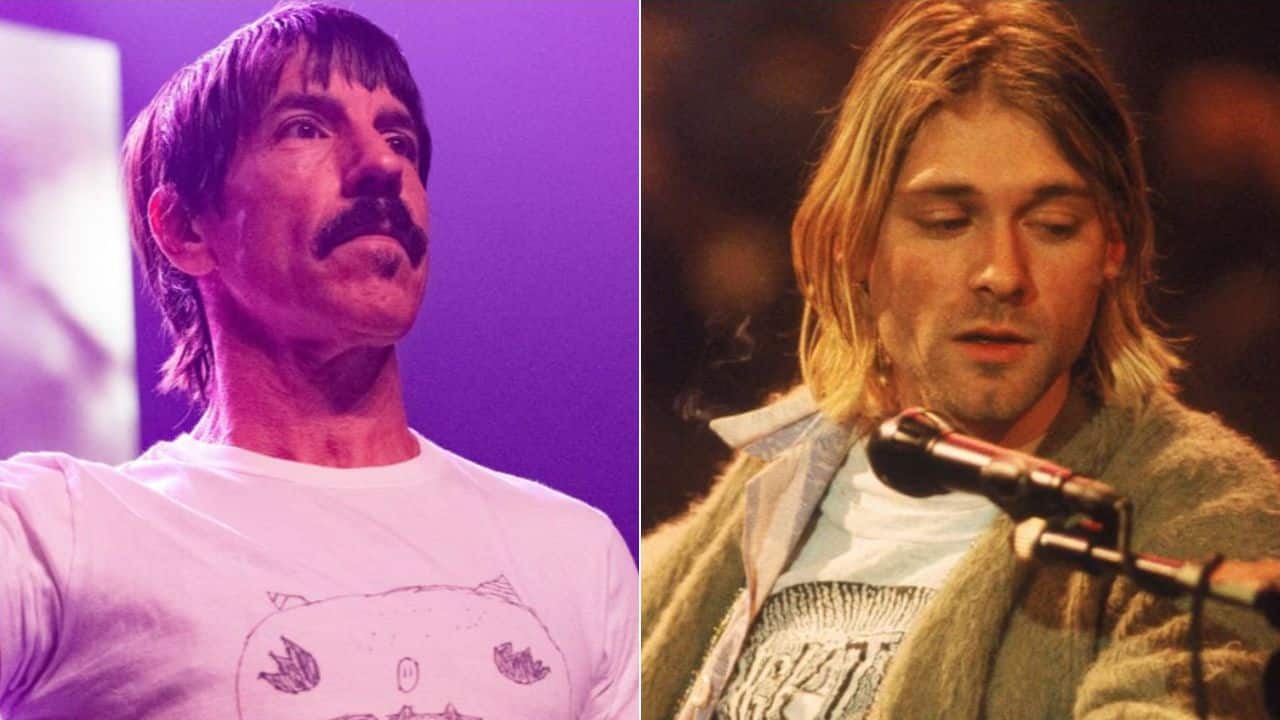 Red Hot Chili Peppers frontman Anthony Kiedis recalled the time his band played alongside Nirvana and Pearl Jam and admitted that playing with Nirvana was a life-changing experience.
Anthony Kiedis has been a lead singer and a founding member of the rock band Red Hot Chili Peppers since 1983. As he has been a member of the band since its formation, Kiedis has appeared in every one of the band's albums. He was also inducted into the Rock and Roll Hall of Fame in 2012 as a member of his band. During his ongoing tenure in rock music, he has played with great artists.
One of those bands Kiedis ever played was the grunge legend Nirvana. Even though it was a band activated between 1987 and 1994 and has only three studio albums, they are considered one of the most legendary grunge bands ever. They contributed to rock music's growing up by releasing their iconic songs such as Smells Like Teen Spirit, Blew, In Bloom, Lithium, Breed, and Serve the Servants.
In 1991, Nirvana, Pearl Jam, and Red Hot Chili Peppers had teamed up for a one-week tour that enjoyed people heavily. At that time, RHCP and Nirvana became bands looked as same as each other and had achieved a very good synchronization. The main energy and passion that they scattered around were Nirvana and its lead singer Kurt Cobain.
During his recent interview with Howard Stern, the frontman Kiedis shared his honest view on Nirvana. Revealing his passion for the band, Kiedis said that it was a life-changing experience to play alongside Nirvana. He also added that their collaboration was natural and great.
"You know who was good?" Kiedis asks. "Nirvana. When we played with them? They were just good. I mean, that was a life-changing [experience].
"I feel like some of this is a natural thing. John [Frusciante] has a very clear understanding of dynamics. And then for me, that feeling that John is so beautifully describing, it was just natural."
Anthony Kiedis Explains Why Nirvana Was A Natural Band
In the continuation, Anthony Kiedis explained why he thought Nirvana was a natural band. Saying that their chemistry was pretty good, Kiedis added that they were good at songwriting as well.
"The first time that we ever played, it was just natural to have an energy, to have a passion, and have a live-or-die aesthetic to everything that we did. But I feel like Nirvana had that naturally as well.
"Like, they were certainly good at their instruments and songwriting and chemistry and all that, but then they also just had a combustability that came with birth, or came from God, or came from the planets or something."
Elsewhere in the conversation, Kiedis went on to reveal whether had the chance to spend some time with the late Nirvana icon Kurt Cobain. Recalling Flea, Kurt Cobain, and himself sneaking away from an MTV show, Kiedis named that moment as a nice experience. He also commented on Cobain's personality and said he was emotionally chaotic.
"I mean, I was usually pretty nervous whenever I was hanging around with him just because I was in awe, and he wasn't the type who wanted to discuss being a frontman, he was just kind of shy and in his energetic state, but Flea and I had some nice moments with him at a some MTV show, where we snuck away and went backstage and just sat with him while he was getting ready to play. And that was a nice experience.
"He was loose and warm and inviting and relaxed, and it wasn't like he had been on tour for a long time and was all emotionally chaotic. He was quite within himself…He was a beautiful dude, and he left us with a ton of unbelievable music and energy."
Back in October 2021, former Nirvana drummer and current Foo Fighters leader Dave Grohl had mentioned the band's classic Smells Like Teen Spirit's massive impact on the band. He also recalled how fans reacted to them after the band released the song.
"First of all, there weren't such massive expectations for our band, and when we were recording 'Smells Like Teen Spirit,' I went, 'Wow, this sounds huge,'" Grohl admitted. But not massive like what it became, at all. It happened really quickly. But honestly, the video is what changed the game.
"When we were on tour just like we've always have been, we were in our van, loading our equipment into this club, playing, and then getting back in the van and leaving.
"And when that video came out, all of a sudden the 300 capacity clubs had 300 more people outside, and then 500 capacity had 500 more people outside. It came down to the point where I would sit down on my drum stool and the first thing I would do is look around for an exit. 'OK, there's gonna be a riot, how am I going to get out?'
"But it was the video, and I think that not only the song was great – Kurt's lyrics, his voice… Kurt was the greatest songwriter of our generation, but that video…
"I always say, 'You wanna sell half a million records? Make a video where you're burning down your high school.'"