Ozzy Osbourne's Zakk Wylde Respects Eddie Van Halen: "He Was The Second Jesus Christ Of Guitar After Hendrix"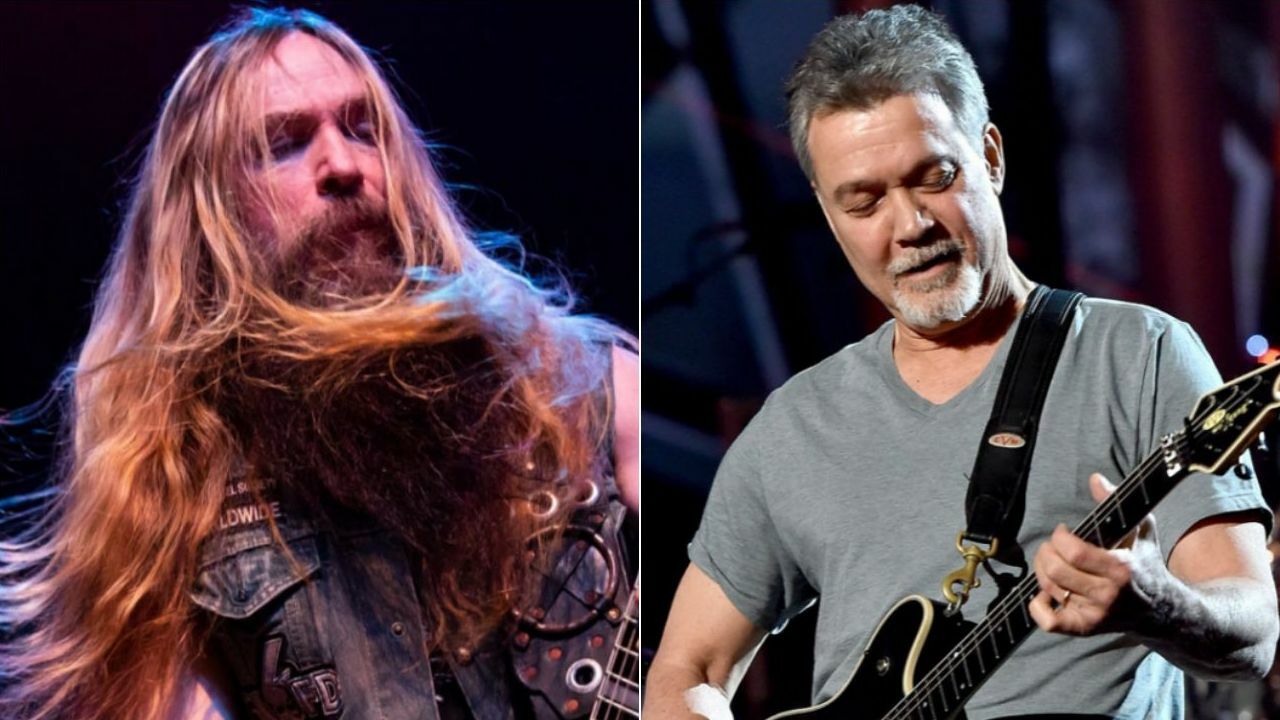 Ozzy Osbourne guitarist and Black Label Society leader Zakk Wylde has sent his respects for Van Halen guitarist Eddie Van Halen and paid his tribute to the legendary musician.
Eddie Van Halen was one of the founding members of his rock band, Van Halen. He was the lead guitarist, backing vocalist, and keyboardist of the band from 1973 to his passing in 2020. Throughout his tenure with the band, Eddie performed in entire Van Halen albums.
Born on January 26, 1955, Eddie Van Halen died of a stroke at the age of 65 on October 6, 2020. Widely regarded as one of the greatest guitarists in rock history, Eddie has been inspiring numerous artists in the community, even though he passed away more than one year ago.
On the other hand, Zakk Wylde has been working alongside Ozzy Osbourne for more than three decades. When his debut effort with Osbourne was the musician's 1988 effort, No Rest for the Wicked, his latest collaboration with Ozzy Osbourne was in the musician's tenth effort, titled Black Rain.
Recently, Zakk Wylde was guested on Heavy Consequence. During the interview, the 54-year-old artist showed off how much he respects the late guitarist Eddie Van Halen. According to him, Eddie was the second Jesus Christ of the guitar.
"He changed the world," he says. "Jimi Hendrix was basically the Jesus Christ of electric guitar. That's the ceiling — you can't do anything more with guitar. And all of a sudden — if this was a Catholic hierarchy, Eddie was the second coming of Christ.
"If Jimi is the Jesus Christ of guitar, Eddie was the second coming. It was just, like, a whole new bag of tricks and all this other stuff that no one thought was possible. And the way he changed amplifiers and everything like that.
"Not only just his playing technique, but down to pickups, tremolo bars, with the Floyd Rose, amplifiers, the way amps are designed, with more high gain and everything like that — I mean, he changed everything across the board.
"Not just because of his doing taps and everything like that. Even the way guitars are made and the way amps are made, he changed everything."
Zakk Wylde Reveals Eddie Van Halen's Phenomenal Talent
In the continuation of his words, Zakk Wylde praised Eddie Van Halen over and over again. Being one of the pioneers of rock and roll music, Eddie Van Halen's songwriting skills were phenomenal, according to Wylde.
"And on top of it, he was just a complete package," he adds. "Aside of the playing and the tone, his songwriting [was] just phenomenal — just amazing. We're really truly blessed that we had him till he made it to 65.
"If you really think about it, after those first two records — I mean, after the first record, if he would have retired from music, he already changed the game.
"After the first one, if he pulled a Howard Hughes and just walked away and never picked up a guitar again, there's that first album alone — with 'Eruption' and everything he did on that record — he changed everything.
"But we're just blessed that we had him around for as long as we did. He was just a really great guy too — he was a sweetheart."
Back in April 2021, Zakk Wylde had once again mourned Eddie Van Halen. In the conversation, Wylde was talking about finding his sound. Meanwhile, he mentioned Eddie.
"I was sat with Steve Vai one night and we were talking about when I got the gig with The Boss [Ozzy]," says Zakk. "And I was telling him that I needed to find my own sound to separate me from anybody else.
"I didn't want to get compared to other players… so how could I sound more like Zakk Wylde? I just wrote a list of things you can't do.
"If you don't want to sound like Eddie Van Halen, don't do any tapping or use the whammy bar or harmonics."