Gene Simmons and Paul Stanley Sends Heartwarming Birthday Celebrations For KISS's Eric Singer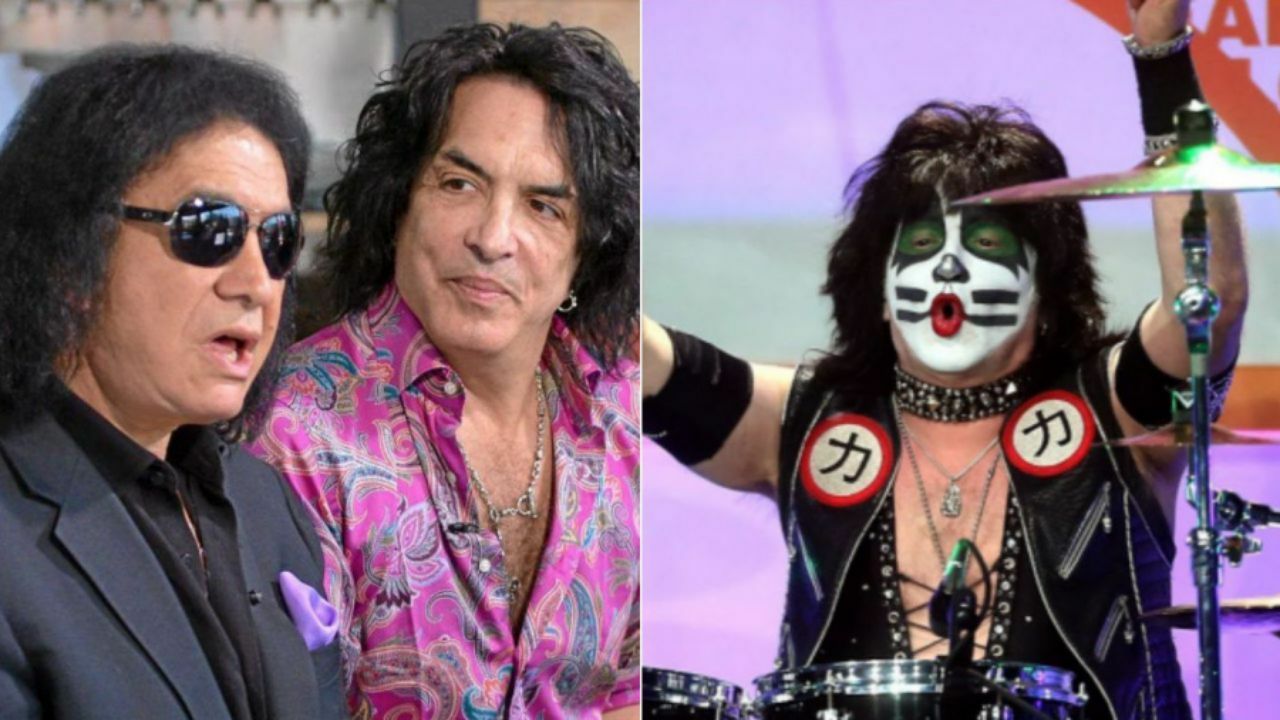 Paul Stanley and Gene Simmons have recently updated their official social media accounts to celebrate their bandmate KISS drummer Eric Singer's 63rd birthday and sent heartwarming letters for him.
On May 12, 1958, a legend named Eric Singer was born. He is also known for his stage name with KISS, The Catman. Also, Eric Singer has appeared on three studio albums of the band.
Recently, Paul Stanley and Gene Simmons have both took to their Twitter accounts to react to Eric Singer and his birthday.
When Gene Simmons celebrated his bandmate's birthday, he quoted KISS's tweet that said "happy birthday, Eric Singer!"
"Yay, Eric," Gene Simmons tweeted. "Happy B'Day, young man."
Meanwhile, Paul Stanley, the co-founder/rhythm guitarist of the band, added a photo of Eric Singer to share his feelings on him.
Paul Stanley tweeted: "Happy Birthday Eric!! My friend for decades and lucky for us, our incredible drummer. Enjoy this day!"
Fans have sent special birthday wishes for the drummer under Paul Stanley and Gene Simmons' tweets.
KISS released its twentieth and latest studio effort in 2012, "Monster."
The band has released a new date for their ongoing farewell trek, "End of the Road" tour, which will be concluded in 2022, although it was scheduled to conclude in 2021 but forced to postpone to 2022 due to pandemic.
Lately, Paul Stanley was asked if Ace Frehley and Peter Criss will be joined to the band on the farewell tour.
"Anything is possible," Paul said. "I don't rule anything out. I have to say that we wouldn't be here today if not for our past. If Peter and Ace hadn't been there at the beginning, we wouldn't be here today. But I will also say that if Peter and Ace had stayed with the band, we also wouldn't be here today."
Paul added: "If there is a way to include them in celebrating the final tour, yeah, I'm open to it. It has to make sense and it has to feel right, because the band has existed far, far, far too long without them to let anybody spoil this or make it less than it should be. If there's no joy in it, I'm not interested."