Guns N' Roses Guitarist Touches Playing With Slash: "He's Been Incredibly Gracious"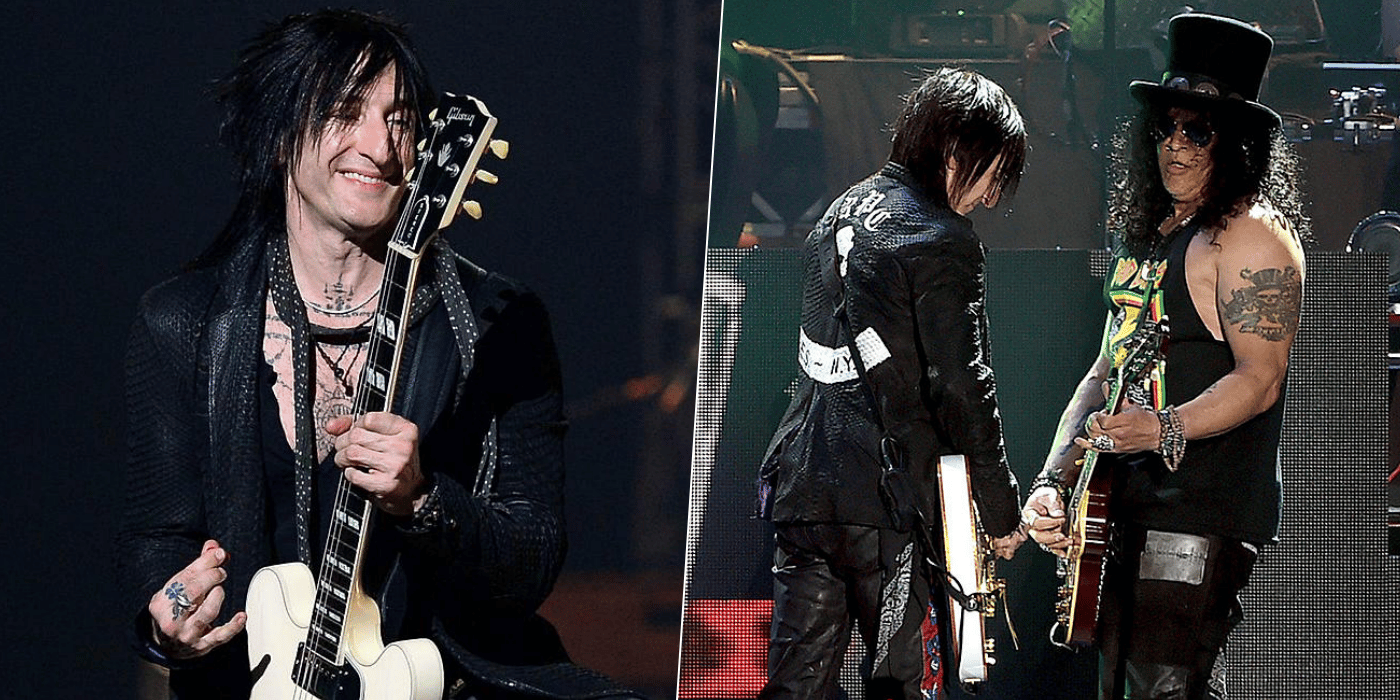 In a new interview with Chasing Frets, Richard Fortus, known for the guitarist of the Guns N' Roses, talked about how good being partner with the band's legendary guitarist Slash and shared his opinion about him.
When the 53-year-old guitarist, Richard Fortus, was asked how his musical contributions to the band have changed since joining the fold, he replied by saying the following words:
"It's been very interesting because, as different players come and go, my parts morph and change to cover different parts. So it's constantly evolving.
"Obviously, when Slash came in, the parts of his that I was playing I wasn't gonna be playing anymore. [Laughs] But he's been incredibly gracious with me as a player.
"When he first was coming back, mutual friends of ours were, like, 'Man, good luck getting to be on the fifth fret.' [Laughs] But I have not experienced that at all.
"He's been incredibly gracious and really an inspiration to play with. It's very competitive in a very, very friendly, same-team type of way – always pushing each other – which I am flattered to be in that role, and for him to welcome it."
Click here for the conversation.