Geezer Butler Recalls Ozzy Osbourne's Gloomy Times: "He Was Killing Himself"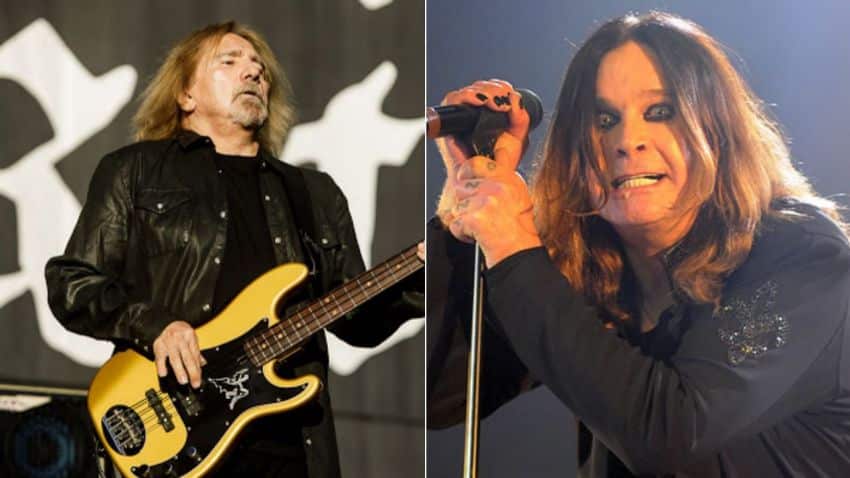 Geezer Butler, the bassist of the world-class heavy metal band Black Sabbath, has recalled one of the gloomy times of his bandmate Ozzy Osbourne and stated that he was killing himself.
As some of you might remember, Ozzy Osbourne has left Black Sabbath in 1979 to focus on his solo career. Following his departure from the band, Ozzy Osbourne has released two solo albums and received great successes.
However, during a recent appearance on The Eddie Trunk, Geezer Butler remembered those times and made some devastating comments about Ozzy Osbourne.
OZZY CAME OUT BIGGER THAN BLACK SABBATH EVER WAS
Opening up about Ozzy Osbourne's quitting the band, Geezer revealed if he and his bandmates were shocked about Ozzy Osbourne's solo success. According to Geezer Butler, Ozzy Osbourne turned back loudly.
"Ozzy had already left the band before the 'Never Say Die!' album, and he was always going on about doing his own thing back then," Geezer said.
"In fact, in one of the Sabbath photos, he's got a 'Blizzard of Ozz' t-shirt on, so he just fell out of love with what we were doing in Sabbath.
"I wasn't really paying much attention to what he was doing, to be honest, and then, he came out probably bigger than Sabbath ever was."
GEEZER SAID OZZY WAS KILLING HIMSELF
Later, Geezer Butler continued by admitting the dark and gloomy times of Ozzy Osbourne. He commented on Ozzy's solo career decision and said they're glad that Ozzy Osbourne came to himself.
"We all loved Ozzy. We were so glad that he got himself – because he was killing himself. The state that he was in when he left Sabbath, he really was on the verge…"
Also, according to Geezer, Ozzy Osbourne would be in a worse situation than he is now if there was not Sharon Osbourne, the wife of Ozzy Osbourne: "If it wasn't for Sharon, I think he'd topped himself eventually, he'd OD or something, and she pulled him out of it, got him straight again."
Click here to listen the entire interview.