Gary Holt Shares Rare Information About Kirk Hammett and Himself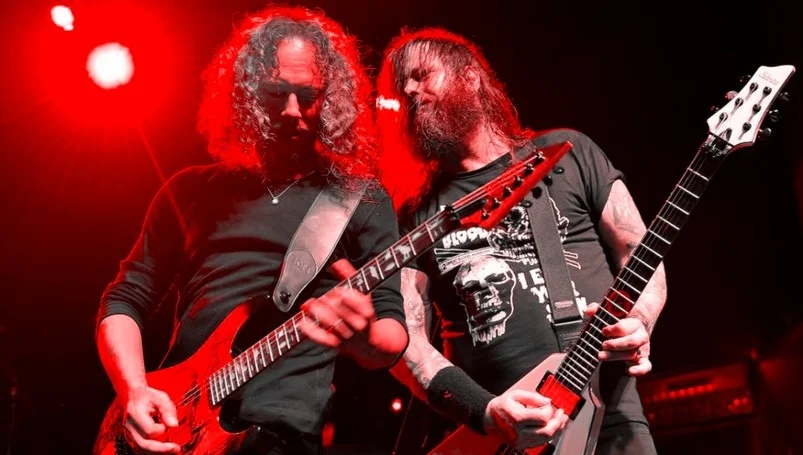 Gary Holt, the only unchanging member of the thrash metal band Exodus, founded in 1980, has shared rare information about himself and Kirk Hammett.
Metallica legend and ex-Exodus member Kirk Hammet has turned 57 today (November 18). Gary Holt celebrated the birthday of his former bandmate Kirk Hammett with a photo on Instagram. In the photo he shared, Holt stated that Kirk started him to this road of metal and taught him to play the guitar.
Here's the birthday statement he shared for Kirk Hammett.
"Happy birthday Kirk Hammett," Gary Holt says. "Friends for a very long time, thanks for starting me on this road of metal with that first guitar lesson! Still, wish I could remember that Rolling Stones song you first taught me. But Grinder by Judas Priest was the first song I ever played with Exodus when you handed me your guitar and asked me to play it. You guys then asked me to join, and it's been a wild ride ever since. Much love brother!"