Gary Holt Remembers His Reaction To Slayer's Unexpected Firing Of Dave Lombardo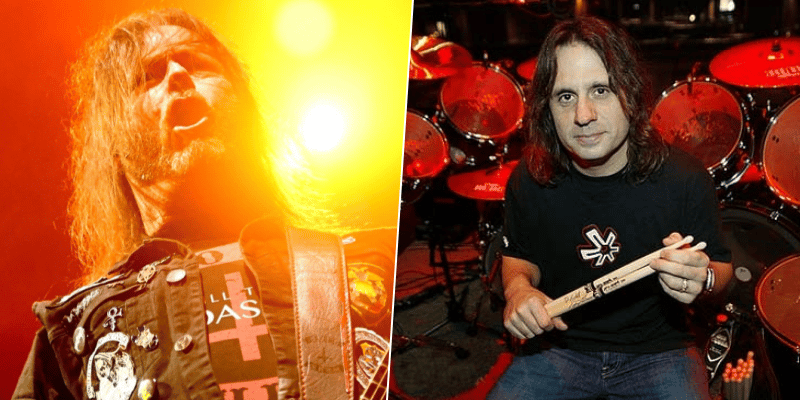 The American musician Gary Holt, who rocked the stage with Slayer between 2011-2019, has just appeared on the recent 533rd episode of the Let There Be Talk and remembered the unexpected firing of Dave Lombardo.
While he talks on the guitarist's 2013 firing, Gary Holt said it shocked him and added that he was not a decision-maker in Slayer.
"Well, it was made less tough because we were getting a guy that I've known for a large chunk of my musical life and who I have recorded an album with before.
"It's one of those things that was shocking; it was, like, I get a call, 'Dave's out.'
"And in Slayer, I wasn't a decision-maker – it's not my job. It's different, the whole different thing like – if it happened in a band that I'm one of the controlling members of…"
Gary Holt explained why the decision shocked him.
"So it sucked because Dave and I, we were like afternoon day-off compatriots, you know? We'd go out hunting down kebabs and beers on a summer day off in Germany. But, like I said, I've known Paul, I've recorded with Paul, so it was an easy adjustment.
"Before Paul came back, John Dette was doing the Australian dates [in 2013], and he asked who wants to come down and rehearse, different drummer; I said, 'Nah.' Truthfully, I haven't rehearsed with Slayer in years, I'd fucking do my homework, you know?
"If you know the songs and you know them, you're fucking set, as long as you fucking do your studying, you know? It's like studying for a final exam. If you're partying and hitting the frat parties, you're gonna fuck up; if you're fucking hitting the books, you're gonna do fine.
"As long as Kerry is tight with Dave or this small stint with John or the years with Paul, I'm fine, because as long as they're tight, I'm playing with both of them anyways."