Foo Fighters Praises The 9-Year-Old Drummer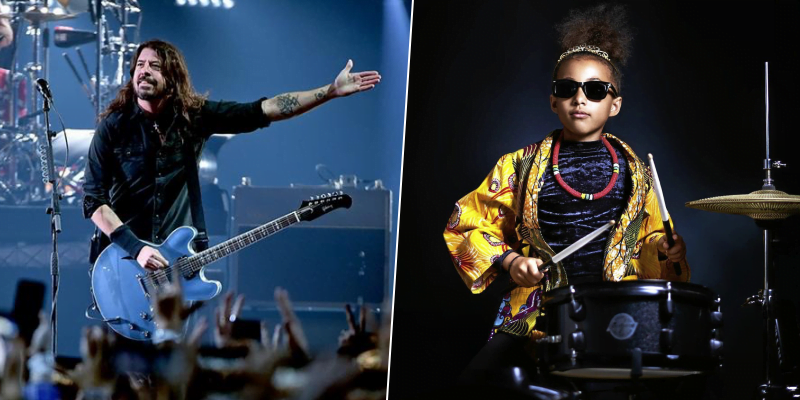 The world-known American rock band Foo Fighters has recently quoted a video on their official Twitter account and praised the 9-year-old drummer named Nandi Bushell.
In the video shared by Nandi, she was playing The Sky Is A Neighborhood, which was taken from the band's ninth studio album Concrete and Gold released on August 23, 2017. She also said that she loves The Sky Is A Neighborhood, and wanted to meet with Foo Fighters.
"Everyone knows how much I love the @foofighters! I wanted to learn 'sky is a neighbourhood'. I love this song! I really hope to jam with all the Foo Fighters especially @taylorhawkins and Dave Grohl one day! Thank you for all my support. @fender @LudwigDrumsHQ @ZildjianCompany"
Foo Fighters mesmerized her performance and purpose. They responded, "WOOWWW!!!! THANK YOU @Nandi_Bushell!!!!" They also added the fire emojis at the end of the caption.
WOOWWW!!!! THANK YOU @Nandi_Bushell !!!!🔥🔥🔥 https://t.co/yq1dFDU62i

— Foo Fighters (@foofighters) February 16, 2020