Ted Nugent On Upcoming Shows: "There'll Be No Mask mandates; There'll Be No Bullshit"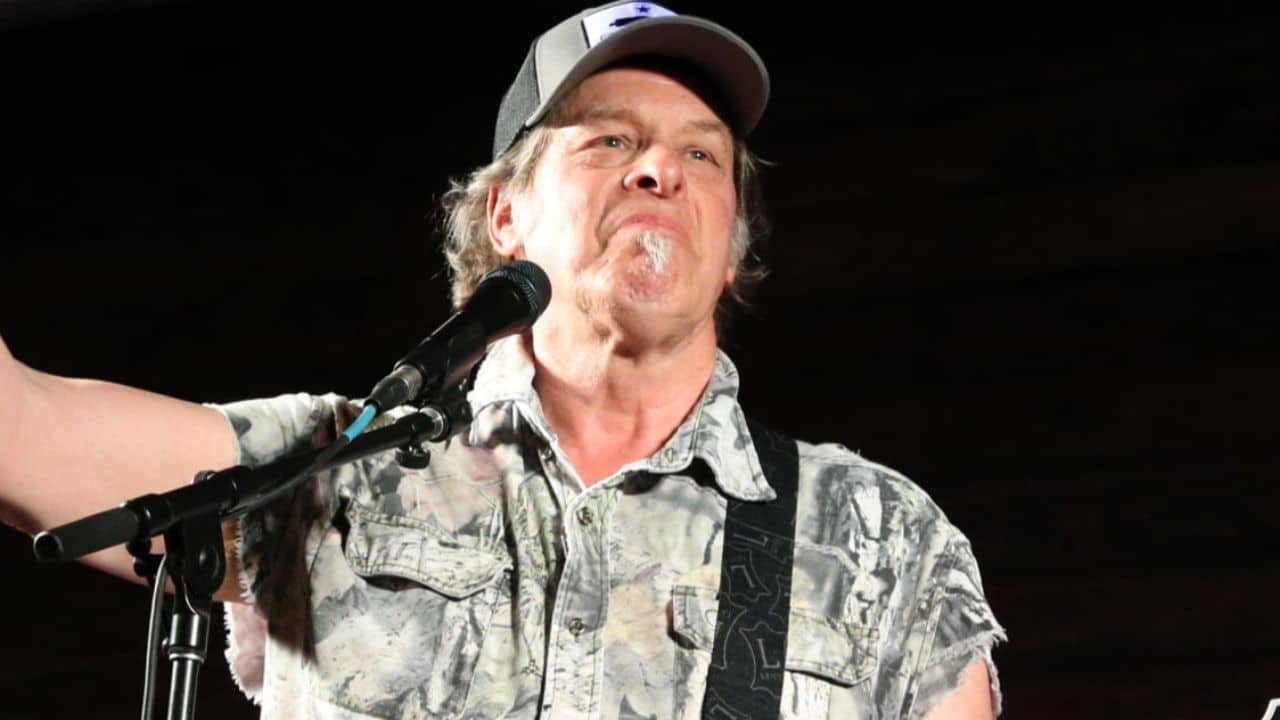 The American rock singer and activist Ted Nugent announced his new plans during his recent live broadcast on Youtube. He gave new information about his upcoming album, Detroit Muscle, which will be released on April 29, 2022, via Pavement Music, and the tours he will do.
Ted Nugent is a 73-year-old American rock singer born in Michigan. In the past, Nugent had released seven studio albums with the band he gained international fame, The Amboy Dukes. Releasing his self-titled debut album in 1967, Nugent has 17 solo studio albums in total. His latest and seventeenth studio album, The Music Made Me Do It, consists of 10 songs and over 37-min listening time.
Announcing that the tickets for his new concert will go on sale the next day, Nugent stated that there will be no obligation to wear a mask at the concert. Nugent stated in his statements with COVID-19 in recent years that he did not believe in the pandemic.
"Tickets go on sale tomorrow, I think, for this gonzo beach party rock and roll concert headlined by Ted Nugent in Panama City [Florida] on April 29th," Nugent said. "Write that down. That's confirmed. There'll be no mask mandates; there'll be no bullshit.
"And the next night, the headliner is my buddy Kid Rock. I'm not promising anything except we're gonna rock your brains out, but on the 30th when Kid Rock is headlining Panama City, the big beach party concert, he always plays [Nugent's classic song] 'Cat Scratch Fever' every night, so maybe I'll stick around and go up there and show him how to play it. It's a possibility."
'You Can't Mandate Shit. You Can't Mandate Anything To Me'
The outspoken activist, who reacted to Biden about his concerts canceled during the pandemic in the past years, stated that concerts will take place this year and that there are a lot of dates already.
"2020, the communist Chinese in the White House wouldn't let the tour happen, well, some people went on tour," he continued. "And they played a place where you had to show paperwork or wear a mask. I'm not playing a place that plays Nazi jackboot. If there's some kind of unconstitutional mandate…
"By the way, mandates… You can't mandate shit, you can't mandate anything to me, you have no mandate authority. This isn't communist China, even though Joe Biden thinks it is, and he's helping it become that.
"But if there's a mandate for a mask that's been proven scientifically not to work… There's guys out on motorcycles doing 60 miles an hour with a mask… That's a country music fan, if ever there was one.
"So, hopefully the Uncle Ted shitkicker American campfire 'Detroit Muscle' tour 20-clusterfuck-22 will finally happen after the communist Chinese Biden gang canceled it in 2020 and 20-clusterfuck-21," Nugent added. "Let's hope. 'Cause we've got a lot of dates in June, July and August."
Ted Nugent Claims COVID-19 Is Human-Made
Ted Nugent, who shared his thoughts on COVID-19 and the pandemic through his Facebook page in June 2020, claimed that the virus was human-made and that China, Russia, and Iran did it to destroy the USA.
"THINK ABOUT THIS FOR A SECOND IF YOU AREN'T CLOSED MINDED or if you even still have a functioning mind," says Ted.
"Create a VIRUS to scare people. Place them in quarantine. Count the number of dead every second of every day in every news headline. Close all businesses. 40,000,000 out of jobs. Peak unemployment. Remove entertainment: parks, gyms, bars, restaurants, sports. No dating. No touching. Mask people. Dehumanize them. Close temples and churches. Create a vacuum. Let depression and anxiety and desperation set in."
"THEN… ignite hatred and civil war. Civil unrest. Empty the prisons because of the virus and fill the streets with criminals. Send in Antifa to vandalize property as if they are freedom fighters. Undermine the law. loot. Attack law enforcement, but tell government to order a stand-down. We are all being baited by adversarial who want to destroy America – China, Iran, Russia. And, in an election year, have Democrats all of it on the President. Can't take America in a war, destroy it from within.
"We are being conditioned, manipulated, and programmed by multiple agendas as never before…..time to DO OUR OWN RESEARCH and MAKE UP OUR OWN MINDS rather than eating everything being spoon-fed to us! LEFTIST MEDIA is nothing more than PROPAGANDA and its working to dismantle the constitution and destroy this country!"