Lamb of God's Mark Morton Explains How The Non-Metal Bands Influenced His Playing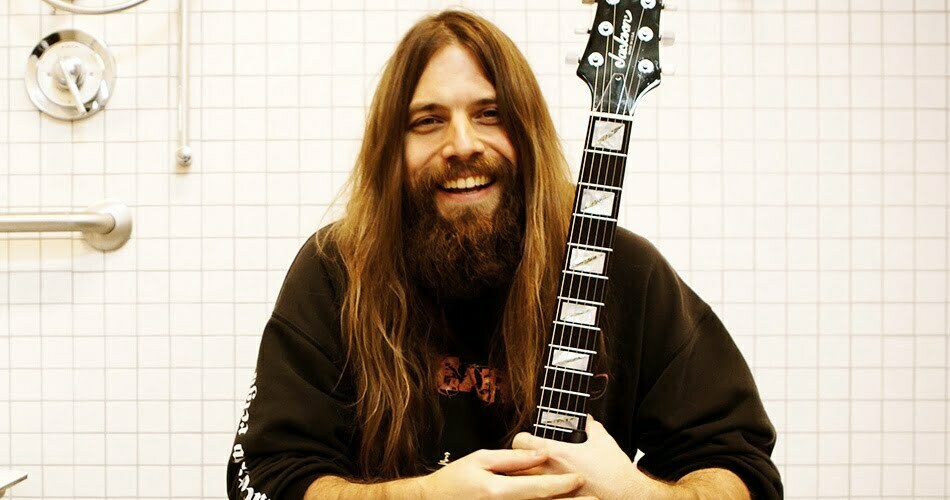 In a new radio podcast with Full Metal Jackie, Mark Morton, who destroying the stage with the American heavy metal band Lamb of God since 1994, has talked about his new solo EP Ether, which was released on January 17, 2020, via Rise Records, and explained the difference between writing acoustically and as a solo artist compared to his style with Lamb of God.
When the interviewer said, "Ether includes covers of Pearl Jam and Black Crowes songs. How have non-metal bands influenced your playing in ways you ultimately incorporated in Lamb of God?", Mark Morton replied by saying that he has always played stuff that's not metal and continued:
"People that have followed my career certainly know me from Lamb of God and as being the thrash metal guitar player. That is certainly a big part of who I am and a big part of my playing, but all along, even in the beginning, I've always been really into rock music and blues-influenced classic rock. So I've really been playing this stuff all along, but only in the past couple of years have I found the opportunity to pursue the outlet of recording it and releasing it."
Mark also revealed that he adapted that style some of Lamb of God stuff.
"It's interesting because there have been times when I've sort of infused some of that stuff into Lamb of God. There's some bluesy moments and bluesy swagger in some of the Lamb of God stuff, but never to the degree that I'm doing on Anesthetic and Ether.
"Some of the things I'm doing on the solo stuff just really wouldn't fit into the framework of Lamb of God, so it's been very liberating. It's been really exciting to have the opportunity to explore that side of my playing that's maybe been a little pent up over the years."
He continued: "Then when I got back to Lamb of God, in the course of writing for that I felt a real kind of clarity and a real ability to focus on the character and the style and what's correct for Lamb of God and really sort of honor the legacy of that body of work that we've created with that as well.
"It's cool. It gives me kind of an outlet for both sides and helps me sort of clean the slate across the board."
Ether, which included 5 songs in total, features surprise appearances by Halestorm's Lzzy Hale, Moon Tooth's John Carbone, Killswitch Engage's Howard Jones, and Sons of Texas' Mark Morales.
Mark Morton's Ether track listing:
01. All I Had To Lose (ft. Mark Morales)
02. The Fight (ft. John Carbone)
03. She Talks To Angels (ft. Lzzy Hale)
04. Love My Enemy (ft. Howard Jones)
05. Black (ft. Mark Morales)