Foo Fighters Drummer Taylor Hawkins Announces Solo Album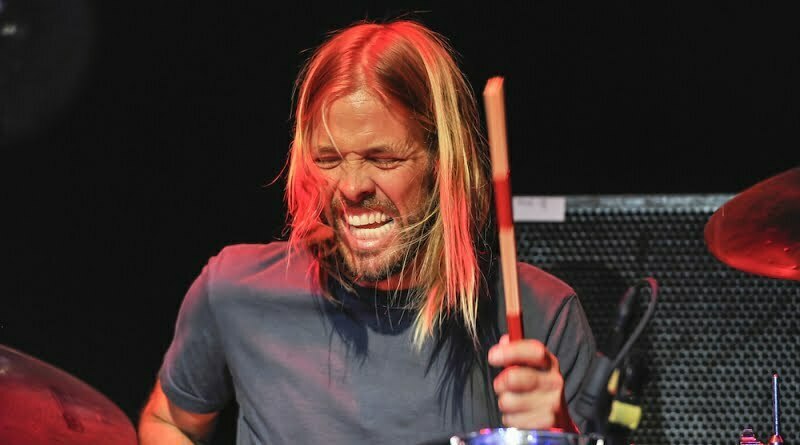 Foo Fighters drummer Taylor Hawkins recently announced that his new solo album titled 'Get the Money'. The album will be released on November 8 via Shanabelle/Columbia Records and produced by John Lousteau and Taylor himself, and was mixed by Sylvia Massy.
The album also including the featuring of Foo Fighters Dave Grohl and Pat Smear, Queen's Roger Taylor, Eagles' Joe Walsh, Guns N' Roses' Duff McKagan, Yes' Jon Davison, Pretenders' Chrissie Hynde, Heart's Nancy Wilson, Jane's Addiction frontman Perry Farrell and country singer LeAnn Rimes.
The album's first single Crossed the Line, featuring Dave Grohl and Jon Davison, was recently released.
Get The Money Track Listing
1. Crossed the Line (featuring Dave Grohl, Jon Davison)
2. Don't Look At Me That Way (featuring Duff McKagan, Nancy Wilson
3. You're No Good at Life No More (featuring Dave Grohl)
4. I Really Blew It (featuring Dave Grohl, Perry Farrell)
5. Queen Of The Clowns (featuring Mark King)
6. Get the Money (featuring Joe Walsh, Chrissie Hynde, Duff McKagan)
7. C U in Hell (featuring LeAnn Rimes)
8. Middle Child (featuring Dave Grohl)
9. Kiss the Ring
10. Shapes Of Things (featuring Roger Taylor, Pat Smear)