Foo Fighters Celebrates The Band's 25th Anniversary In An Emotional Way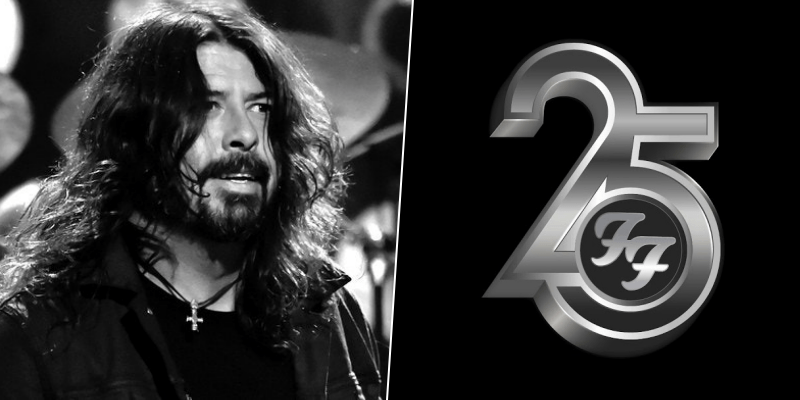 The world-famous rockers Foo Fighters, who wrote his name in rock history with gold letters, have celebrated their 25th anniversary with an emotional statement they shared through their social media accounts. The band, which formed by its vocalist Dave Grohl in 1994 following the unexpected suicide of Kurt Cobain, has released 9 studio albums in a total of its 25-year history.
"There is a moment in every band's history when you decide it's time to load the gear out of the practice space and bring the music to the people for the first time," Foo Fighters said in the statement. "This was ours, 25 years ago today. Keg party at the Marine Store, Seattle, WA…"
They continued: "25 years later, the fear and stage fright may have faded, but the love of making music with my friends is stronger than ever. Happy anniversary, fellas."
Also, as an answer to Foo Fighters' emotional letter, a fan named Karlee Kanz commented under the tweet and said, "Happy anniversary babes! In doing this you've changed and touched so many peoples lives, including mine. I don't know how or who I would be as a person if I didn't have your music in my times of need. Thank you for all that you do & continue to do. Hopefully see you in MN soon."
Foo Fighters has also announced that they will hit the road in mid-April to honor their 25th anniversary, which featured their 1995 tour shows. The 10-date tour will kick off at Talking Stick Resort Arena in Phoenix on April 12 and conclude at First Ontario Centre in Hamilton on May 20.
"ARE YOU READY??? Join the Foos in commemorating their 25th anniversary by revisiting stops along their 1995 tour! IN THE ROUND," Foo Fighters wrote for the 25th-anniversary tour.
25 years later, the fear and stage fright may have faded, but the love of making music with my friends is stronger than ever. Happy anniversary, fellas.#FF25 #FF2020 pic.twitter.com/aqy0JscEzu

— Foo Fighters (@foofighters) February 19, 2020
ARE YOU READY???
Join the Foos in commemorating their 25th anniversary by revisiting stops along their 1995 tour! IN THE ROUND! 🤘

Pre-sale begins TODAY at 12pm ET – the password is hitting your inboxes now!https://t.co/xEHr7wQ2rc#FF25 pic.twitter.com/FXEKwspqRV

— Foo Fighters (@foofighters) February 18, 2020