Gary Cherone recalls Eddie Van Halen's "Kicking Cancer's Ass"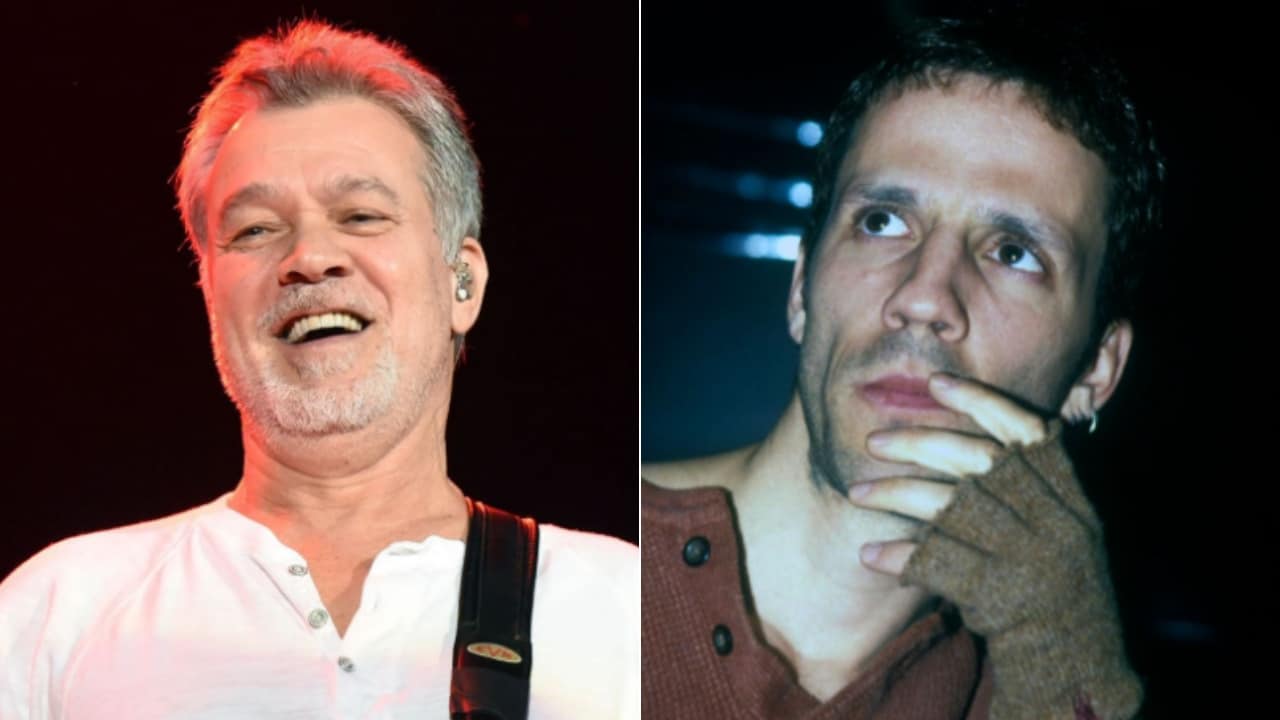 Former Van Halen vocalist Gary Cherone appeared on Trunk Nation With Eddie Trunk. In the interview, Gary recalled his last meeting with his late bandmate Eddie Van Halen and hinted at the Kitchen-Stink tour.
Although Van Halen's vocals are generally divided into the eras of David Lee Roth and Sammy Hagar, the gap was filled by talented singer Gary Cherone after Sammy Hagar's sudden departure in 1996.
In his three-year period with the group, the only album that Gary appeared on with the band was Van Halen III, which was also the band's legendary bassist Michael Anthony's last album with Van Halen. The album debuted at #4 on the US Billboard 200 and was certified gold by the RIAA.
Although the III Tour even received positive feedback, it remained below the standards in terms of sales compared to the other tours of the band. However, unlike the band's previous vocalists, Gary didn't mind having materials with the band's other two vocals on the setlist.
In a brand new interview with SiriusXM's Trunk Nation With Eddie Trunk, Gary recalls his last meeting with the band's legendary guitarist, Eddie Van Halen. Recalling one of his latest reunite with Eddie Van Halen, Gary said Eddie looked great.
"[Eddie and I] rekindled our relationship end of 2015, '16. I reached out to him and we picked up where we left off. It was wild, because we went back and forth and we talked. And then when I went out to L.A., I finally got to see him, and it was great. He was going through [his cancer treatments at the time]. All he said to me was, 'I'm kicking its ass.'
"And at the time he was. He'd have good days. There was one time I saw him, and he was just getting back, and he was just, like, 'Ah, man. I'm not feeling great.' And [I was, like], 'That's cool. We can just hang for a little while.' But he was great. I think the last six months it got real quiet. I reached out to him a few times. And he got back to me later. I just had a feeling something was going down."
Gary Revealed The Dialogue Between Eddie Van Halen and David Lee Roth
Gary Cherone has confirmed the Kitchen-Stink Tour to reunite for the band's 40th anniversary, which sadly never happened. And he also talked about the conversation he had with Eddie.
"I remember hanging out with Eddie and he was talking about the [proposed] 'kitchen-sink' [tour] — not in those terms. It was around the time [of their] 40th anniversary and they were talking about getting together to do something, I think with Dave [Lee Roth]… So the conversation I had with him was, I said, 'Yeah, when you do that, Ed…' — it wasn't the kitchen-sink thing.
"When they were talking about doing something again with those guys, I remember saying to him, 'Hey, if it doesn't work out, I know a singer for cheap.' And he laughed. And he looked at me, and at the time he goes, 'You never know.' And I remember thinking, 'That was odd.' I just remembered him saying that, and then when Wolfie said it, after he passed, I go, 'That was his reference.'"
When Gary retrospect, he stated that it would have been much better if he had gone on a tour with the band before recording an album. He says during the tour there was a real brotherhood and he felt like one of the group after that.
"I wish I went on tour with the guys before I did the record. 'Cause it was a project that turned into a band. We wrote from the first day on, and that was great, and we hit it off, but you had to feel each other out. But by the time we were on tour, it was a brotherhood. So when we got back in and we would write write, we would jam, scat over things, that's when things felt good. 'Cause I was feeling my way around too. I was comfortable there, but I thought it locked in. That '98 tour was great. I thought Eddie was on fire. The setlist was both eras."
Back in January, former Van Halen vocalist Sammy Hagar detailed how he mended his relationship with the late guitar mastermind Eddie Van Halen. Saying that Eddie and he talked about writing music again, Sammy Hagar shocked people admitting that they were talking about touring with Van Halen in 2022.
"The whole year, of 2020, in the early parts, around January, Eddie and I connected and we started talking again," Sammy says. "We were talking about writing music again. We were talking about going out and touring with the whole gang one time for the big time in '22; that was the plan. Of course we wouldn't wanna announce anything like that.
"But I think Wolfie [Eddie's son Wolfgang Van Halen] said it in some interviews how everybody was planning on doing that, and it would have been the greatest thing that ever happened to Van Halen. Unfortunately, Eddie didn't make it."
Sammy Hagar then touched on Eddie Van Halen's illness. At first, The Red Rocker claimed that no one realized how sick Eddie was. Later, he recalled his phone call with Eddie and revealed that Eddie told him that he was in the hospital and felt very sick. Concluding, Sammy praised his late friend and said he was made out of something special.
"I don't think anyone realized how sick he was," Sammy claims. "And then when I started talking to him, I would send him a call and he wouldn't answer. I would send him a text and say, 'Word man…' — I used to call him 'Word Man — 'Word man, where are you, man? I'm trying to get a hold of you. You're making me nervous.'
"And about a day later, he'd get back [to me] and say, 'Dude, I was in the hospital.' I'd say, 'Oh, god.' It was funny. 'Dude, I'm in the hospital. Give me some slack.'
"But I'll tell you what: that guy was made out of something special, man. That Dutch blood or whatever it is, he hung in there a long time.
"He's had cancer and hip surgery and all these things for years; I guess he'd battled it almost 20 years."