Five Finger Death Punch Postpones Upcoming Shows After Jason Hook's Surgery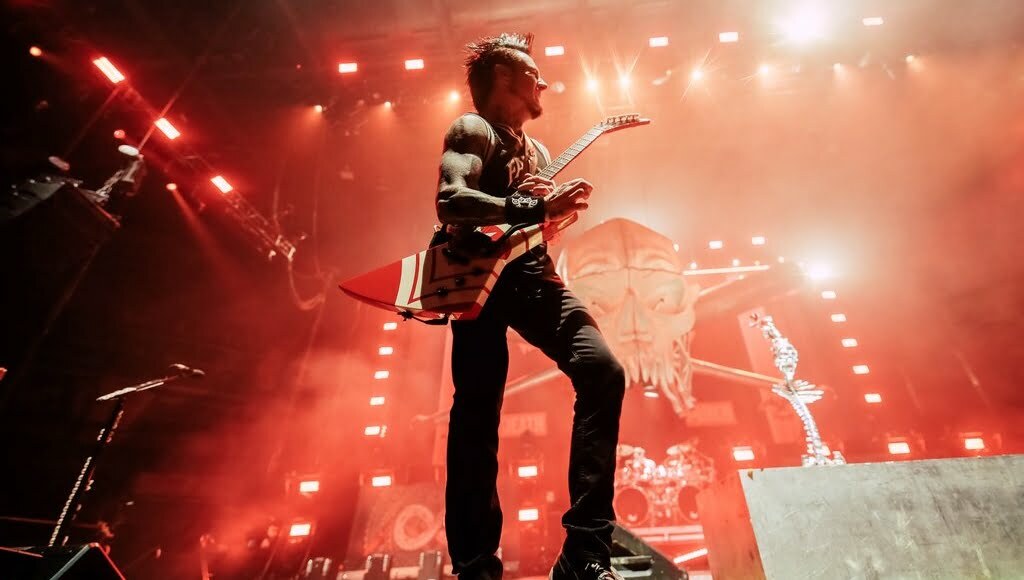 American heavy metal band Five Finger Death Punch, who features Ivan L. Moody on vocals, Zoltan Bathory and Jason Hook on guitar, Jeremy Spencer on drums and Chris Kael on bass, are forced to postpone the upcoming shows after the band's guitarist Jason Hook's gallbladder surgery. The postponed shows include CHI Health Center in Omaha, Nebraska, on December 14 and Wells Fargo Arena in Des Moines, Iowa, on December 15.
Jason Hook has recently shared a photo from the hospital and said he is okay. He also stated that he looking forward to come back.
Read the statement below wrote by Jason Hook.
"Well that sucked! Gallbladder went #kaput… Sorry Duluth MN, some things you just can't control… We'll be back to kick some ass, and make up the other dates as soon as we can! I very much appreciate all the kind notes of caring and support. One thing I know for sure is we have the greatest fan base of all time! Long live the #knuckleheads
~ Hook"