Evan Rachel Wood Publicly Speaks Up About Marilyn Manson After His Kanye West Listening Party Appearance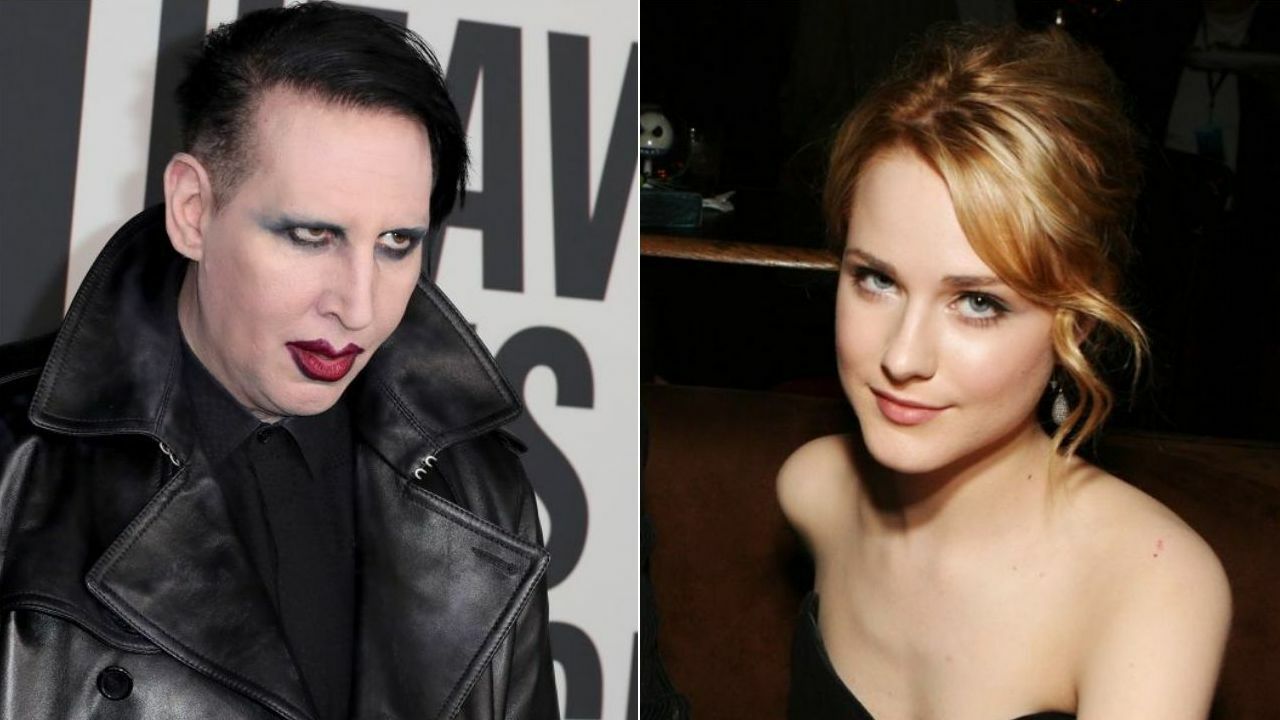 After the American rapper Kanye West brought Marilyn Manson to his new album Donda's listening party, and after he included the legendary rocker to his album, Evan Rachel Wood has broken his silence to speak about Marilyn Manson.
The three-time Primetime Emmy Award-nominated actress, Evan Rachel Wood, who previously accused Marilyn Manson of grooming and abusing her, took to her official Instagram account to talk about the rocker hours after Donda was released.
Wood has mentioned Manson in his recent Instagram appearance when she posted her live cover of New Radicals' You Get What You Give, which took place at Hollywood's Bourbon Room Saturday night (Aug. 28).
Adding commentary to the caption of the post, Wood has said about Manson: "'You get what you give' – For my fellow survivors who got slapped in the face this week. I love you. Don't give up."
Her friend and the guitarist of the track, Carney, has also sent a supportive post for Wood.
"I love you and love that we learned this backstage 3 min before we played it classic EVAN + ZANE moment hahaha," he said. "Can't wait for our next actual (livestream) gig!!!"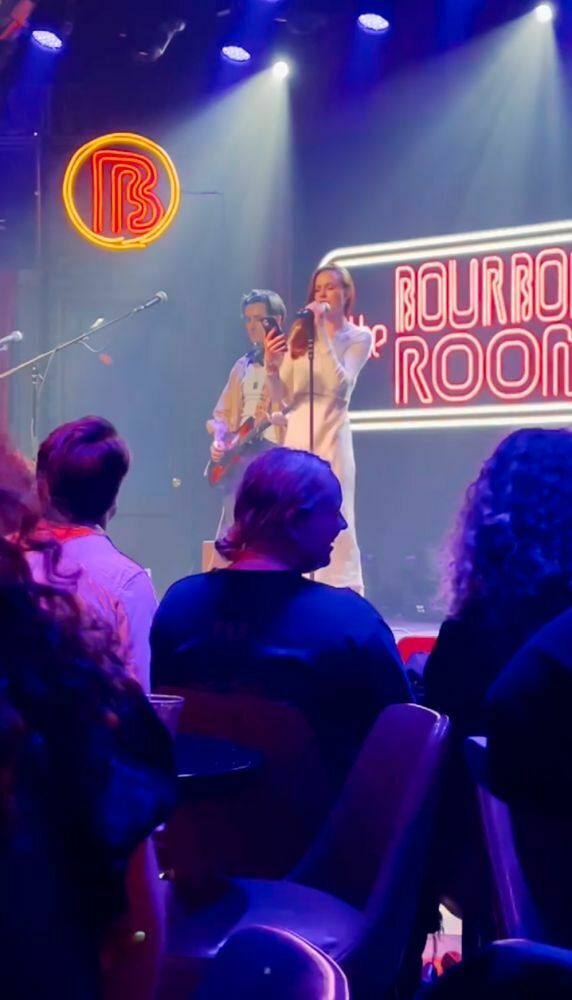 Click here to reach the original Instagram post.
Marilyn Manson's Response To The Allegations
After Wood accused Manson of grooming and abusing her, Marilyn Manson had shared an official statement to respond to the allegations. At the time, Marilyn Manson had denied the accusations and said that he's innocent.
"Obviously, my life and my art have long been magnets for controversy, but these recent claims about me are horrible distortions of reality," Manson said.
"My intimate relationships have always been entirely consensual with like-minded partners.
"Regardless of how — and why — others are now choosing to misrepresent the past, that is the truth."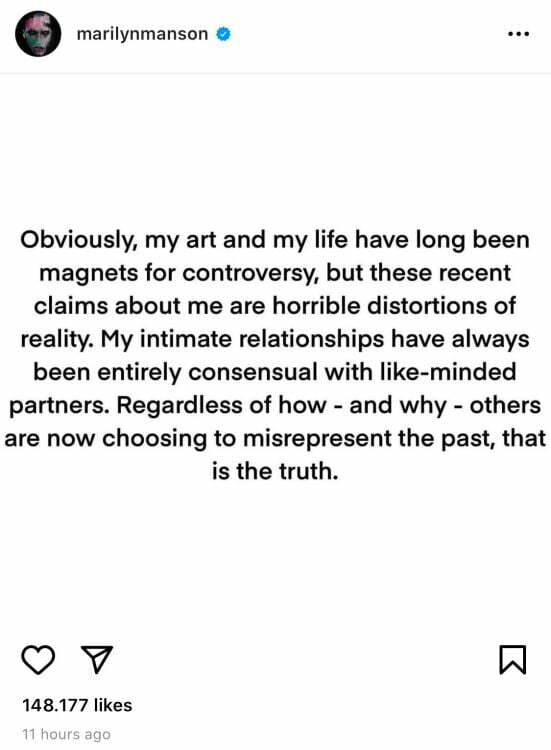 In the aftermath of the allegations, Manson was kicked by his label, his agent, and his manager. Also, at the time, some musicians had told Manson that he's the abuser.
As some of you might be noticed, Manson had largely stayed out of the public appearance until he visited Kanye West at his listening party. Additionally, the musician appears on Kanye's new track, titled Jail, Pt. 2, the song that was released in West's new album Donda.