Dweezil Zappa Answers How Much Of His Father Frank Zappa's Gear Is Still Around: "Almost None"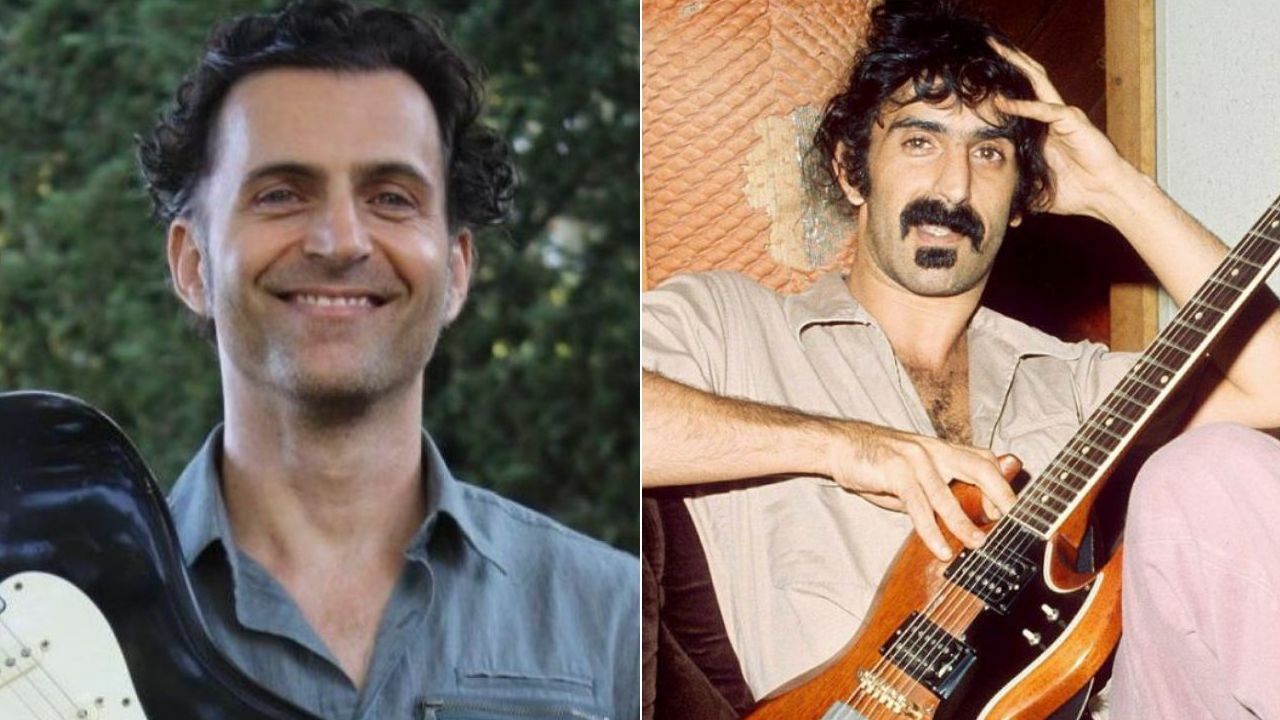 Dweezil Zappa says none of his father Frank Zappa's great is still around.
The American rock guitarist Dweezil Zappa, best known as the son of musical composer and performer Frank Zappa, discussed his father's music gear and said almost none of them were still around.
Born on December 21, 1940, Frank Zappa was an American musician who's been influencing countless musicians since his first day. In his 30-plus career, Frank Zappa had released more than 60 albums with his rock band The Mothers Of Invention and as a solo artist.
On December 4, 1993, an inspiring musician passed away 17 days before his 53rd birthday. The cause of death of Frank Zappa was prostate cancer. When the musician was giving his last breathes, he was at home alongside his wife and children.
Dweezil followed his father's steps during his lifetime. Releasing his first single at the age of 12, which was produced by Eddie Van Halen from Van Halen, the musician had learned his guitar players such as Steve Vai and Eddie.
However, in a new appearance on Live from Nerdville with Joe Bonamassa, Zappa has touched on his father's gear these days. When the interviewer asked him how much of his father's gear is still around, Zappa answered "almost none. It's gone off because of the way the family trust decided to deal with things."
Dweezil Admits He Has A Few Gear Of His Father Frank Zappa
He later admitted that he has a few guitars of his late father. He exampled the stuff he has and said there is a 50-year Dynaflanger.
"Almost none. It's gone off because of the way the family trust decided to deal with things.
"I have one or two of his guitars, and I happen to know this stuff that he used so I can approximate stuff.
"For example, the Dynaflanger, it's almost a 50-year-old piece of equipment so it's not gonna always function properly.
"But knowing how it works, I can use the Fractal to actually do a very good recreation of the functionality, but I can actually do more with the Fractal than I could with the Dynaflanger because you have way more control over the perimeters.
"Just the knowledge of how it works gets you so much more than the piece of the gear itself. So the same thing can be said about any kind of amplifier.
"If you are in the studio, and you know the kind of thing that you want – if you want a certain extra bit of distortion that maybe you've heard on the record, maybe it's not from the amp, maybe it's from the mic pre, maybe it's from a tape machine, maybe from compressor…
"Those things, that little 2-3-4-5 percent that adds up to the magic, and that's the thing that all of us love playing and want that thing that makes you feel good.
"It may not only be from the guitar and the amp, it might be from the other processing that captures it for the person to hear it."