Dream Theater's James LaBrie Recalls Rush Drummer Neil Peart's Mistakes During Live Shows: "You Can't Be 100% Every Single Night"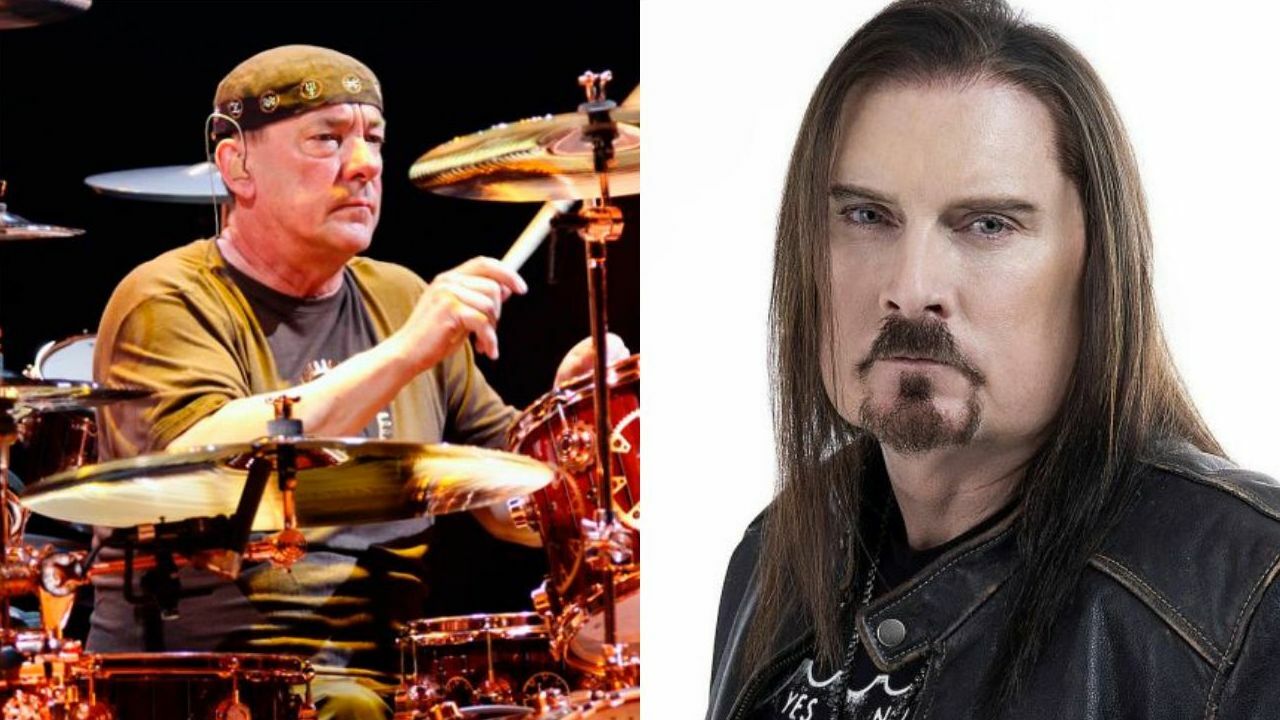 In a new interview with Breaking Absolutes, Dream Theater singer James LaBrie recalled the time Rush drummer Neil Peart was making mistakes during his live shows and said that no one plays %100 on stage every time.
Neil Peart was a Canadian drummer who reached international success as a member of the rock band Rush. He performed in the band from 1974 to his retirement in 2015 due to health issues.
Inspiring numerous drummers and being one of the best drummers in the rock and roll community, Peart performed in every Rush album except for the self-titled debut.
However, recently, LaBrie talked about Neil Peart and his mistakes during live shows. He also mentioned the late drummer's remarkable words about the subject and said that no one can play %100 on stage every time.
"The fact is – you can't be 100% on the ball every single night that you go out there," he says. "Even Neil Peart himself!
"I keep coming back to him but he even said, 'What other job can you say to me that you are expected to be 100% on each and every time you are doing that? That's not possible, that's not feasible!'
"This is coming from one of the greatest drummers. And that's true. We'll be on there and even though it might be a subtle mistake, for us, we're like, 'Nobody's gonna know that you did that, don't worry about it.'
"But yourself, you're sitting there and you go, 'Yeah, but it's there…'"
LaBrie Mentions Fans' Possible Reactions
The singer continued by touching on fans' possible reactions to the late Rush drummer Neil Peart's mistakes during live shows.
"Especially ourselves because we are under the microscope, and whenever we're playing, because of the kind of band we are, our fans just tend to be a little more critical.
"They want to say, 'Well, if you have the audacity to put that into your music when you're in the studio, I want to see it live!'
"Everyone is going to be sensible when they're in the studio going, 'I don't want to do something here that I'm going to have one hell of a time reproducing live each and every night.'
"And if that is the case where you know that you're up against something due to your health or whatever, then it's up to you to be the professional and say, 'Well, I'm not going to do that which they've come to expect tonight. I'm going to alter that and I'm going to do a variant of that.'
"And that's cool too because some of my greatest freaking singing heroes I've seen them do it countless times, where they change the melody, they bring it down, whatever it is that they might be doing. I respect that.
"And I'm guilty of that where I'm not even feeling right and I'll still go, 'I'm gonna freaking go for it!'
"And then when I go for it, I'm like, 'Why did I do that?' OK, the fans are going, 'Whoa, what the hell was he trying to do there?' It's letting myself down, going, 'You could have been more professional, you could have altered that melody, you could have hit something else that was still musical and still got the point across…'
"But we're all guilty of that because it's just human nature to say, 'Well, no, I'm not gonna give up, and I'm gonna go for whatever it is I have to do, whether I'm feeling it or not.'
"That's part of being a musician as well, there's that little red devil on one side of your shoulders saying, 'Come on! We can do it! We can do it. I know you're not feeling up to it but let's do it!'"
Back in this past October, former Dream Theater drummer Mike Portnoy had discussed the idea of joining Rush as a successor of Neil Peart.
"Hypothetically, of course, it would be a dream come true," Portnoy said. "Neil was my hero, and always will be, and Geddy and Alex are as well. I don't think in a million years they'll play without him, I really don't.
"In a hypothetical dream scenario, I mean, come on, of course. I don't think in a zillion years it will happen, but it's a nice dream to hypothetically wonder about.
"I honestly don't think it would ever happen, but who knows, you never know. As much as hypothetically it would be fun, it would be amazing, it would also be an impossible role to fill.
"It's a no-win situation, really, it would be impossible because his fans are as obsessive as they get – and count me amongst them – so yeah, that would be a tough one."