Disturbed Might Drop Another Single Before The New Album Is Released, Dan Donegan Says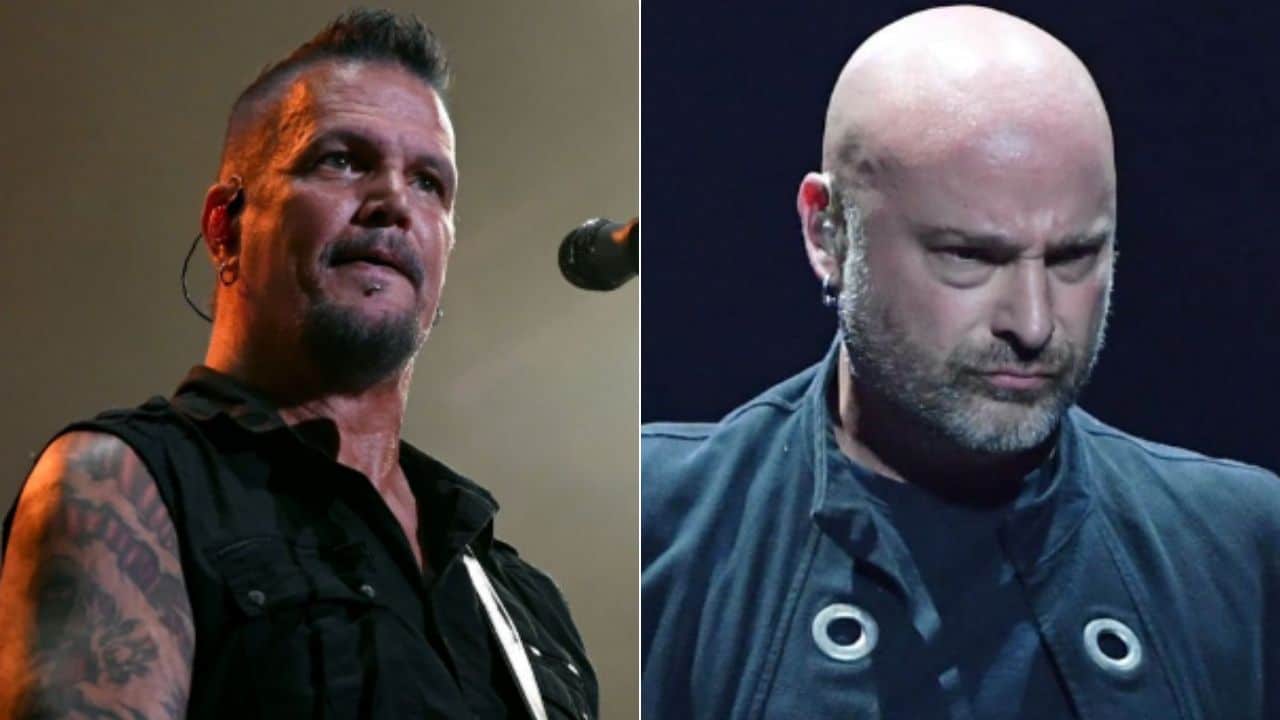 Disturbed guitarist Dan Donegan appeared on May The Rock Be With You. The talented guitarist spoke about the band's upcoming eighth album in the interview.
Disturbed, one of the most successful metal bands of the 21st century, was formed in Chicago in 1994. To date, Disturbed has released seven studio albums and two live albums. Having sold over 20 million copies worldwide, the band's five beloved albums number one on the Billboard 200. During that ongoing 24-year career, Disturbed won 7 awards out of 30 nominations.
In 2011, group members disbanded for a while to focus on their own side projects. Getting reunited after a 4-year hiatus, Disturbed made its comeback with the album named Immortalized, which they released in August 2015. After working hard to grow its fanbase and catalog, the band brought its most recent album in 2018, named Evolution.
On the other hand, Disturbed has completed preparations for the new album. Dan Donegan has spoken about the upcoming album in a brand new interview with Australia's May The Rock Be With You. Although Donegan mentioned the album, he didn't give many hints.
"I think the gameplan… I hate that I can't talk too much about it and give it away, because we're excited, and we would love to [share more information for our fans]. If you were interviewing David right now, he's much better at spilling the beans 'cause he can't contain his excitement too much. He gives out the track listing and posts it. [I'm like] 'Dude, take it down. It's too early. Not just yet.' I appreciate his enthusiasm, but we've gotta save some surprises and that.
Disturbed Might Drop Another Single Before The New Album Is Released
Although Donegan didn't give many hints, he at least gave the good news that one more single could be dropped before the album. The talented guitarist also said they were delighted with the reaction that came to Disturbed's single Hey You, which they released last month.
"I think there may be another single that will come before the album drops," Dan revealed. "Right now I don't have the official date that I can announce. I know that we were talking about a fall release, that it'll be right around the corner. Right here in the States, here in America, 'Hey You' is shooting up the charts rapidly. I think it's at No. 3, and it's only been out for, like, two weeks; it's No. 3 on the charts at rock radio. And it's off to a great start.
"I think the reaction and the responses that I'm hearing about or reading about right now is the excitement of a little bit of the old-school Disturbed sound and the heavier riff with more of an animalistic David. It's still very melodic, as he is, but you're gonna get some of those growls coming back out of him too. So I think we're kind of tapping back into a little bit of the roots of the band."
David Draiman Is So Excited For Disturbed's Upcoming Album
Back in 2021, during an appearance with Lou Brutus of HardDrive Radio, David Draiman discussed the progress of the songwriting sessions for the band's upcoming release. He teased fans and said that they've been genuinely excited about it.
"It's on in a big, big, big fucking way," he says. "It really, really is. I mean, we are so genuinely excited.
"They asked me going in, 'Where do you wanna go with this?' And I'm, like, 'I wanna go back. I wanna go back to our meat and potatoes. I wanna go back to where we came from.'
"The week in between the Indiana shows and the show was amazing. We pumped out six new Disturbed songs. They are rhythmic, they are anthemic, they are polysyncopated, they are meat-and-potatoes Disturbed.
"It's somewhere between 'The Sickness' and 'Ten Thousand Fists' as far as vibe. And it's can't-stop-but-bob-your-head kind of thing. I couldn't be more happy.
"And we're so genuinely excited that we don't wanna wait. We're gonna track it after the New Year. We're guns blazing right now."
Elsewhere in the interview, the host Brutus asked the singer that if the next Disturbed release will be an EP. Answering the question, the singer has also touched on what he's been wanting to make with Disturbed.
"Define it what you want, but it would like five or six songs at a pop — something like that," he continues.
"We live in an environment right now and in an age where people's consumption of music has been very soundbitish and very track-driven and very single-driven.
"And there's definitely some beauty towards continuing to try and [make] things like concept records and telling a long story over the duration of a series of songs, there's huge merit to that.
"But I think that when you write 10 songs and three of them actually get worked at radio and maybe, if you're lucky, the fans are really familiar with half the record and the rest ends up sitting on a shelf. And if you do end up pulling it out one day, it's like an obscure, weird moment during the set, and it's almost like gratuitous for yourself.
"I don't wanna do that anymore. I wanna make everything count. I wanna make sure that we get the biggest bang for everything we're putting out there. I think that that should be easily attainable.
"It seems to be where the environment is going, and it seems to be — whether we like it or not — what the digital age has funneled us into."