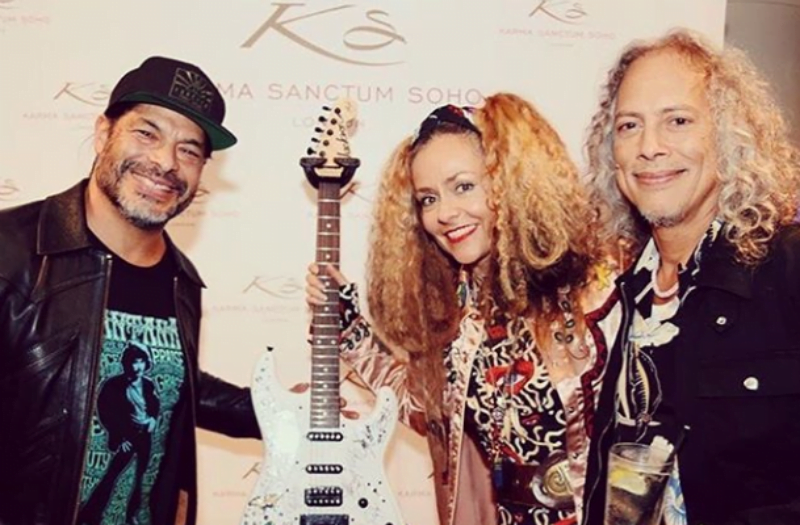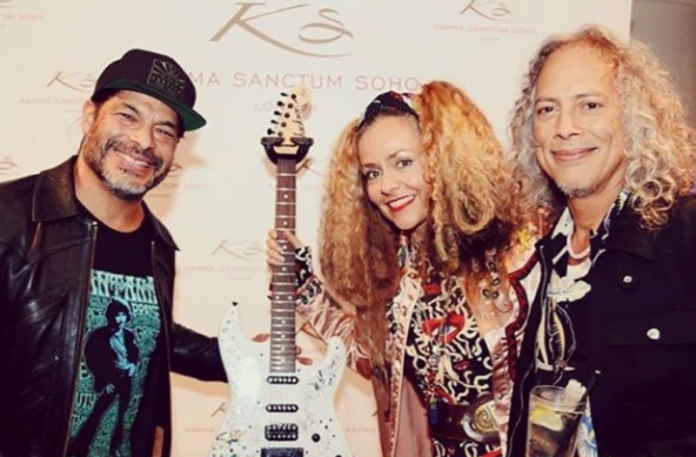 A few days ago, Metallica bassist Robert Trujillo's wife Chloe Trujillo realized live painting at Karma Sanctum Soho London. Kirk Hammett was there that night and didn't leave the Trujillo Family alone. Chloe shared a picture from her Instagram account about this moment.
She added a note:
I'm starting to get some pictures from last night…
Thank you to all who came!
Thank you @nathalie_d_smith@karmasanctumldn and @cassart1984for helping make this a success 
#artinmotion #chloetrujillolondon#custompaintedguitar
Also Kirk Hammett reposted that post and wrote:
Good times from a couple of nights ago with @robtrujillo and @chloetrujillo #metallicafamily #Repost @chloetrujillo 
At the same time, K.K. Downing was there and she wrote a description about him.
She said:
Guitar I painted is KK Downing approved!
Last night's event was packed ! Thank you to alll who came!!! I'll share more photos as I'll receive from friends, i didn't have a second to take any myself!
#artinmotion #chloetrujillolondon#judaspriest #custompaintedguitar#art #chloetrujillo #kkdowning
You can see the all posts below: