Guns N' Roses Icon Slash Sends Respect To Black Panther Star Chadwick Boseman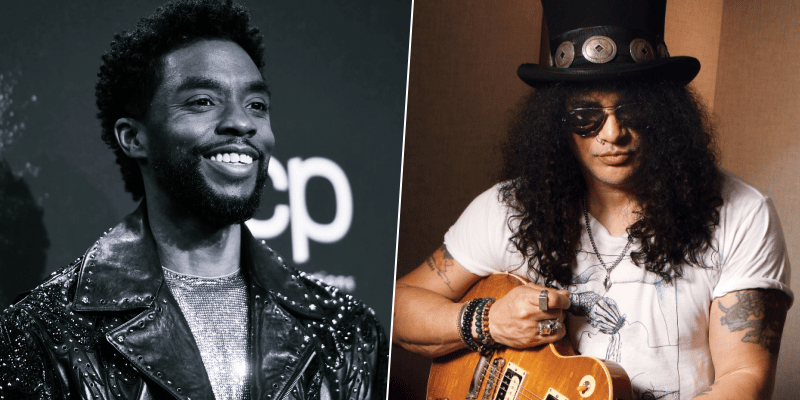 Guns N' Roses guitarist Slash has just updated his social media account to pay his tribute to the American actor, Chadwick Boseman, known for his Marvel, Black Panther movie series.
With a recent Instagram post shared today, Guns N' Roses guitarist sent a photo of Chadwick Boseman, who has struggled with colon cancer since 2016 and died at the age of 43 at his home. He showed his respect to him with it.
In the post shared by Slash, there was an epic photo of Chadwick Boseman. It was black and white and Chadwick was smiling sincerely while holding his head with his hand.
To pay his tribute, Slash wrote, "RIP, Chadwick Boseman."
In the comments, Guns N' Roses man's followers wrote that 2020 is one of the worst years of all time. Some of them also wrote that 'Wakanda forever,' which was epic words of Black Panther.
You can find his post below.