Nikki Sixx is a Special Guest at Worst Firsts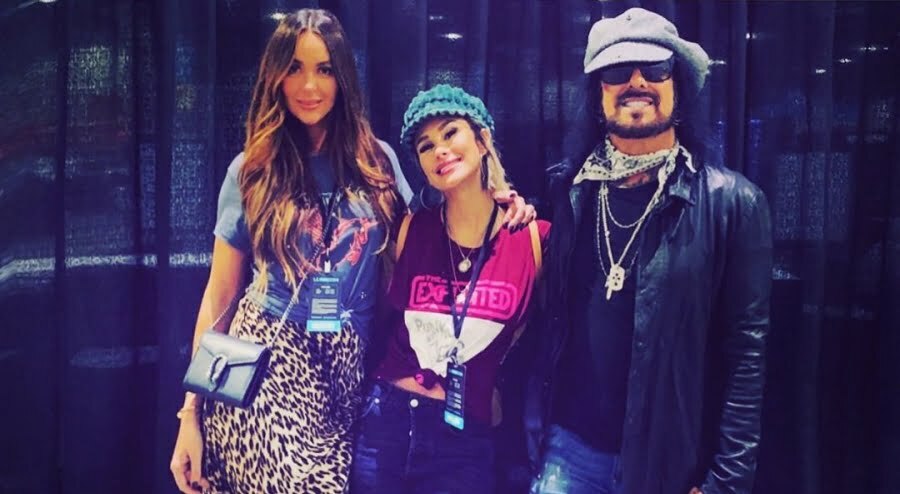 American musician Nikki Sixx was the guest of Worst Firsts Live at La Convention Center Comic Con by Brittany Furlan.
Nikki Sixx recently shared a photo about Worst Firsts podcast on his official Instagram account. On the photo he shared was with his wife Courtney and Brittany. Nikki hoped that he wasn't the worst guest ever. Also in the photo's description, he drew attention to the style of clothing that evening.
He wrote: "Here's my wife Courtney Sixx looking lates 1960's and me looking mid to late 1970's and Brittany Furlan looking late 1990's to early 2000's. I did her podcast Worst Firsts at Comic Con. Kick a** on your showing doing so good. I hope I'm not the WORST guest so far. I can't believe how I told you some of that. Nows it's gonna be clickbait heaven."
Brittany Furlan also shared that night on Instagram and offered her gratitude to Nikki Sixx. She said she had a great night and that Nikki was incredible guest. She wrote: "Ummm tonight was amazing! I started my podcast in a janitor's closet at Studio 71 and tonight we did Worst Firsts Live at Comic Con LA with my incredible guest, Nikki Sixx, who told some insane stories (obviously). Thank you to everyone who came out, thank you to Courtney Sixx, and my manager Brian Lieberman & Studio71 US for facilitating! Love you all so much!"
In addition, Brittany had previously broadcast with Tommy Lee. The most curious question was "What would Tommy Lee do for a Corvette?"