David Coverdale Reveals How He Inspired Freddie Mercury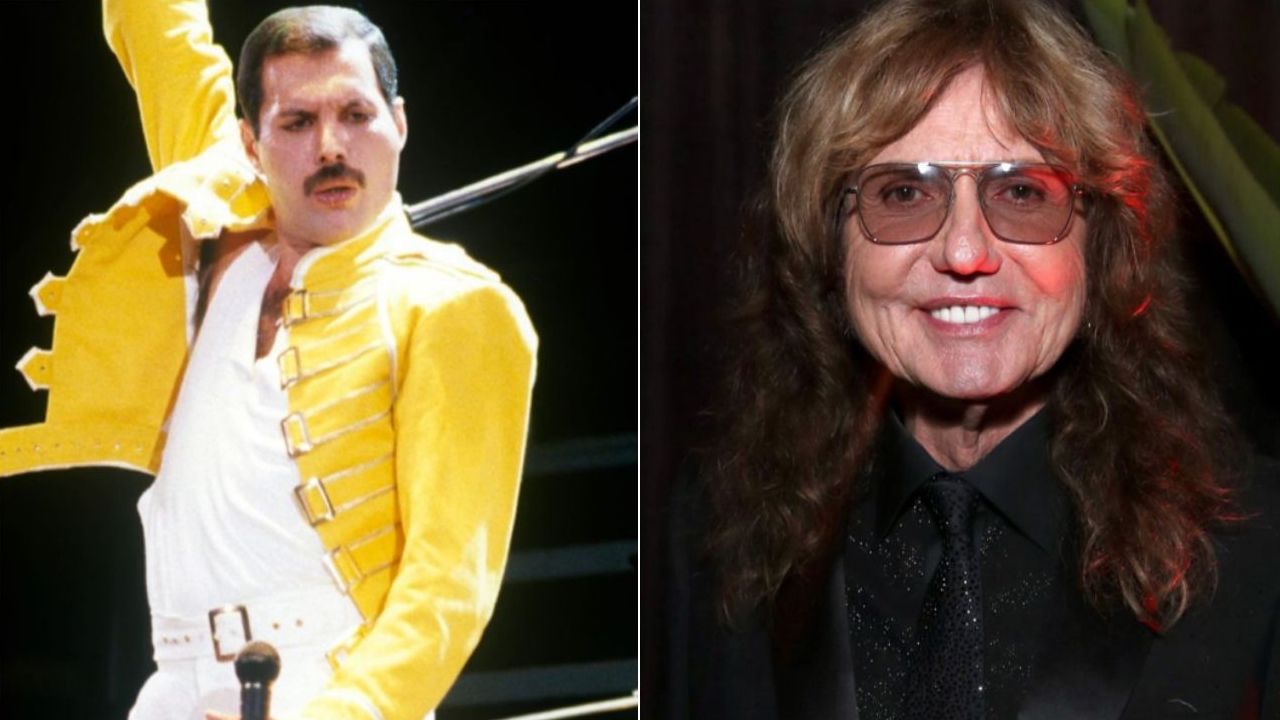 Whitesnake singer David Coverdale has recently revealed that he inspired Queen legend Freddie Mercury on microphone technique with a stage move.
In 1969, a shining star, Freddie Mercury, came to world prominence with the iconic sound that made him one of the greatest lead singers in the history of rock. He fronted the rock band Queen throughout his appearance in the rock era. From his early days in music to his tragic passing in 1991, Freddie Mercury became the greatest musician in the world.
During his lifetime, Mercury had released fourteen studio albums with Queen. Four years after his passing in 1995, he posthumously featured on the band's fifteenth and final album, Made in Heaven. His contributions to Queen include Bohemian Rhapsody, Somebody to Love, We Are the Champions, Don't Stop Me Now, Crazy Little Thing Called Love, and Killer Queen.
Although Freddie inspired numerous artists with his unique sound, he was inspired by the greatest musicians as well. One of those artists he was inspired by was the Whitesnake icon, David Coverdale. Back in the day, he had taken his iconic stage move from him. Thanks to Coverdale, the whole world met with a singer that is considered one of the biggest in history.
However, during his recent chat with his close friend Glenn Hughes from Deep Purple on Planet Rock Show, Coverdale has opened up about those stage move things. According to Coverdale, Martin Birch was the person who told him to utilize his mic stand to help deal with his nerves on stage in front of the audience.
"Martin Birch, God rest his soul, [I'm] sitting with him when we went to those clubs in Hamburg and sitting with him, I'm nervous to death," Coverdale reveals.
"[Martin] goes, 'Settle down, settle down, have another drink.' I said, 'I'm just really nervous about this.' And he said, 'Well, who are your favourite singers?' Of course, there was no hesitation. I said, 'Well, the Tamla Motown guys – you can hear the breaths.' He goes, 'Oh, compression.' I'll never forget it.
"I'd never stood and sang into a microphone. And he said, 'Well just use your mic stand and a mic and sing across it.' And I still do it, [it's] a psychological [thing] because I need that titanium mic stand to help me get up."
David Coverdale Reveals Where Freddie Mercury Got The Idea For Stage Move
In the continuation of the interview, Glenn asked him a question if he "remember, I think it was very early on where you did that with the mic… was it as an accident?" Saying that it was the slip, Coverdale has revealed where and how Freddie Mercury got the idea for his iconic stage move.
"Oh, the slip," David replies. "It was trying to be different. Freddie Mercury told me that's where he got the idea for the half stand.
"I'd snap it most of the time – I was the clumsiest son of a gun on the planet, it was like trying to play a harmonium or something strapped on. Freddie said that's where he got the idea for [the half stand]."
Back in August 2020, a rarely-known Freddie Mercury interview was revealed via Instagram. During the interview, Mercury was at 1985's Rock in Rio Festival with his band Queen. When the interviewer asked whether he was the leader of the band, Mercury had said that he wasn't.
"I'm not the leader of the band by the way… everybody calls me the leader of the band. I'm just the lead singer and, no, there's no such thing I'm not the general or anything.
"We're all four equal people, four members and… they seem to call me the leader of the band but I'm just the lead vocalist."
And then, the interviewer asked him if he had a surprise for Brazilian people. According to Mercury, he was the surprise.
"Yes, it's me," Freddie says. "I am the surprise.
"[By the way] a demonstration? You want a demonstration? Are you mad? Do you want me to give a demonstration? Cone here ill show you…
"See it's much better in Portuguese. I can understand you. No (his special no) because I knew what you said before…"