HALESTORM's LZZY HALE to Encourage People: "Say 'B*tch I Am Legendary'"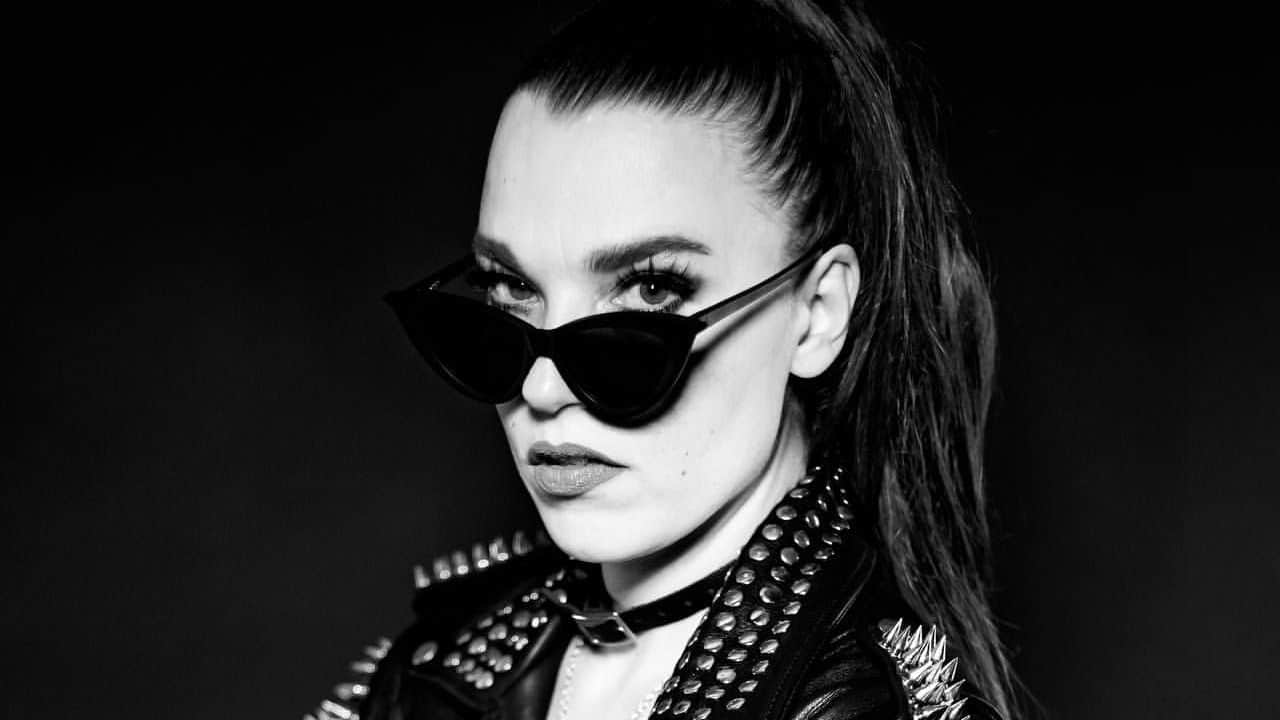 The rhythm guitarist and lead singer of the American rock band Halestorm, Lzzy Hale, one of the nicest rockers in the community, has recently appeared to encourage people once again and share touching words for them.
Following the world-threat coronavirus pandemic, the 37-year-old musician Lzzy Hale is one of those who turned into the online podcasts to talk about the current state of music and the world. She also encourages people with her social media posts and contacts them using that way.
Recently, in a recent Twitter post, Lzzy Hale appeared to raise people's morality and to encourage them about the current state of the world. She made touching comments for them and tried to hug them to make them happy.
In the letter, Lzzy Hale said, Checking in: "I have so much love and gratitude for you all. Do something for me…find your nearest mirror…look yourself in the eye and say 'bitch I am legendary' then give yourself a big hug from me! Do it!"
Under her post, Lzzy Hale responded to people who commented on her tweet and expressed their bad situation. When a person named Jennifer writes, "No confidence yet to look at myself in a mirror and definitely not feeling legendary, but trying and slowly getting there," Lzzy Hale responded:
"You got this girl…as my dad told me when I was 11… after I came home from a sleepover where no one understood me… 'own your weird.'"
When Felicia wrote, "I need this. Recovering from surgery and feel anything but legendary rn," Lzzy Hale said, "Fuck yea… you are a fighter! You've lived through something that a lot of people have not… you are fucking legendary."
Lzzy Hale has recently appeared on the new version of the Dee Snider-penned holiday classic, 'The Magic Of Christmas Day.'
You can find the tweets below.
Checking in: I have so much love and gratitude for you all. Do something for me…find your nearest mirror…look yourself in the eye and say "bitch I am legendary" then give yourself a big hug from me! Do it!

— Lzzy Hale (@LZZYHALE) November 8, 2020
You got this girl…as my dad told me when I was 11… after I came home from a sleepover where no one understood me… "own your weird"

— Lzzy Hale (@LZZYHALE) November 9, 2020
Fuck yea… you are a fighter! You've lived through something that a lot of people have not… you are fucking legendary

— Lzzy Hale (@LZZYHALE) November 8, 2020