Who Is The Richest Def Leppard Member? Joe Elliott, Phil Collen, Rick Allen, Rick Savage, Vivian Campbell Net Worth In 2023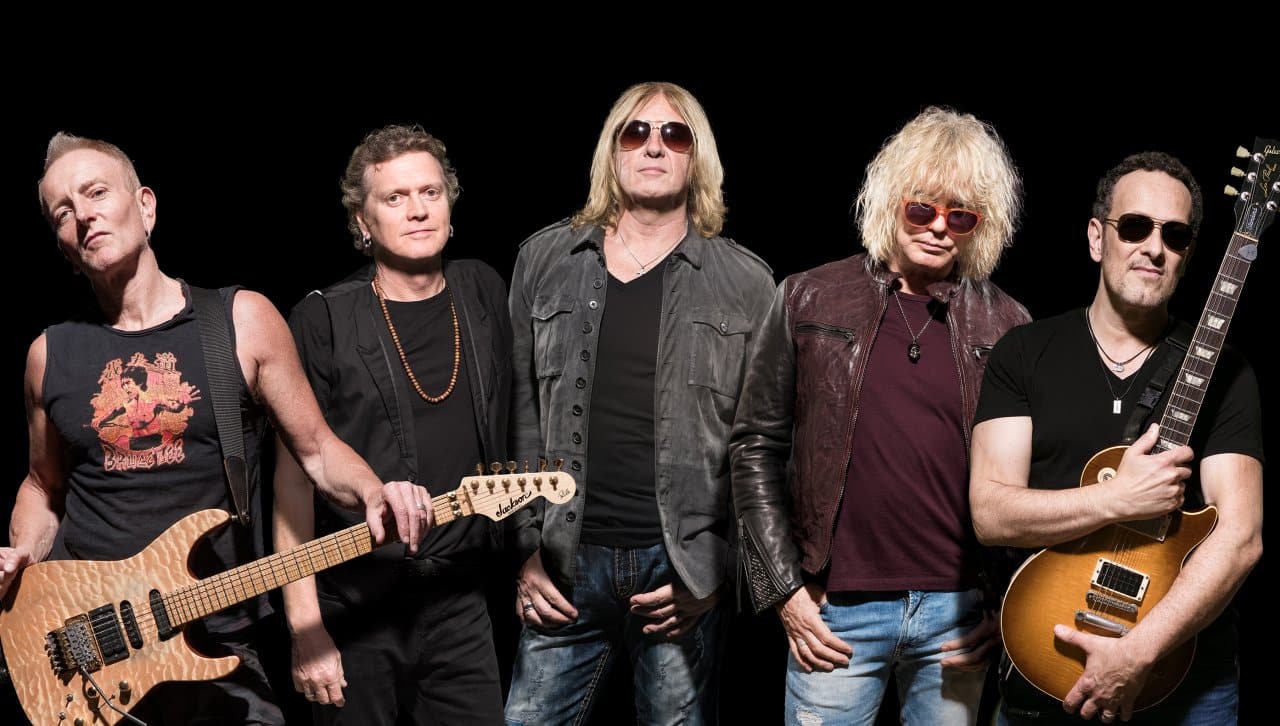 Who is the richest Def Leppard member today in 2023? If you are one of those who wonder about the net worths of the band's singer Joe Elliott, drummer Rick Allen, guitarists Phil Collen and Vivian Campbell, and bassist Rick Savage, keep scrolling through the article. In this piece, we will be looking at Def Leppard members' net worth in 2023.
Def Leppard is a Sheffield-based rock band formed in 1977. Considered one of the most successful rock bands in the history of rock, Def Leppard has been creating music for about 45 years. Featuring twelve studio albums, four live albums, four compilation albums, 60 singles, 2 EPs, and more, Def Leppard was named one of the new waves of the British heavy metal movement of the early 1980s.
How many albums has Def Leppard sold as of 2023? At press time, Def Leppard sold more than 110 million copies worldwide and received 75x Platinum certifications from its album. Def Leppard's entire studio albums are as follows:
On Through the Night (1980)
High 'n' Dry (1981)
Pyromania (1983)
Hysteria (1987)
Adrenalize (1992)
Slang (1996)
Euphoria (1999)
X (2002)
Yeah! (2006)
Songs from the Sparkle Lounge (2008)
Def Leppard (2015)
Diamond Star Halos (2022)
Focusing on the achievements the band had over the years, the band's debut release, On Through the Night, reached the Top 15 in the UK, as their huge commercial success came between a decade from the early 1980s and to the early 1990s. They won two awards out of 15 nominations and were inducted into the Rock and Roll Hall of Fame in 2019.
This past summer, Def Leppard and Mötley Crüe finished its long-awaited Stadium Tour, which also marked Crüe's reunion to heavy metal. After the compilation of the tour, there was only one question in minds: How much did Def Leppard earn from the Stadium Tour? According to Billboard, Stadium Tour has sold over 1.3 million tickets and earned a whopping $173.5 million.
Def Leppard Members Net Worth In 2023
Def Leppard was even involved in money disputes in the long past. The band had released their first ten albums via UMG's record labels, but during the early 2010s, they left Universal Music Group because of their low estimates from digital copies of the songs they released.
So, who is the richest Def Leppard member today in 2023? What are the net worths of Joe Elliott, Rick Allen, Phil Collen, Vivian Campbell, Rick Savage today in 2023? Keep scrolling if you want to learn the richest Def Leppard member.
Rick Allen Net Worth: $55 Million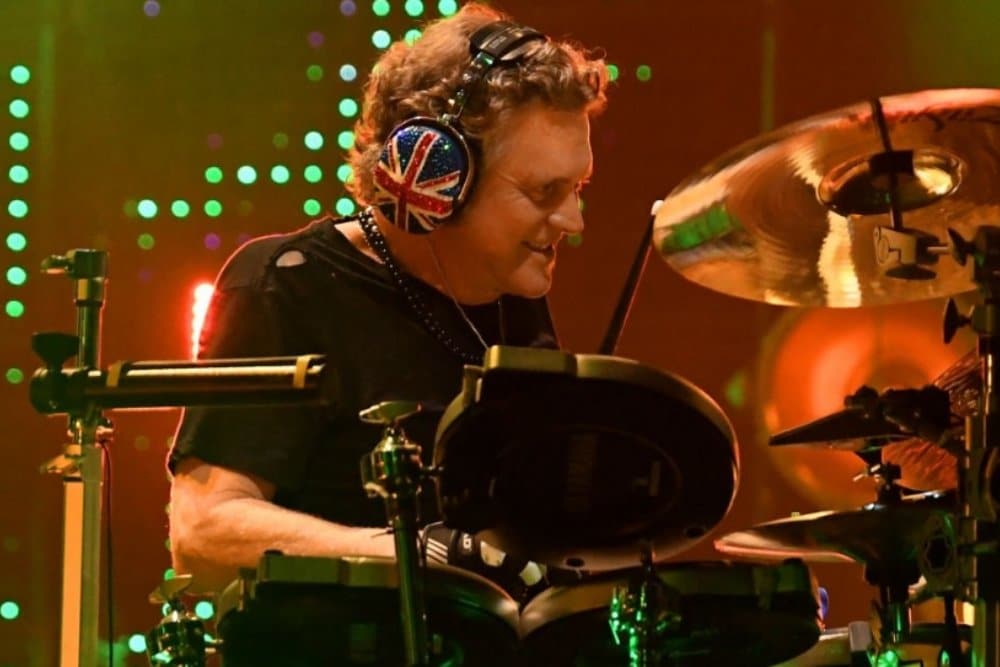 Known as The Thunder God, Rick Allen is an English drummer who gained international fame as a member of the band Def Leppard.
Born on November 1, 1963, in Dronfield, Derbyshire, Rick Allen started playing drums during his childhood when he was nine. When he first picked up his drumsticks, the drummer fell in love with music and has never dropped them off. He developed himself on playing drums and kicked off his ongoing professional musical life when he was 15, in 1978, when his mother replied on his behalf to an ad that said Def Leppard was looking for a new drummer.
He is one of the most respected musicians in the community, as he has shown off his skills by playing one hand since 1985. After an unfortunate car accident, he lost his left arm and focused on playing one-handed. At the time, his bandmates helped him to play the same rhythms using one arm, designing him an acoustic and electronic drum kit.
However, Rick Allen has performed in the entire discography of Def Leppard since he joined the band. His contributions to the band, with his unique drum skills and style, have taken the band to another level.
However, as he is a huge part of Def Leppard, Rick Allen received his income from his work with the band. Today in 2023, the net worth of Rick Allen is estimated at $55 million.
Phil Collen Net Worth: $25 Million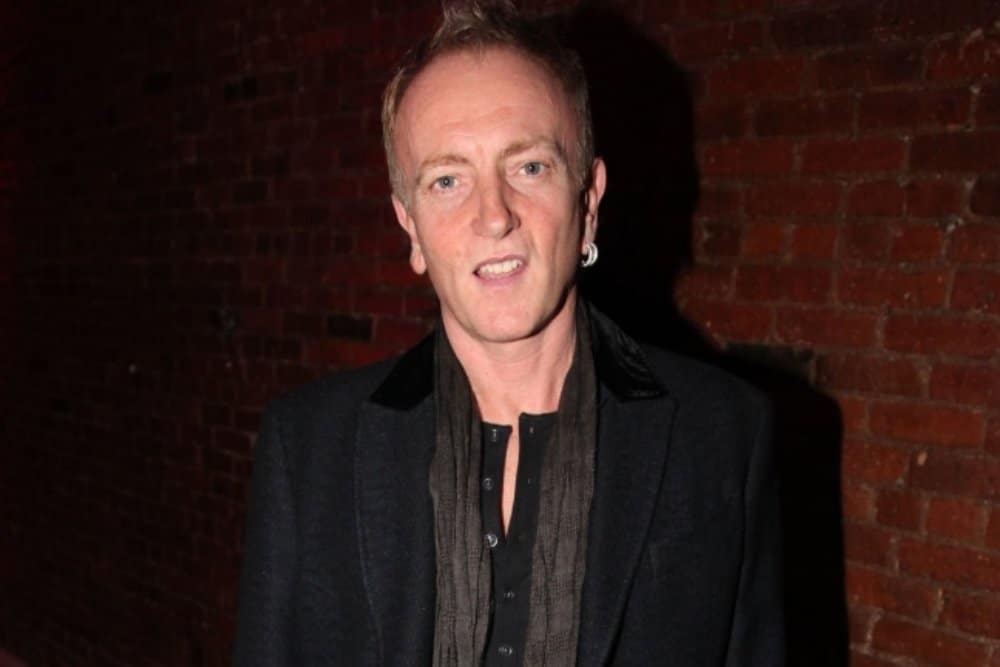 Phil Collen is an English artist who came to world prominence for being the guitarist of Def Leppard.
Born on December 8, 1957, in Hackney, London, Collen got his first guitar while celebrating his 16th birthday. He then started learning new skills in guitar playing. Years later, he mastered guitars and formed his band Girl to play music professionally. He became an important part of the band's two albums and played notable venues during that period.
Phil Collen joined Def Leppard after his band split back in 1982. In those years, the band was in the middle of the recording process for their third studio album, Pyromania. Being the co-lead guitarist of the band, Collen has also contributed to the band with his songwriting.
Including his first appearance with the band, Pyromania, Phil Collen has performed in Def Leppard's ten studio albums in total. He also released two double live albums and a compilation album as a member of the band. In addition, he is the co-writer of the band's hit songs Hysteria, Gravity, Now, and Everyday.
Out of his works with Def Leppard and Girl, Phil Collen appeared with many artists named Man Raze and Delta Deep.
However, Phil Collen received a considerable part of his wealth from his releases with Def Leppard, as he has been a member of them since his early music life. When you ask what the net worth of Phil Collen is, today in 2023, it is estimated at $25 million.
Rick Savage Net Worth: $40 Million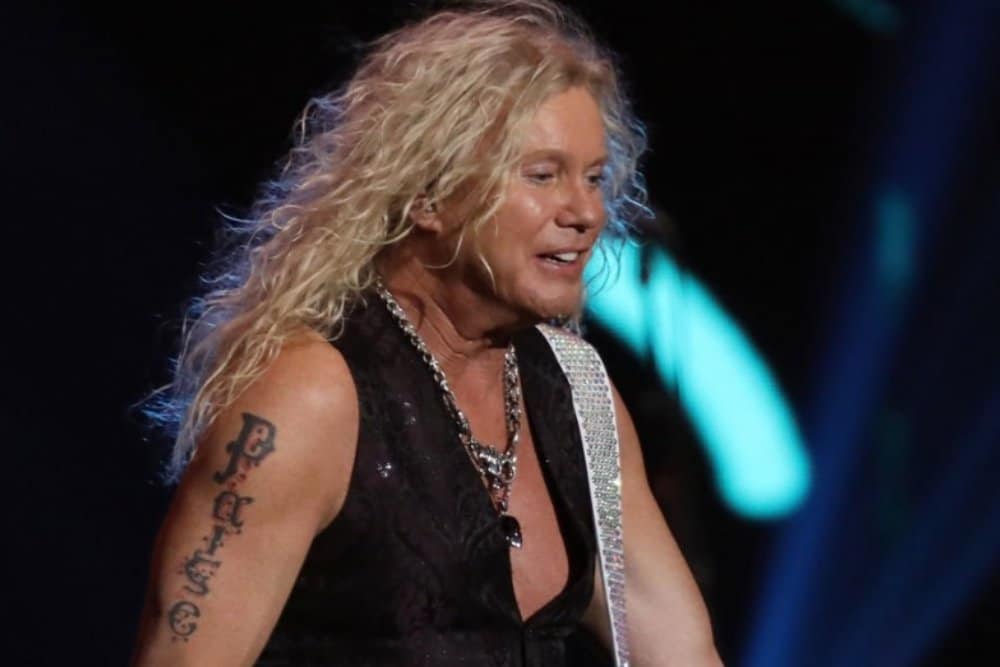 Being the bassist of Def Leppard, Rick Savage is also known as the co-founder of the band along with Joe Elliott. The two musicians are the only two remaining original members of the band.
Rick Savage was born on December 2, 1960, in Sheffield. When he first met with a guitar with his older brother, he was only a young man curious about playing an instrument. Since then, he has been in love with the guitar and showing off his own style.
Alongside Rick Allen and Joe Elliott, Rick Savage is one of those members that has performed on every Leppard album since the band's formation. His income came from the band's album sales, digital sales, and tour deals. Today in 2023, the bassist has a $40 million net worth.
Vivian Campbell Net Worth: $25 Million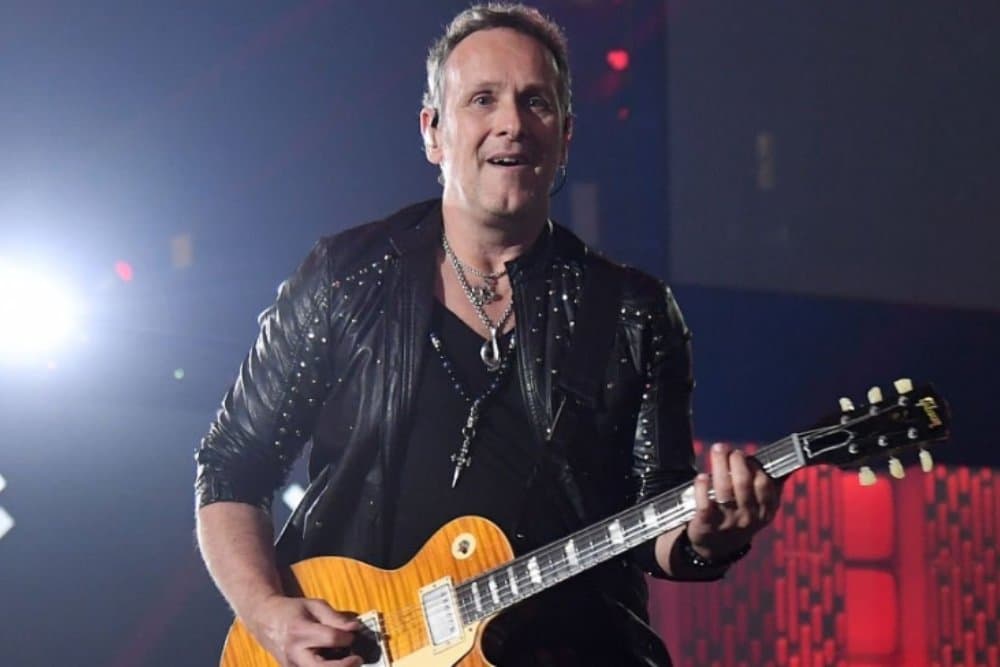 The Northern Irish guitarist Vivian Campbell is initially known for his tenure with the music legend Dio. However, when he started his journey with Leppard in 1992, he replaced then-guitarist Steve Clark following his death. Since then, he has been continuing to play music as a member of the band.
The guitarist has contributed to Def Leppard since the band's 1993-released compilation album, Retro Active. While Slang marked his first studio effort with the band, his most recent album was the band's latest studio album, Diamond Star Halos.
During his musical career in music, Campbell worked with many great musicians, except for Def Leppard. Appearing on six different Dio albums, he contributed to Sweet Savage, Hear 'N Aid, Whitesnake, Riverdogs, Shadow King, and more.
Vivian Campbell got a part of his income from his contributions to Leppard. Although he has been a member of them for about three decades, he has worked with famous artists before, as you can see above. So, as of January 2023, the net worth of Vivian Campbell is estimated at $25 million.
Joe Elliott Net Worth: $75 Million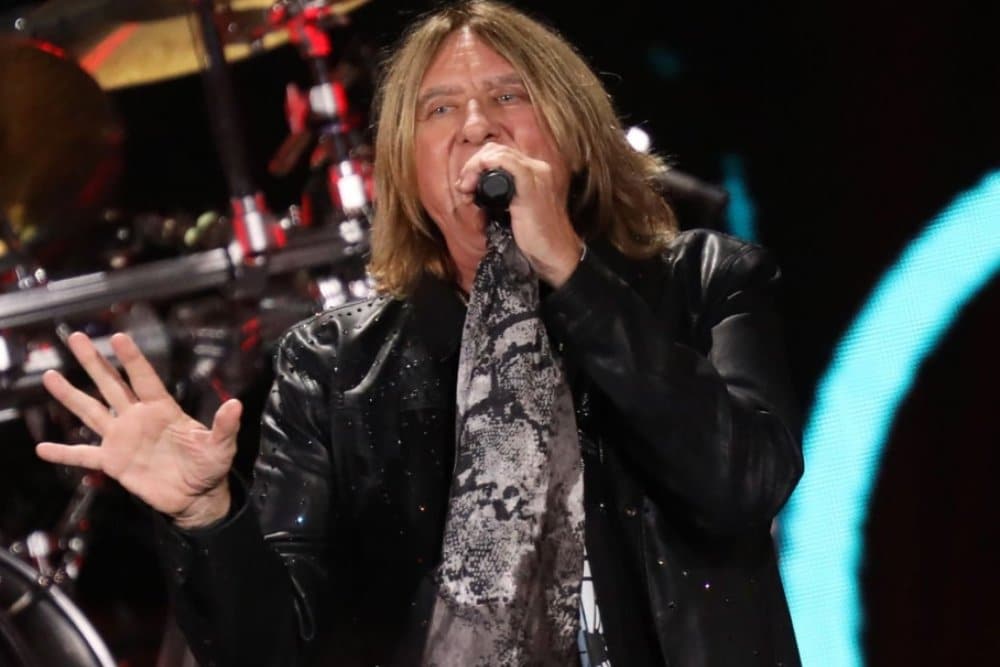 Joe Elliott is known for being the lead vocalist of the rock band Def Leppard, which he co-founded back in 1976.
Born on August 1, 1959, Elliott is a 62-year-old artist that gained a high income with his contributions to Leppard. He is one of those three band members who has performed entire releases since its existence. In addition, the musician has been keeping bringing creativity to the band with his distinctive and raspy singing voice.
In the past, Joe Elliott opened up about Def Leppard's low income. According to Elliott, the band was making too low that "wasn't even enough to buy stage clothes." In 2018, he told Reuters that the band didn't earn too much during its early years.
"We had signed a record deal in '79, but that all that money went into running the band," he said. "All the profit from the shows went into getting a tour bus, so we never saw a penny. "And when you spread that over seven years, it only worked out to a decent income, probably less than your average doctor."
However, performed in every Def Leppard release, Elliott also released a couple of albums under the names of Down 'n' Outz, Kings of Chaos, and Cybernauts.
As of January 2023, his net worth is estimated at $75 million.
Who Is The Richest Def Leppard Member?
So, if you ask who is the richest member of Def Leppard, Joe Elliott is the richest Def Leppard member today in 2023, with a $75 million net worth. As he has been a part of the Leppard family, the musician has spent years making the band great.