Eric Clapton Recalls His Historic Night With Jimi Hendrix: "He Blew Everyone's Mind"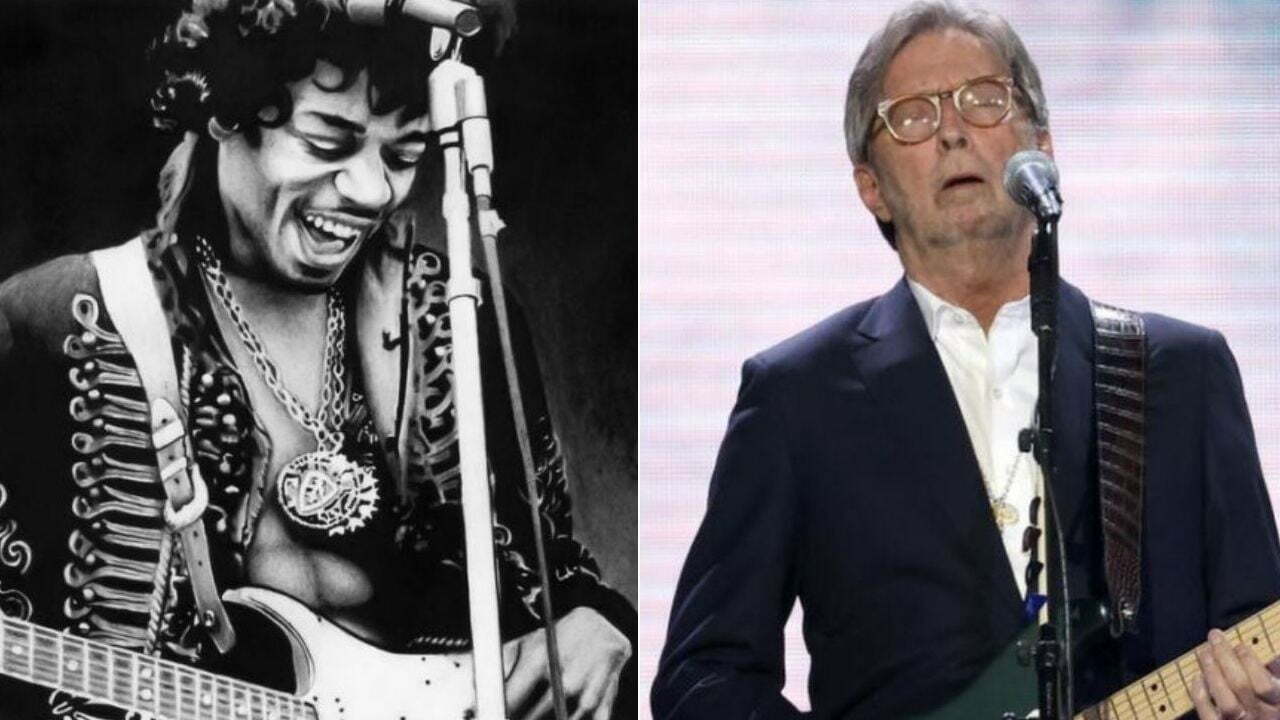 In a new appearance on BBC Radio, the English blues and rock guitarist Eric Clapton has paid his tribute to the guitar legend Jimi Hendrix and singled out his favorite track of him while remembering his historic night with the guitarist.
The 18-time Grammy Award-winner Eric Clapton has singled out his favorite Jimi Hendrix track as Killing Floor, which was taken from the musician's compilation album that was released in 1984.
"The first time I met Jimi, he came to see Cream play at an early Cream gig when we were playing universities and stuff like that, and the Cambridge May Ball," he says.
"He came to the London Polytechnic and we were playing there, we got up on stage, and then Chas Chandler came up to us and said, 'I've got this friend who would love to jam.'
"And I thought, 'Well, yeah…' And it was funny in those days anybody could get up with anybody if you were convincing enough that you could play."
Eric Clapton Says Jimi Hendrix Blew People's Minds
According to Eric Clapton, Hendrix blew people's minds on that historic night. He also revealed what he thought about him while sharing the stage with him at the time.
"And he got up and blew everyone's mind," he continues. "And me too, I just thought, 'Ah, someone that plays the stuff I love, in the flesh, on stage with me.'
"I was actually privileged to be part of something that no one's ever gonna be, that incident that night is historic in my mind."
Joe Satriani Picks 'The Wind Cries Mary'
In the same radio segment, the talented guitar virtuoso Joe Satriani was also one of those who picked a favorite Hendrix song. According to the guitarist, Jimi Hendrix's The Wind Cries Mary is his favorite one.
"I'm pretty sure that was the first Hendrix song I ever heard," Satriani says.
"And it was a cathartic moment where I was doing something and it was coming out of the speakers of those huge stereo systems that parents used to have, who would buy those things made out of mahogany and funny looking grill cloth.
"But it did sound wonderful and when I heard that song, my world turned upside down.
"It was like the second version of that first moment where sound did something to me that it wasn't doing to other people around me, and I was completely transfixed by it, I had to know who it was."
Concluding his words, Satriani adds Hendrix is the coolest guy he's ever heard: "I think they thought it was kind of cute that this little kid was just infatuated with Jimi Hendrix, and so they went out of their way to find me an album or two.
"And I just spent hours and hours staring at those album covers and listening to that guy, and thinking, 'This is the coolest guy I've ever heard!'"