Dave Says James Hetfield, Paul Stanley and Ozzy Sent a Support Message to Him After His Diagnosis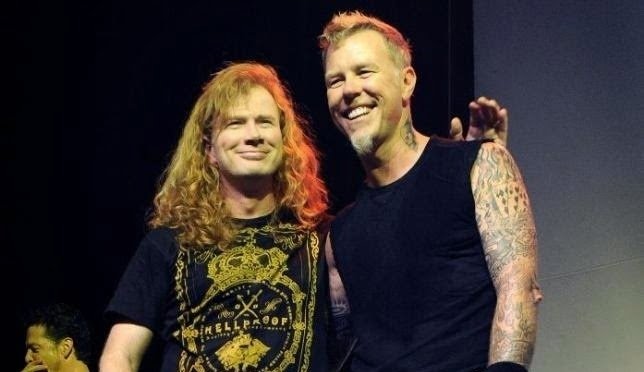 American heavy metal band Megadeth co-founder Dave Mustaine, has recently spoke with Rolling Stone about his battle with cancer.
When they talked about the cancer diagnosis was announced, Dave Mustaine talked about the fans' reactions and stated that James Hetfield, Ozzy Osbourne and Paul Stanley text him a support message after his throat cancer diagnosis.
"It came as quite a surprise. A lot came from people that I knew but I didn't know cared. Most notably, I got a text message back from my old brother, James Hetfield, and I was so, so happy to hear from him. You can see that when the moment of truth is here and I'm telling the world that I've got a life-threatening disease. Who comes to stand next to me? James.

And I got a text message from Ozzy, and one from Paul Stanley. It was great to get one from Ozzy; I didn't expect it from Paul Stanley. That was super bitchin' because in the beginning, when Kiss first came out, I was just a kid and I loved them."
The successful musician announced on June 17 that he was diagnosed with throat cancer.
In a recent interview with Pomelo Rocker, Megadeth legend David Ellefson talked about his band-mate Dave Mustaine's health status and stated that Dave has completed his throat cancer treatments after five monthly treatments.
Also, on November 24, Dave appeared in the family photo his wife shared, and he looked healthy.
Click here for the full of the interview.