Hanoi Rocks Bassist Recalls The Time His Bandmate Died In A Car Crash Caused By Mötley Crüe's Vince Neil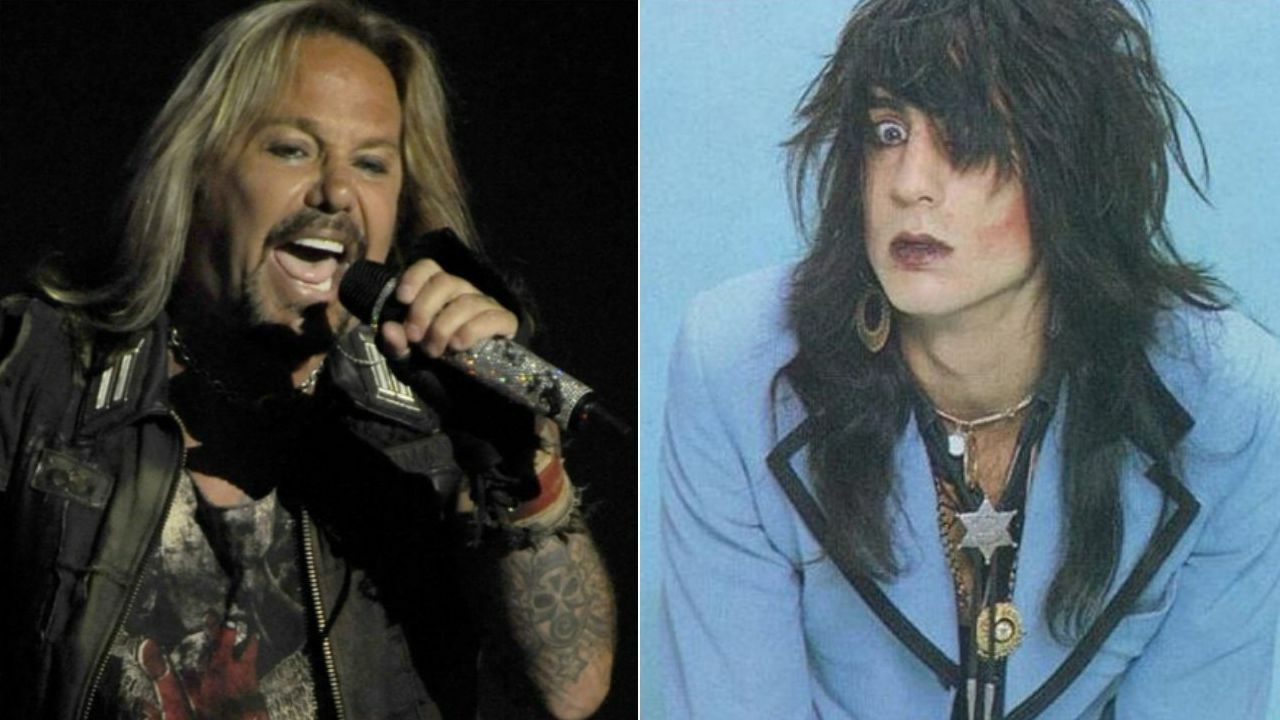 Former Hanoi Rocks bassist Sami Yaffa recalled the time he, his late bandmate drummer Nicholas "Razzle" Dingley and Mötley Crüe singer Vince Neil spent time together and mentioned how he acted when his bandmate died in a car crash caused by Vince Neil.
Nicholas "Razzle" Dingley was the drummer of the rock band Hanoi Rocks from 1982 until his death in 1984 due to a car crash caused by Vince Neil. Debuted with the band's fourth studio album Back To Mystery City, his latest album with the band was the follow-up to Two Steps From The Move, which was released in 1984.
On the other hand, Vince Neil is the lead singer of the heavy metal band Mötley Crüe. Debuted with the band's first studio album, Too Fast For Love, Neil has released 8 studio albums with the band. Out of his musical career, he is known for his passion for luxury and sports cars. Since his youth, he's been driving cool and sports cars.
In 1984, Vince Neil, Sami Yaffa and the late musician Nicholas "Razzle" Dingley had hung out together, driving around Los Angeles with Neil's two-seater sports car. Later then, the Hanoi Rocks members Yaffa and Razzle were the guests Neil at his home. At the time, they were joined by the Mötley Crüe drummer Tommy Lee and another Hanoi Rocks member Andy McCoy and partied together. Through the night, while Yaffa was sleeping, Neil and Razzle made a car crash in Redondo Beach, and Razzle died.
However, in a new appearance on Waste Some Time With Jason Green, the 58-year-old bassist detailed the night Vince Neil and Razzle made a car crash. At first, the musician recalled how they spent a very quality time together. According to him, they cruised around Los Angeles, and it was cool.
"Vince came to pick up me and Razzle," he says. "We stayed at the Franklin Plaza Suites, or something like that, at LaBrea and Franklin. 'Cause Razzle and Vince were buddies, so he was going to pick up Razzle and show him around L.A. and all this stuff.
"And Razzle was, like, 'Sami, come along.' And he came with a tiny little sports car – it wasn't that car that ended up in an accident; it was another one; but [it was] a two-seater – and there was no room.
"And Razzle was just, like, 'Oh, fuck it, mate. Just hop on my fucking lap.' So it was three of us just cruising around L.A. And he showed us Santa Monica and Hollywood Boulevard and we drove all around L.A. And he was showing us places: 'There's The Troubadour' and 'There's the Rainbow' and 'There's Roxy' and 'There's the Whisky.'"
Yaffa Says He's Awaken Hearing Vince Neil And Razzle Made A Car Crash
Later then, Yaffa admitted that they spent a great time with Vince Neil at his home after they ate dinner. According to him, it went a party that was joined by some Crüe members and his bandmate Andy McCoy. They drank beer and smoked all day. Towards the night, he took a nap while they were still partying together. When he was woken up by Crüe guitarist Mick Mars, it was told that there's been a car crash, which caused Razzle's death. That party was the last time Yaffa saw his former bandmate Razzle, and it's heavy to lose him.
"So we had a really nice afternoon with Vince," he continues. "And then he said, 'Let's just go back to my house and my wife will cook some lunch, or whatever, and some dinner, and we'll hang out.'
"And that's what we ended up doing – we ended up hanging out, having some beers and smoke a little spliff and have a good time and talk about things. And little by little, it just turned into more of a party.
"But it wasn't really like a crazy party; it was just a bunch of people showed up. Andy and Tommy came a little bit later and some of their friends. And we'd been kind of drinking beer all day.
"And I just said that I'm gonna take a nap. They actually asked me to go with them to go and pick up some more beer. And I said, 'I'm gonna take a nap.'
"And when I woke up, Mick Mars was just kind of shaking me awake. And I wondered where everybody else was. And he said that there's been an accident. And we went to the hospital and I found out that my bro was gone. It was very heavy."
Back in this past October, Vince Neil had suffered an unfortunate near-fatal stage accident. He had broken his ribs after he fell off the stage. Luckily, he recovered himself in a short time. After Neil fell off the stage, his solo band's bassist had informed the crowd about the current state of the musician.
"The truth is – Vince fell and broke ribs when he fell," the bassist said. "He can't breathe and he's gonna get dealt with medically.
"He was so excited to be here. He lives in Tennessee. But he was willing to stick it out and tough it out when the people back here were telling him, 'Don't do it.'
"Let's have one good round of applause, please, for this guy."