Corey Taylor Recalls The Cancelation Of Slipknot's Knotfest Mexico For The First Time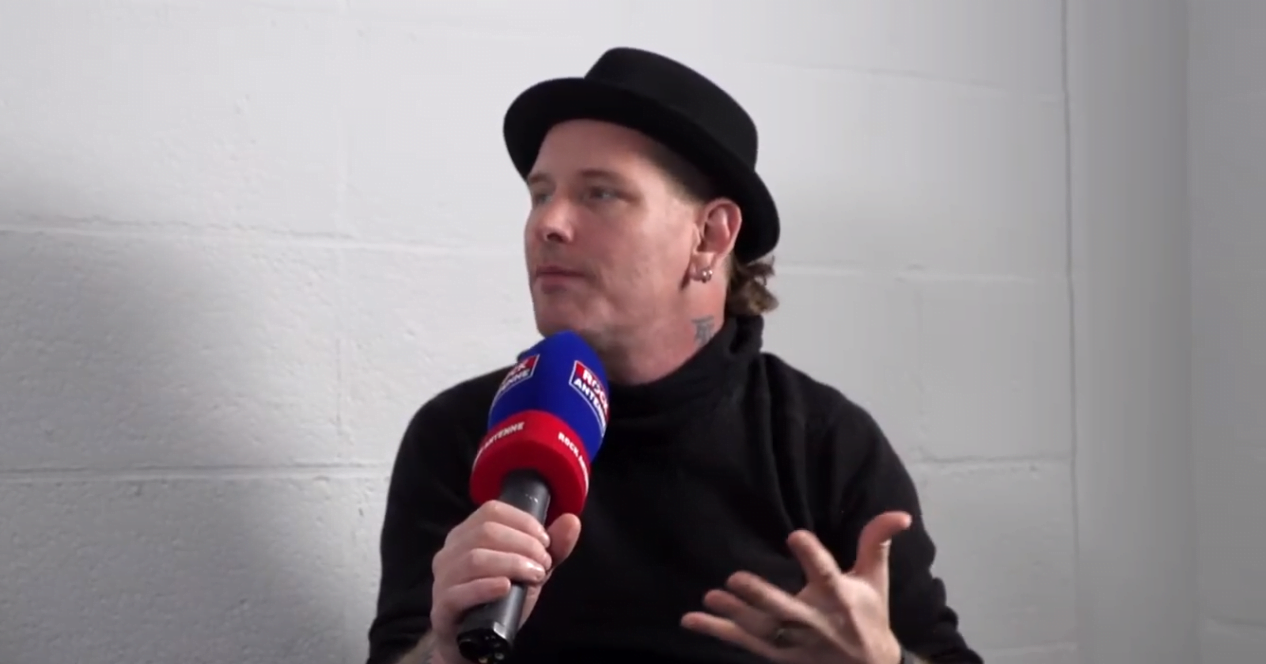 In a new interview with Rock Antenne at Slipknot's Olympiahalle show in Munich, Germany, on February 9, the world-famous American heavy metal band Slipknot vocalist Corey Taylor recalled the cancellation of the band's Knotfest Mexico show in late November and revealed his thoughts for the first time.
"The barricades were compromised. And breaking in – there were so many people that it was an absolute security issue. And they tried to fix it – I can't even talk about it without rolling my fucking eyes – they tried to fix it with, like, bike racks. It was fucking insane. They were, like, trying to wire bike racks to this thing. You go hold 25 thousand people back with some bike racks. Are you fucking shitting me? Our production manager, our security team took a look at it and said, 'I cannot sign off on this' – for the public's safety."
He added they still don't know what happened and continued:
"We still don't know what happened. We still don't know why it was compromised, because our security team walks that all day long to make sure everything is in place."
Corey also said that they don't know who did it.
"And it was compromised in a way that someone had to have done it. But we don't know who, so, obviously, we can't point fingers or whatnot. But there was no way that we were gonna put our fans at risk, the security team at risk and Evanescence at risk, because they were going on."
After the cancelation of the Knotfest Mexico show, Evanescence has published a statement about it and gave a promise to fans.
"We are heartbroken we didn't get to play for you tonight, México City. Your safety, your life is more important than any show! We love you and we will be back soon, that's a promise."