Neil Murray Talks About His Black Sabbath, Whitesnake, Brian May Days: "It's Very Difficult To Put Your Own Personality Onto Brian May Songs"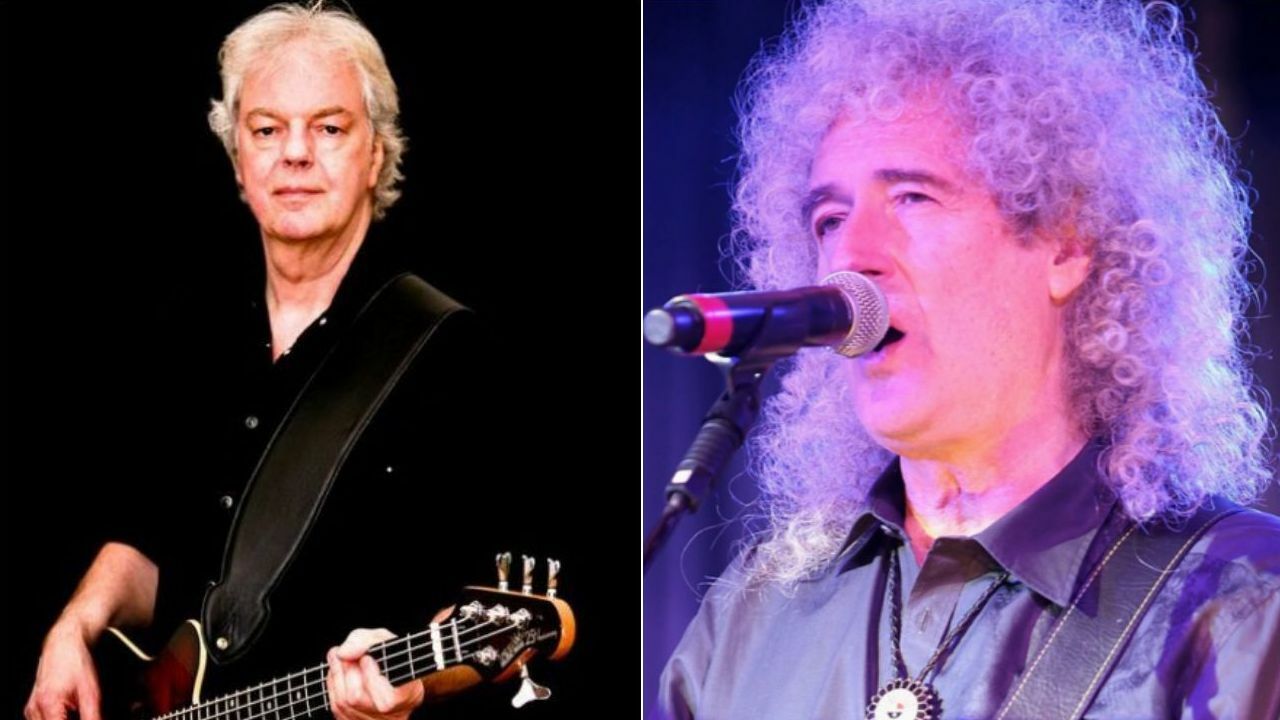 Veteran British bassist Neil Murray was the guest of Rolling Stone's interview series, Unknown Legends.
Neil Murray, who has been in many bands throughout his career, talked about his Black Sabbath, Whitesnake, and Brian May days in his interview with Rolling Stone.
Veteran bassist Murray started his music career at the age of 17 as a drummer in the band Slap Happy and the Dum-Dums, which he formed with his friends.
It didn't take long for Murray to switch to bass guitar. After touring a few bands at the beginning of his musical career, he toured the USA with Junior Hanson on the recommendation of Clive Chaman, and subsequently released his first album, Magic Dragon.
However, Murray lived out his golden days with Whitesnake. He gained a lot of experience during his career with Colosseum II and National Health bands until he joined the Whitesnake.
Murray helped the band reaching to great success after joining Whitesnake in 1978. The group gained fame in Europe, Japan, and later in America with its success.
The British bassist has appeared on 10 albums of Whitesnake and toured extensively in Europe, Japan, and the United States.
In a recent interview with Rolling Stone, he answered these questions about his career experiences.
'How was your experience in the Brian May Band?' Neil said:
"To some extent, the same as Black Sabbath. [Laughs] It wasn't as bad, but you still are in a situation where either I'm playing [Queen bassist] John Deacon's bass lines.
"And you're very much in the background, coupled with the songs don't require you to play anything of your own.
"It's very difficult to put your own personality, your own ideas for lines, onto Queen songs or Brian May songs. That's not a criticism of the songs. It's just that that's not what is required.
"Cozy [Powell, drums] would add his particular fills or his particular style to Queen songs when we played them live, and I would go along with that.
"I would change things up because of what else was going on. If you've got an extended end section to 'Hammer to Fall,' which goes on for two or three minutes, you're not just going to plod away. You're going to start sticking some extra bits on.
"You still have the fact that, as in Sabbath, there is one lineup of Queen for them, and that's it. You're a sort of substitute, at best."
Murray joined the band in 1989 after Geezer Butler refused to join Black Sabbath. British bassist joined shortly after the release of 1989's Headless Cross and toured with the band in support of the album.
Murray played with Black Sabbath until late 1990, recorded the Tyr album, and toured once again.
'It was a tough spot for Brian. How do you follow Queen? How do you follow Freddie Mercury and play those songs without him for the first time?' Murray replied:
"I think Brian was partially trying to prove a point, that it just wasn't down to Freddie. At times, there must have been a lot of friction in Queen.
"Everyone had a strong personality and wanted their songs recorded. I think some of it is Brian trying to get away from the enormous trauma of Freddie dying, and getting out there and doing something.
"At that point, he had no interest in continuing with Queen. He was probably quite divorced from Roger [Taylor, drums], whereas later on, they realized, 'We're stronger together.'
"Brian very much didn't want to rely on another singer. Even if he had someone very strong as a backing vocalist, he wouldn't condone the idea of ​​anyone doing lead vocals but him."
Back in this past September, Neil Murray had commented Whitesnake frontman David Coverdale's solo albums. According to him, Coverdale's albums were much more American R&B.
"His solo albums 'White Snake' and 'Northwinds' were much more American R&B – bluesy, funky, laid-back, much less heavy than Purple," Murray said.
"That's definitely where he was coming from at that time, and Micky Moody was a very versatile and very American-style guitarist.
"He played slide guitar and a bit of country, a bit of folk, all sorts mixed into one. Bernie [Marsden, guitar] was more of a straight bluesy rock guitarist. But the combination was really good between the two of them.
"At that time, David would have said that he much more enjoyed Bernie and Micky's style of playing than, for example, Ritchie Blackmore's."