New Years Day's Ash Costello Shows Her Mind-Blowing Body With A Shop Pose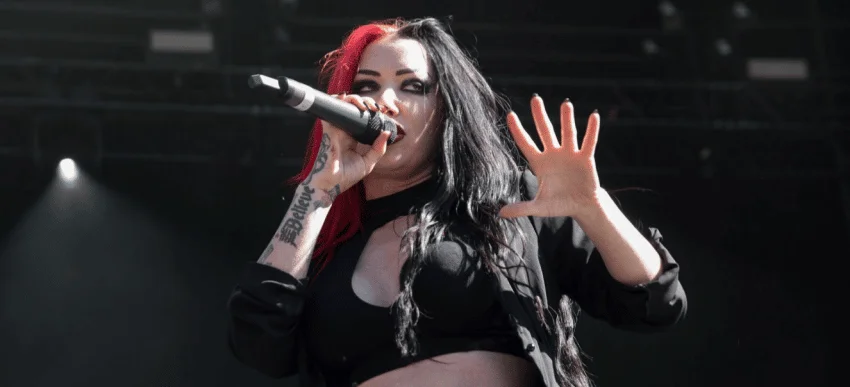 New Years Day vocalist Ash Costello has just updated her official social media account and showed her mesmerizing beauty by remembering the past.
In the photo shared by her, she was posing in front of the videotapes and looking hot. She was wearing black clothe and showing her legs.
When she sent the pose, Ash was talking about the videotapes. She asked fans that if they remember the horror section of their video rental.
Ash wrote the following caption in the caption of the post: "I have to return some videotapes. Do you remember the horror section of your video rental? Mine was a MOVIEWORLD, and picking out horror movies based on the cover was an exciting Friday night! Bloody Birthday had the coolest cover to me! I recently watched it and it SUCKED. So there ya go! Which horror movie do you remember renting?"
In the comments of the post, many fans wrote that she was looking very hot.