Bobby Gustafson Was The First Name Metallica Called When James Hetfield 'Caught On Fire'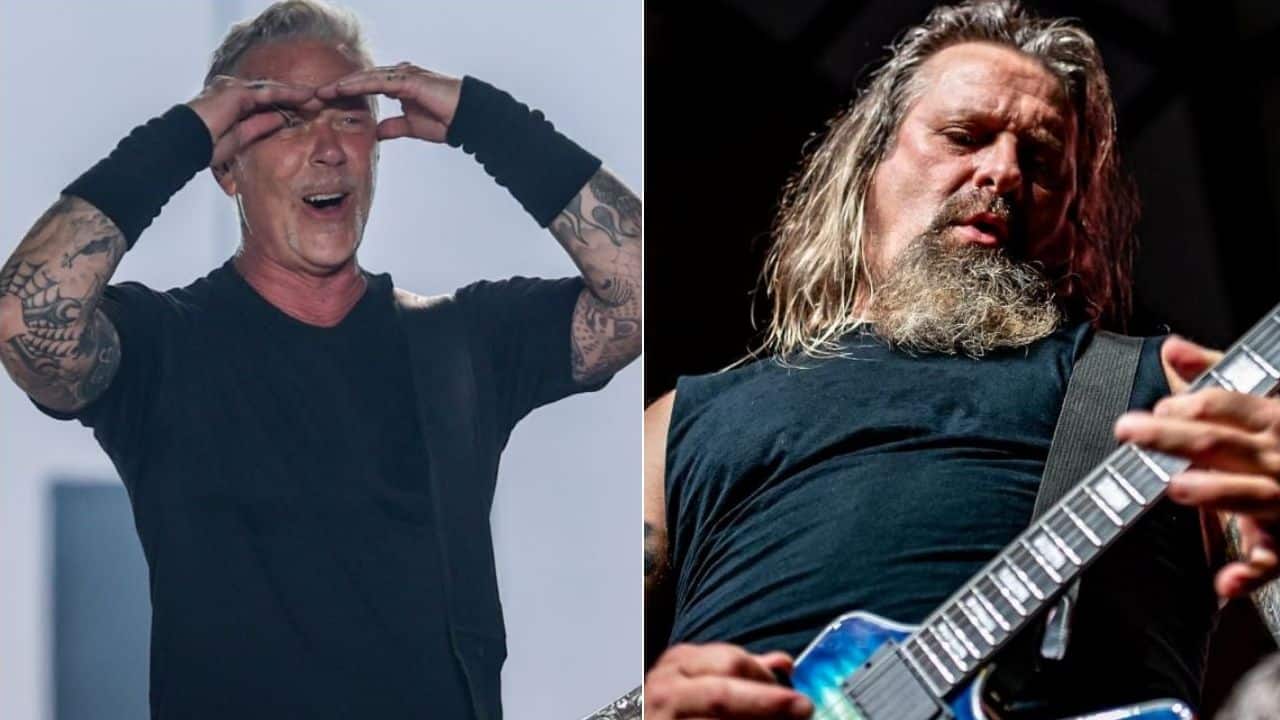 Former Overkill guitarist Bobby Gustafson appeared on VW Music. In the interview, Bobby mentioned the offer that came to him from Metallica after the accident of James Hetfield.
In 1992 Metallica embarked on a legendary tour with Guns N' Roses in support of the band's self-titled album Metallica. Leaving a lot of unforgettable memories with almost all of its sold out shows, the tour also left behind many accidents.
The most memorable of these accidents and causing many problems was the third degree burns of the band's vocalist, James Hetfield, at the show at the Montreal Olympic Stadium on August 8. James' accident caused a lot of problems and the band had to reschedule six shows.
However, although the band quickly took action to replace James Hetfield, this did not happen. In his brand new interview with VW Music, Bobby Gustafson spoke firsthand about what happened.
"Yeah, James, he caught on fire," he said. "They asked me to fill in, so I tried to learn all eighteen songs that they gave me in literally two days. Going in, because I didn't have much time, I really didn't know any full songs. They should have given me four or five [songs], and let me learn over the two weeks we had off. That I do regret. It could have been cool."
He Says 'I Was The First Person Metallica Called That Night'
Bobby admitted that he and James and Kirk had been good friends for a long time and were sorry he had let them down. He stated that the main reason why he could not be with Metallica that day was that he did not know the songs because he did not use other people's materials.
"I guess they assumed I knew the songs," he continued. "James, Kirk and I were good friends, but I never really was the type to play other people's material. I was always writing myself. I was the first person they called that night. I feel bad that I let them down."
This legendary tour almost included Nirvana. Back in June in his interview with NME, Kirk Hammett reveals his phone call with Nirvana frontman Kurt Cobain to get them on the tour. Admitting that he told him to go out and represent Nirvana, Hammett explained why Cobain didn't want to make the tour.
"I had to make the phone call to Kurt to talk to him about the possibility of joining our tour and he just went on and on about how he just didn't like what Guns N' Roses stood for and I said to him: 'Just go out there and represent Nirvana – just play the show and then that's it'.
"I pleaded with him, but he just wasn't having it. So there you have it. It would have been great if Nirvana was part of that tour – but you know [the actual opening act] Faith No More were great as well."
Revealing that he was deeply saddened by the death of his close friend Cobain, who all he wanted was to play the guitar and make music, Hammet recalls the phone call he invited Kurt Cobain to the show during The Black Album Tour.
"When we played Seattle on the 'The Black Album' tour, I remember calling Kurt to invite him to the show and he said to me: 'Are you guys going to play 'Whiplash'? That's my favorite Metallica song!'. When he came to the show, he was in the snakepit [an area onstage] with Courtney Love and every time he walked by, he tried to get my attention but my head was somewhere else."
"He was great. I became friends with him right when the first Nirvana album [1989's 'Bleach'] came out before people were even calling it grunge, and it's so sad when I think back to all the guy wanted to do was play guitar and write songs and sing and somehow that all got destroyed for him."