Black Sabbath's Tony Iommi Doesn't Agree With Gene Simmons on 'Rock Is Dead' Issue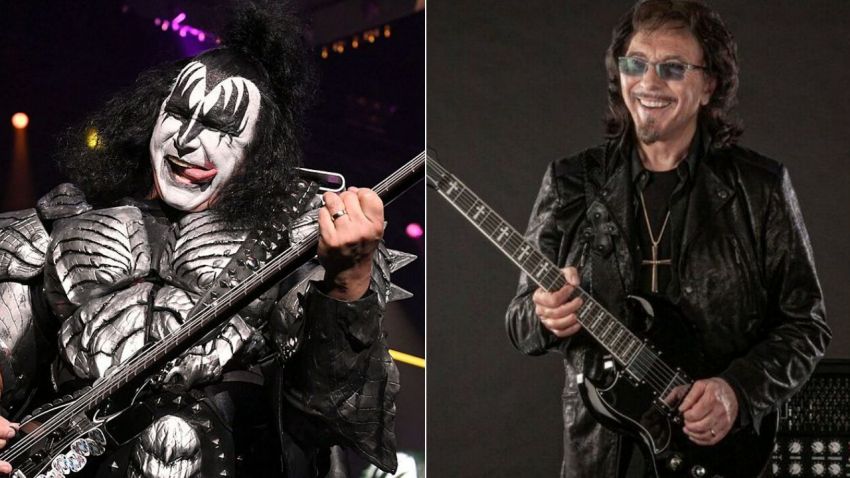 Black Sabbath guitarist Tony Iommi has broken his silence about the current state of rock music following KISS bassist Gene Simmons's words that "rock is dead" and stated that "rock is not going to die."
As some of you might remember, Gene Simmons has told New York's Q-104.3 on February 9 that rock music is dead in all ways. The reason for that is about young fans, according to Simmons. He blamed them and said that they killed the thing that they love.
HE SAID GOOD MUSIC IS NOT GOING TO GO
During a recent interview with Consequence of Sound, Tony Iommi, 73, the leader of Black Sabbath, has shown that he doesn't agree with Gene Simmons. According to Gene Simmons, good music is not going to go.
"I don't think rock is going to die… that's been said for years," Iommi said. "Good music is not going to go. There's always going to be a market for it. There are going to be an amount of bands that fall by the wayside — as there always is, there always will be."
Tony also exampled his words and said that rock music will not die as long as Metallica and their fans are there: "But there are certain bands that are going to stick out and going to be there. You've got Metallica up there — they're not going to go away. They've got a lot of fans and they've got a great fanbase. There are a lot of bands out there. No, the music is not going to go away."
"ROCK IS FINALLY DEAD"
Also, in 2014, Tony Iommi has told Esquire that "rock is finally dead." Continuing his words, Iommi shocked fans at the time by confirming a shocking fact. He said:
"The death of rock was not a natural death. Rock did not die of old age. It was murdered."
Click here to see the entire interview.