Billy Idol Discloses His Classic Song's Odd Connection With The Rolling Stones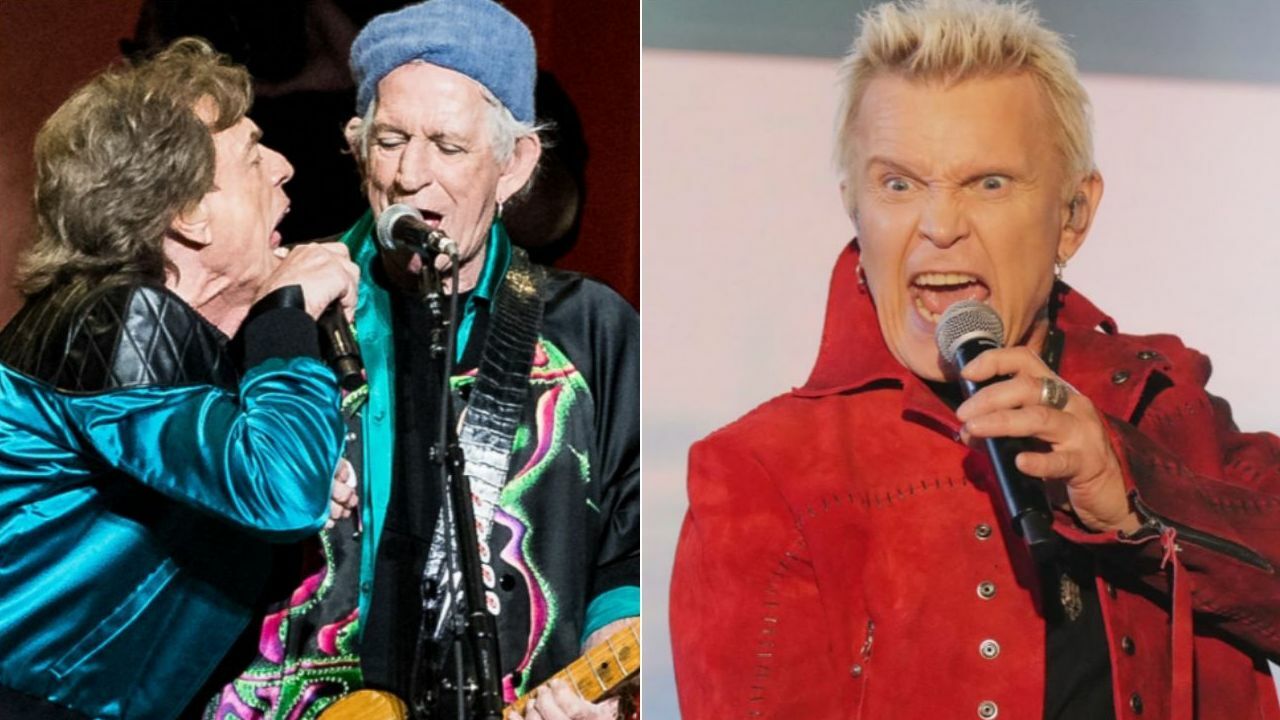 The 66-year-old musician Billy Idol disclosed his iconic song Rebel Yell's odd connection with the rock legends The Rolling Stones and revealed a rarely-known moment that they inspired him to put the name to the track.
Billy Idol is an English musician who gained world fame for being the lead singer of the rock band Generation X in the '70s. Debuted in 1982 with his self-titled solo studio album, Billy Idol has released 8 solo albums. His latest solo album was released in 2014 and named Kings & Queens Of The Underground.
Rebel Yell was the second studio album released by Billy Idol. Featuring singles such as the album's self-titled track Rebel Yell and Eyes Without A Face, the album was released on November 10, 1983. RIAA certified double platinum the album for shipment of two million copies in the United States.
The London-based rock band The Rolling Stones was the band that influenced Billy Idol for the musician's second studio album and his iconic song, Rebel Yell. In the early '80s, Billy Idol had attended one of the birthday parties of The Rolling Stones. At the party, The Stones members drank a big bottle that was taken attention by Billy Idol. There were two words reading on the bottle, Rebel Yell.
During a new interview with BBC Radio, Billy Idol discussed how he put his second solo album's name. According to him, The Rolling Stones was the influence of the album and song's names. He disclosed rarely-known moments with The Rolling Stones.
"My ultimate '80s song is 'Rebel Yell,' by me," he says. "How would I finish the show? It would never end, I would just have to keep going until everyone is just tired out! But this way with this song we can do it in one go.
"I went to this party in 1983, I think it was one of The Rolling Stones' birthday, at one point there were standing in front of me – Keith Richards, Ronnie Wood, and Mick Jagger, and they were all drinking this bottle of brown stuff, great big bottle.
"I kinda followed the bottle up to their lips and was just wondering, 'What is this stuff they are drinking from this big bottle?' And I could see a label, there was this cavalier officer riding away with a floom in his hat, a simple war cavalier…"
Billy Discloses The Song's Odd Connection With The Rolling Stones
Billy Idol then continued by detailing the moment and disclosed the song's odd connection with The Rolling Stones. According to him, he wanted to use Rebel Yell as a name for the song he wrote at the time. Continuing to open up about the moment, Billy revealed his conversation with The Stones.
"I could see the title 'Rebel Yell,'" Billy continues. "I was trying to write songs for the new album, I had no idea what to call it. So I was fishing, I said, 'Did you have this made up?' They said, 'No, no, this is something made in Kentucky…'
"'But, 'Rebel Yell,' did you blokes think of using it as a song title?' And they kind of looked at each other, 'No, I don't think we would use that.' Of course, it was in my mind that I could use that, and I won't make it about American Civil War. I'll make it about a cry of love.
"And I went home that night, and the next day, just did my bit and wrote as much as I could, and I took it to [guitarist] Steve Stevens, who had a rehearsal room, and we kinda had the intro, which became the middle bit, we just had a killer song.
"And then we recorded it with [producer] Keith Forsey, and it came out fantastic, the kind of end piece. And I've been doing it ever since."
Back on November 16, Disturbed singer David Draiman had sent praising words for The Rolling Stones singer Mick Jagger. According to him, The Rolling Stones has great chemistry, and Mick Jagger has been doing great things with the band, although he is at his 78.
"You know what amazes me is that after all these years that Mick can still just go up there and slay it the way that he does," Draiman said.
"I mean, they all have their chemistry, but he's the frontman to kind of teach all other frontmen, like, 'You think you can do what I do at my age?'
"I can't do what he does at my age currently now, forget about when I get to his age, so it's unbelievable, the energy and the precision, and just the level of showmanship that he continues to exude, it's intimidating and inspiring at the same time."