David Draiman Comments On The Rolling Stones' Mick Jagger's Performance At His 78: "I Can't Do What He Does At My Age Now"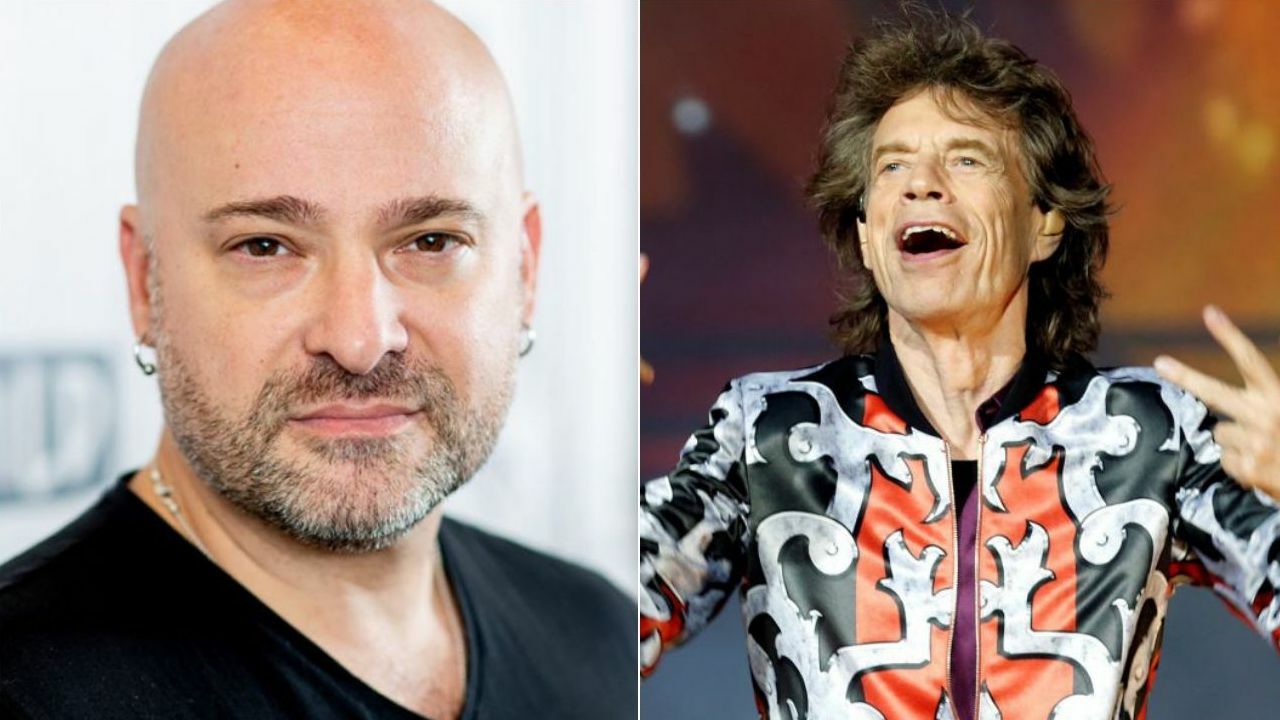 Disturbed frontman David Draiman has shared his honest opinion on The Rolling Stones singer Mick Jagger and admitted that Jagger performs great as a vocalist, although he is at his 78 right now.
David Draiman is the lead vocalist of the band. He had joined the band two years later the band was formed. During his ongoing career with the band, Draiman has played every one of Disturbed's albums.
On the other hand, Mick Jagger is an English musician that is widely regarded as one of the greatest singers in rock community. He achieved his world fame for being the lead vocalist and one of the founding members of the rock band The Rolling Stones. In 1989, Jagger was inducted into the Rock and Roll Hall of Fame as a member of the band.
Jagger's musical successes have been continuing to be an inspiration for young musicians and artists that proved themselves. David Draiman was one of those who was inspired by The Rolling Stones singer Mick Jagger.
Recently, the 48-year-old singer was guested on WRIF. In the interview, the host asked Draiman that if he reveal the musicians that he was influenced. According to him, James Hetfield, Corey Taylor, Ozzy Osbourne, Bruce Dickinson are some of those singers who influenced him.
"So many," he says. "Certainly James Hetfield from Metallica, Ozzy Osbourne, Bruce Dickinson, Halford, Dio, I mean, all those guys.
"I worship them, but there were also guys that were not necessarily from the world that you would expect me to pick from – guys like Robert Smith from The Cure, Morrissey from The Smiths, or Dave Gahan from Depeche Mode, or Johnny Rotten from the Sex Pistols.
"I brought a whole bunch of those guys into my world of inspiration. Mike Patton from Faith No More, huge inspiration to me, and even current colleagues of mine who I think don't get quite as much credit as they deserve for having inspired a whole generation of vocalists.
"Guys like Jonathan Davis from Korn, and even Corey Taylor from Slipknot, both those guys continue to inspire me.
"And then you take the guy that takes the best of all worlds, with the inhuman ability and range and precision – Maynard [James Keenan] – you throw him in the mix, and that's a nice little slew of my vocal inspirations and the guys that I look up to."
David Draiman Admits The Rolling Stones' Mick Jagger Is Doing Great At His 78
Elsewhere, the singer has also revealed one of the names that he was influenced by. Saying that The Rolling Stones has great chemistry, the singer added that Mick Jagger does great things with the band, although he is at his 78.
"You know what amazes me is that after all these years that Mick can still just go up there and slay it the way that he does," he says.
"I mean, they all have their chemistry, but he's the frontman to kind of teach all other frontmen, like, 'You think you can do what I do at my age?'
"I can't do what he does at my age currently now, forget about when I get to his age, so it's unbelievable, the energy and the precision, and just the level of showmanship that he continues to exude, it's intimidating and inspiring at the same time."
Back in this past October, Mick Jagger was once again praised by an artist in the rock community. Alice In Chains guitarist Jerry Cantrell had said that there were no David Lee Roth or Steven Tyler without Mick Jagger.
"It's amazing, the longevity, the attitude, just his ability to connect with the audience, to work a room, I don't think you'd have Steven Tyler or David Lee Roth or any epic frontman without Mick Jagger," Cantrell says.
"He is the archetype and the forerunner for what fronting a rock and roll band is all about."