Joe Satriani Reveals 'The Strangest Dichotomy' Related To Mick Jagger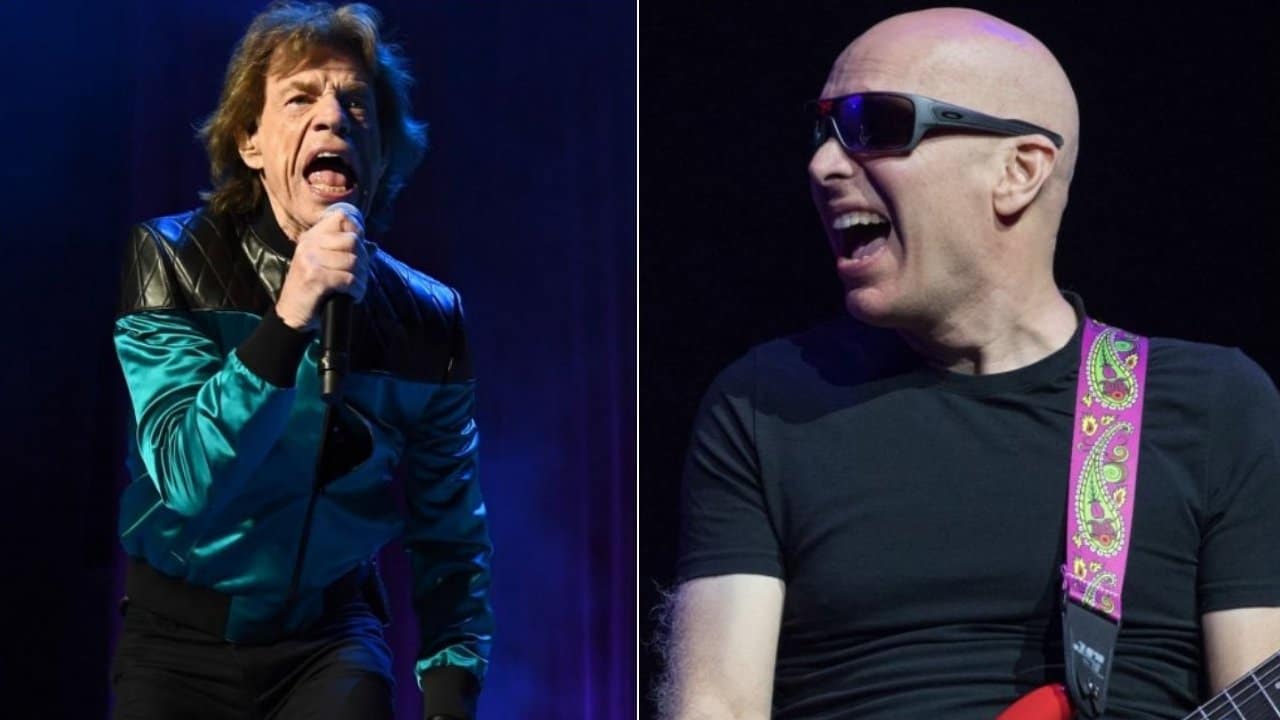 Joe Satriani, who played alongside Mick Jagger during the musician's supporting his solo album Primitive Cool, revealed the strangest dichotomy related to Jagger. He said that jumping from playing in a 300-capacity small club to the huge shows with Jagger was a weird experience for him.
Mick Jagger came to world prominence as a member of the rock pioneer The Rolling Stones. Appearing in every one of the band's releases since 1962, Mick Jagger has contributed to The Rolling Stones' 26 studio albums, 29 compilation albums, 3 extended plays, 34 live albums, and many more things. He is widely considered one of the greatest lead singers of all time.
Out of Stones, Mick Jagger has a solo career that includes four different studio albums. Debuted in 1985 with She's The Boss, Jagger released his latest studio album on November 19, 2001, named Goddess In The Doorway. At the time, he worked with numerous great musicians such as Jeff Beck, Keith Diamond, Bill Evans, Joe Perry, Pete Townshend, Lenny Kravitz, and more.
One of his beloved albums was his second release, Primitive Cool. Although it didn't get positive comments as much as his debut, She's The Boss, the album marked his first solo tour, which was also supporting the album. During the tour, Jagger was joined by Satriani as the lead guitarist. The tour only happened in Australia and Japan.
However, during a recent appearance on the Le Hangar Des Guitares podcast, Satriani recalled jumping on stage with Mick Jagger from small club shows to the huge arena shows like Tokyo Dome. At first, the guitarist mentioned receiving experiences over the years, explaining his fear of playing in front of an audience at his 15. According to him, he was scared a lot because he thought they were against him.
"I certainly could play a lot better," Satriani said (as transcribed by MetalCastle.net). "It took, I'm like the guy who took the longest to get good at what he could do. I'm not really sure why. I used to think when I was really young that it was just purely emotional that, you know, I'd get so nervous getting up on stage that the shows that I did when I was 14 and 15 were always disappointing because I thought I only was able to show the audience a third of what I could do.
"I could never figure out what was stopping me, and of course, it was just myself. It was the fear of being criticized or fear of failing to make a mistake or something like that. So I would always hold back.
"And then, I think it just took a lot of experience to realize that the audience was with me and not against me and that they were rooting for me in a way to succeed. Once I started to relax a little more, I started to have experiences on stage where I would show, like, almost 99% of everything that I could do. And I would get that positive feedback, and I thought this is you finally arrived at that point where you can start to deliver."
Joe Satriani Reveals What He Learned From Mick Jagger
Although he is one of the most successful guitarists in music, Satriani also learns new things from everyone. During his performance with Mick Jagger and his crew, Satriani learned huge things, as he said. Admitting that he thought he would be a guitarist in a rock band, it was great he played with Mick Jagger in the past.
"A solo career wasn't something that I was pursuing," he admits. "I certainly didn't think I was going to become a solo instrumental guitarist. I always thought I'd be a guitarist in a rock band, but in '88, when I was beginning to do shows as a solo artist, I was also playing with Mick Jagger, and it was the strangest dichotomy.
"You know, playing two sets a night in a small 300-capacity club, trying to play instrumentals, and figuring out what to do. Then, two months later, in front of 90,000 people at the Tokyo Dome, playing with Mick Jagger in a big band, running around. It was a great lesson in the extremes.
"And I learned a lot from Mick and the other guys in the band. But most importantly, I learned about myself, about what I was capable of."