9 Rock Songs You Can Listen During Long Road Trip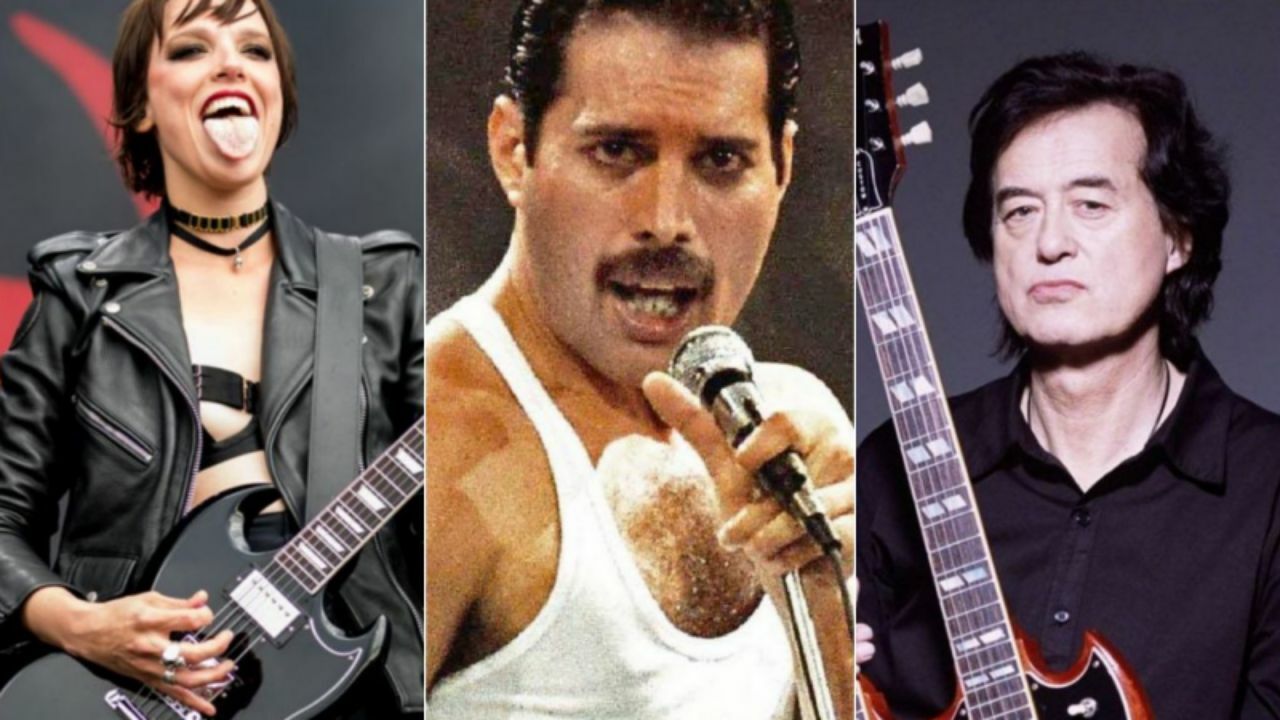 During these beautiful summer days, when the sun arrives through the sky to make our day better, people are started to take a long road trip to feel better amid the pandemic. When they are started to their vacation, they need some positive music for a better ride.
In this article, we have listed 9 rock songs you can listen to during a long road trip. From Halestorm to Aerosmith, AC/DC, Guns N' Roses, Queen, and more artists would help you to relax when you decided to drive your trip.
9 Rock Songs You Can Listen During Long Road Trip
9. Halestorm – The Silence
We are starting to list the 9 rock songs you can listen to during a long trip with The Silence from the American rock band Halestorm. The band has released the track through their beloved fourth and latest studio album, Vicious.
As you understand with its name, the song would help you silence the noise around you and anything unnecessary. Along with the song, you would empty your mind and leave yourself through the flow of the road with dashed lines on the asphalt.
8. AC/DC – Ride On
The eighth of nine of the list belongs to Ride On by AC/DC.
The song was released on the band's third studio album, Dirty Deeds Done Dirt Cheap. It was released in 1976 and was beloved by many rock fans.
However, slow to slow… you can realize with the song that how you need to ride away from disturbing people, disturbing things, disturbing incidents, and more. The track would help you to decide on an incident you are thinking about it.
Sending good vibes to listeners, AC/DC made a great job with that epic song, although it was old.
7. Queen – Don't Stop Me Now
Don't Stop Me Now from Queen is the seventh piece of music that you must listen to during the long road trip. They were giving a message to their fans about people who try to stop them. With the song, you can encourage yourself to make some decisions.
The song was released on the band's seventh studio album, Jazz, which was released in 1979.
6. Led Zeppelin – Whole Lotta Love
Released by Led Zeppelin, Whole Lotta Love, would give you one of the best road trip pleasures. Throughout your journey, you would accompany the song and have fun yourself with its rhythm.
Led Zeppelin formed in 1968 and went on to become one of the most influential, innovative, and successful groups in modern music, having sold more than 300 million albums worldwide.
That song is the improvement of the band's great music.
5. Aerosmith – Dream On
Dream On by Aerosmith would let you open your mind to innovation, positivity, the decisions you have to make, and all that more things.
If you close your eyes, you can easily feel the song in your veins. It would reach your mind, your negative thoughts, and your worries to improve them to think about the good.
4. Scorpions – Holiday
Holiday by Scorpions is the fourth song of 9 rock songs you can list during your long road trip. It helps you to reach the relaxing times and good thinkings.
As you understand with its name, the song tells you to make a holiday. If you listen to it carefully, you can hear the song's pushing you to good vibes, to exchange the cold days for the sun, and more things.
The song is taken from the band's sixth studio album, Lovedrive. It belongs to 1979 and still tells more things.
3. Guns N' Roses – Welcome To The Jungle
In the third song of the list, we wanted to talk about Guns N' Roses and their classic Welcome To The Jungle.
The track is so positive and funny. It's no matter where you go or where you wanted to listen, or how your mood is… Guns N' Roses gives you more than happy with this song.
Attention please, you can speed yourself up with the song's rhythm, please don't do that and make sure your both hands on the steering wheel.
2. Europe – The Final Countdown
The Final Countdown is the second song that we suggest you listen to 9 rock songs you can listen to during a long road trip.
The song by the Swedish rock band Europe makes you feel better more than before. The rhythm brings your morality back if you feel sad or something.
Europe has released the song in 1986. The song is still one of the greatest rocks songs ever in the rock community.
1. Bon Jovi – It's My Life
It's My Life by Bon Jovi says that "it's my life, it's now or never," and "I'm gonna live forever!" You can hear those words and live your life forever.
The first and last song of the 9 rock songs you can listen to during long road trips list, Bon Jovi will try to make your day better than before.