An Interview with Jay Jay French Discussing His Post-Twisted Sister Career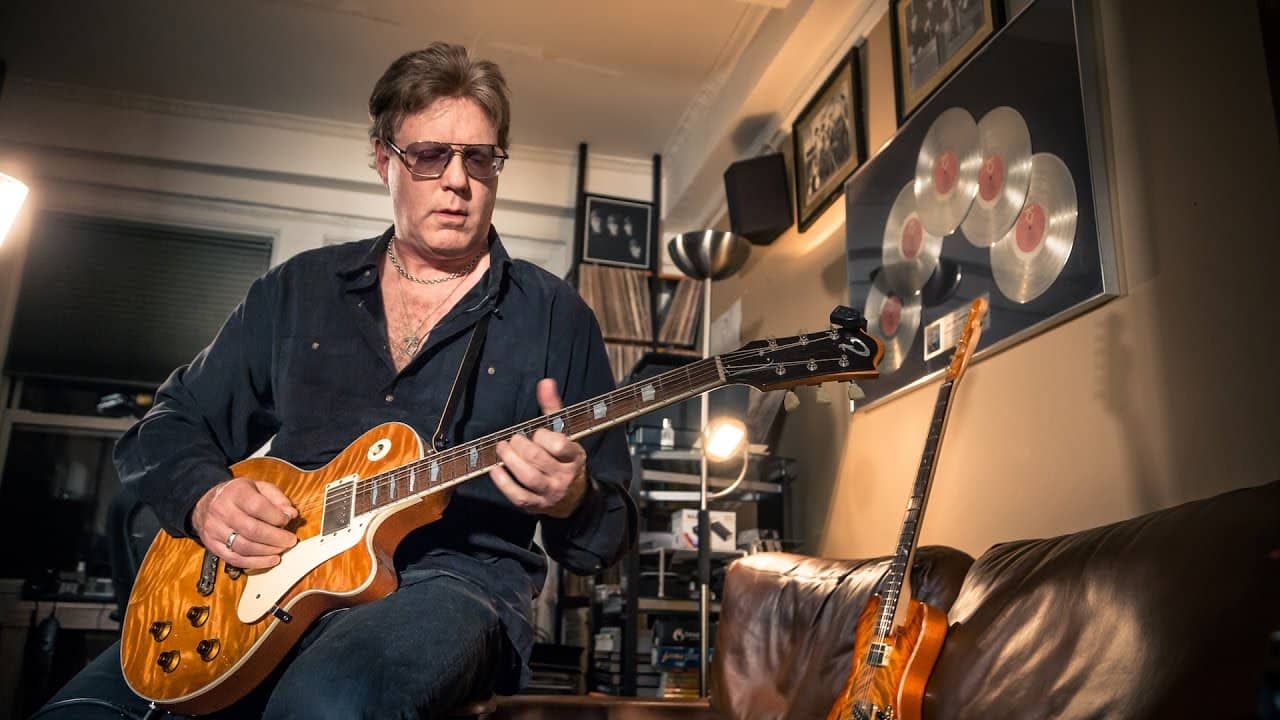 All images courtesy of Jay Jay French/Getty Images/Wiki Commons
John French, known as "Jay Jay" to most of his fans, is a man of many hats. Throughout his long music career, he's been a rock star, band manager, record producer, keynote speaker, and more.
These days, Jay Jay is a columnist for Copper and Goldmine Magazine's online publications. If you're a Beatles fan, check in on French's column, Now We're Sixty Four. But that's not all: if you're into high-end audio, you'll also want to check in on French's Twisted Systems. Last but certainly not least, recently, French's latest efforts include, but are not limited to, launching a podcast called The French Connection and penning a book Twisted Business.
French recently dug in with me to run through the eventful years the veteran guitarist has navigated since Twisted Sister played its last show in 2016.
Andrew: You're seemingly always on the move. Catch us up on what you've had on tap recently, Jay Jay.
Jay Jay: Unlike most people, my wife and I traveled a lot this past summer. We spent two weeks on the road to California, three weeks to Colorado, one week upstate NY, and weeks to the U.K. We flew business class everywhere, which is super safe as there was no one at the airports or on the planes. This was when COVID was still a significant concern, of course, so we wore masks all the time, washed our hands, and didn't touch anyone.
Andrew: Give us the rundown on your book and podcast.
Jay Jay: In addition to the traveling, I used this time to finish my book Twisted Business, which came out this past year. And I also moved to set up my new Podcast, The French Connection, which is available now on Spotify, Podcast One, and Apple Music. I got into playing guitar at the age of 10. I fell in love with the blues in 1966 through The Paul Butterfield Blues band, Albert King and John Mayall/Eric Clapton Blues Breakers. And though I've loved the guitar and rock music for my entire life, as I've gone on, business and other interests have come to the forefront. Every business lesson I've learned was on the job. I managed Twisted Sister for 42 of the 48 years of our existence. All will be revealed in my forthcoming book Twisted Business: We're Not Gonna Take It! Twisted Business is both a business book and a memoir. I call it a Biz-moir. [Laughs]. It's the story of my life, how Twisted Sister was created and maintains relevancy in this ever-changing world. There are life lessons that apply to everyone and all businesses.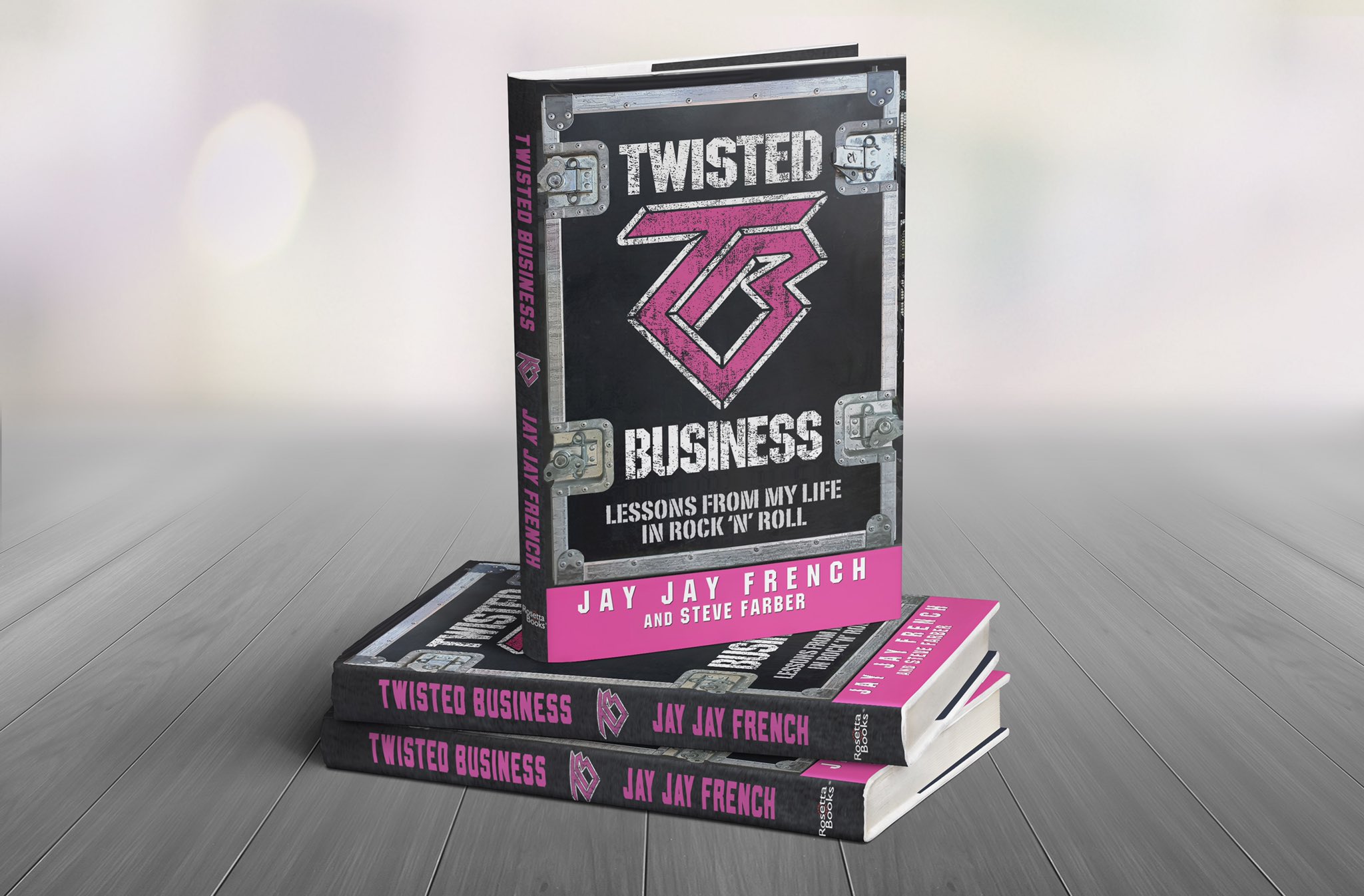 All images courtesy of Jay Jay French/Getty Images/Wiki Commons
Andrew: You're also the owner of two columns with both Copper and Goldmine Magazine. How did they kick off?
Jay Jay: Well, it's interesting because I never wrote until I got the gig at Inc.com around eight years ago. First, let's talk about my Beatles column in Goldmine magazine. I had been interviewed by Goldmine magazine, and they knew of my Beatles obsession, so they asked me to create a Beatle column which is called Now We're Sixty Four.
Copper, on the other hand, is an online audio magazine (psaudio.com/copper), and I have lived in the world of high-end audio since 1967. Some of my best friends are writers for all the best high-end magazines, so this was a natural progression. My column for Copper is called Twisted Systems.
Andrew: You're well known for your guitar collection. How many pieces have you got, and which are your most prized?
Jay Jay: My collection has been written about in many guitar magazines. I have been collecting since 1967. I have about 50 guitars now. I have averaged about 60 for many years. My current favs are a 1952 Gibson Les Paul Model Gold top, a 1953 Martin 00-18, a collection of Les Paul Juniors – '54, '56, '57, '58, a 1957 Gibson Les Paul Standard, a 1962 ES 335, and a 1966 Fender Tele among many others. I also have some custom-made indie Luthier models as well. The stories are too long but will show up periodically on my new Podcast called The French Connection, available now on Podcast One, Apple Music, and Spotify.
Andrew: You're a vocal champion of vinyl and physical media. What first sparked your interest?
Jay Jay: I have a record collection that began in the early '60s. I just did a Facebook post about how I got into rock 'n' roll and the first song I heard on the AM radio in 1963. The song was "Hey Paula." I do love vinyl and have close to 1,000 albums and singles, and my huge collection of British Beatles EPs is pretty cool. I have 2 Beatles' Butcher covers of Yesterday and Today. I bought them from a cut-out bin in a record store on 8th street in NYC in 1969. I paid $1.99 each!
I also have an extensive collection of reissues and special pressings by Mofi, DCC, Sundazed, Acoustic Sounds, and AudioQuest Vinyl, among others. I also have a great collection of U.K., Japanese, French and German pressings of Beatles, Stones, and Hendrix albums. I still buy vinyl online through various mail-order companies and have many 45rpm Mofi, one-steps, and non-one-step reissued classic albums.
I have owned 30 or so turntables since my first AR78 model in 1967. My current one is a VPI 40th direct drive. I take this stuff very seriously, probably more than most. If you add up the retail price of my turntable, arm, cartridge, phono stage, and all the interconnects and power cords, it comes to about $45,000. This does not include my preamp, amp, speakers, and all the other cables.
I have friends, however, whose vinyl rigs come in at way over $100K, some closer to $250K. Do I consider this way over the top? Absolutely! You can buy a good-sounding record player for under a grand and be perfectly happy. I help my friends with this all the time.
Andrew: What are some of your favorite spots to shop for music?
Jay Jay: I try to find used vinyl shops when traveling, especially in Europe. Some of the best are in Europe, and I have found rare Hendrix, Beatles, and Stones stuff there. Sometimes you can run across good choices at vintage stores and antique shops. I just found, this past August, a copy of Elvis Live at MSG June 1972. I was at that show, and it helped to bring back memories for me. That was a great find. My crazy audiophile friends are getting back into reel-to-reel tapes, so I also keep a lookout for those.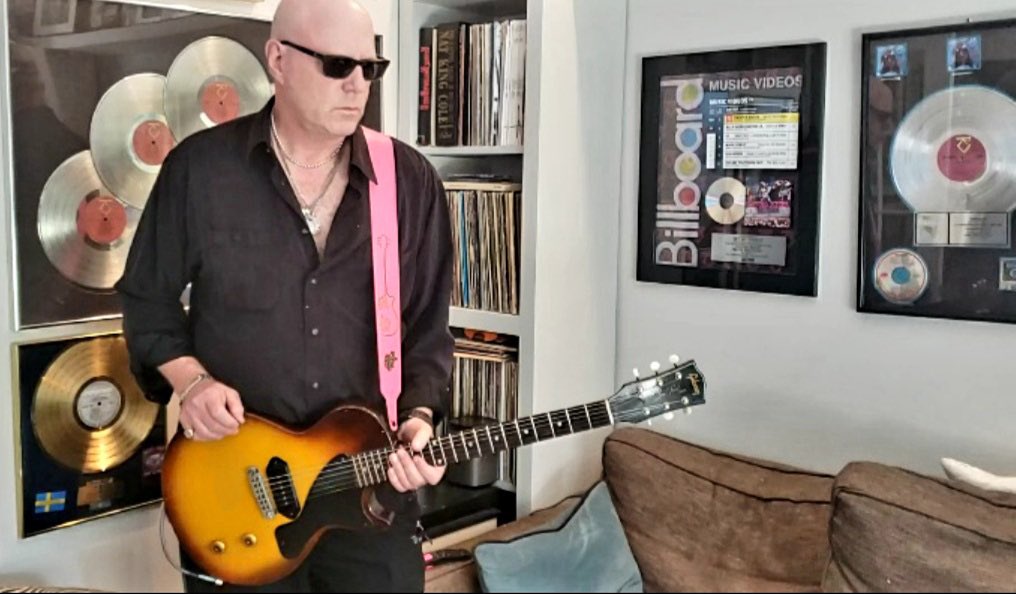 All images courtesy of Jay Jay French/Getty Images/Wiki Commons
Andrew: Is your setup the be-all-end-all for you, or are there any upgrades planned in the future?
Jay Jay: My audio system, which comes in at retail at over $130K, is pretty good! It's important to understand that my system has evolved over 50 years. I just don't throw money at something. I know all this stuff really well, and I know most of the high-end manufacturers because I used to sell this stuff at Lyric HiFi (one of the finest high-end audio stores in the world) in NYC from 1995-1999. Everything I buy has a reason for being a part of my system. It never stands still but for the moment.
I have reached a point where my room can only allow so large a speaker. This keeps everything else in perspective. I have an SACD player, which is very good, and an outboard D2A converter/streamer. It lists for about $13K. I have a friend with a digital front end that sells for $130K in his main house and one for $80K in his weekend house. They both sound perfect. Would I spend that if I could? NO. I know what I like and what I can still hear. [Laughs]. The fact that you can buy this stuff is what I find the most interesting, not just the quality. Luxury goods and prices, from audio to watches to cars and homes, are totally out of control.
Andrew: What has been frequenting your turntable most of late?
Jay Jay: I tend to buy great-sounding reissues. This year I have the series of Mobile Fidelity One steps, Marvin Gaye, Simon & Garfunkel, Santana, SRV, Dylan, and Miles, plus incredible non-one-step 45rpm versions of Sam Cooke (Night Beat), Dean Martin (I Dream of Dean), Sonny Boy Williamson (Keeping it to Ourselves), Junior Wells, Muddy Waters (Folk Singer). I also got a copy of Breaking Silence from Janis Ian, an amazing record. This is not a 45rpm, but it is amazing. Twisted Sister just had a MoFi release of our six million-selling album Stay Hungry, which brings you all the distortion without any extra crap. [Laughs].
Andrew: What are your thoughts on the often talked about quality control issues regarding physical media?
Jay Jay: The fact that we are talking vinyl as an alternative in 2022 is almost unbelievable, given its death sentence 40 years ago. Records sound great to me. As good as my digital is, there is something about analog that feels better. The world has finally come around to this, and maybe, more pressing plants with higher QC will have to go online to deal with this renewed interest.
Andrew: Your first act was as a successful musician with Twisted Sister. You're onto your second act as a writer, speaker, and podcaster. Which is more satisfying to you personally?
Jay Jay: My first act was to survive Boy Scouts. My second act was to survive the drug-addicted hippy 1960s. My third act was creating Twisted Sister. [Laughs]. Twisted Sister had four different periods, the copy band bar period, the album/video period, the breakup period, and then the 14-year reunion.
Now I'm onto my 7th or 8th act. Besides the fact that 50 years ago, I joined Twisted Sister (I'm now 70 years old), my life has had amazing experiences. I've played over 9,000 shows, sold 20 million records, headlined huge concerts in 37 countries, and have 38 gold and platinum records as a musician/manager/producer. Then there are the bankruptcies, three marriages, a child, two heart operations (atrial fibrillation cured!), and prostate cancer (cured to the extent that cancer is curable).
I have learned an awful lot along the way, and my upcoming book lays it out in detail. I have a saying: I've been turned down more times than a bedsheet in a whorehouse, and come back more times than Freddy, Jason, and Michael Myers. [Laughs]. You just have to keep going no matter what life throws at you… until you can't.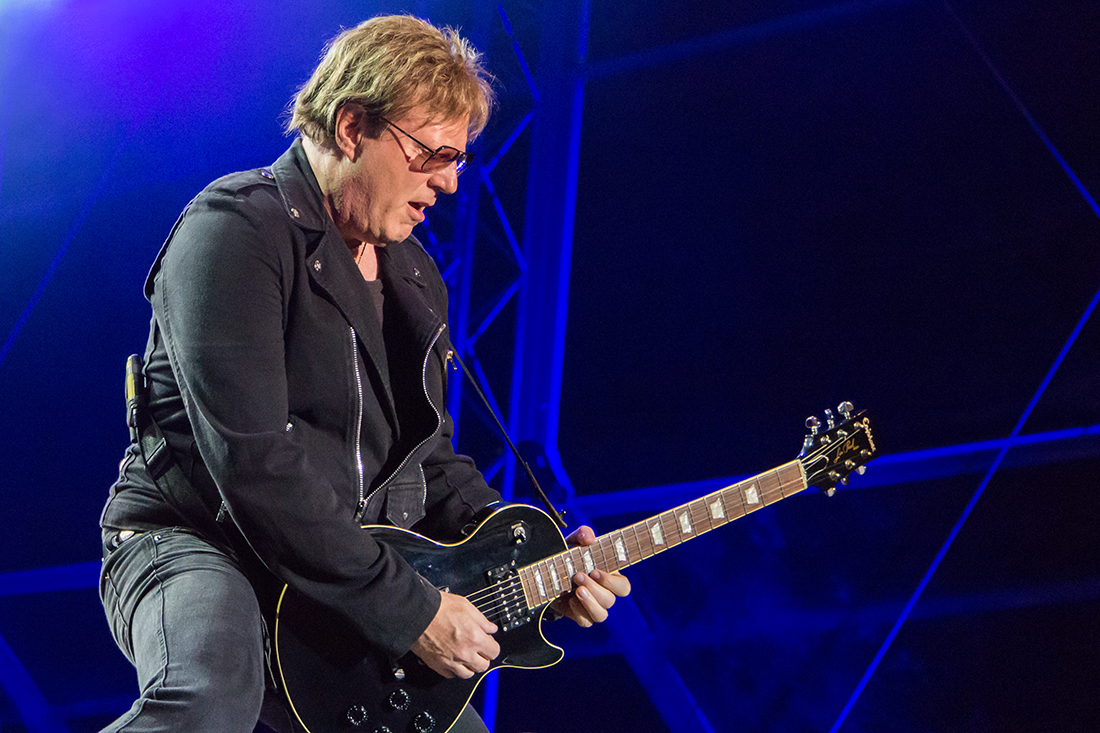 All images courtesy of Jay Jay French/Getty Images/Wiki Commons
– Andrew Daly (@vwmusicrocks) is a contributing writer for www.metalcastle.net and may be reached at andrew@vinylwriter.com