Alter Bridge's Myles Kennedy Shares His Thoughts About His Rare-Known Led Zeppelin Audition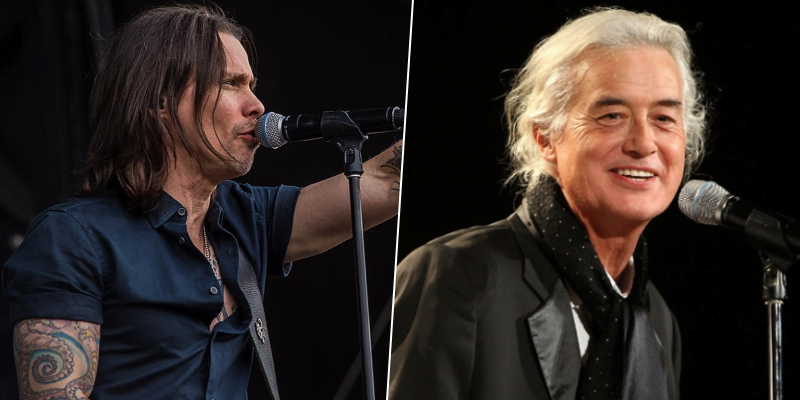 In a new conversation with Metal Hammer, the American musician Myles Kennedy, best known as the lead vocalist of the American rock band Alter Bridge, who released its sixth and latest studio album Walk The Sky in late 2019, has talked about his Led Zeppelin audition and shared his thoughts about it.
Myles took their fans to 2008 and said:
"Jamming with Jimmy Page, John Paul Jones and Jason Bonham was such an awesome experience, just to be in that environment for the week, or however long it was.
"As a fan, I felt satiated," he added. "I think anything beyond that would have been an incredible experience but a daunting task in the sense that there would've been an incredible amount of expectation."
Also, Myles touched one of the most important issues to be certainly considered.
"You can say the same for the project with Velvet Revolver because when you get a group of these iconic players together minus members that people are used to hearing them with, there's always a level of expectation that the fanbase is going to have, which is certainly something you have to take into consideration.
"I got just enough of a thrill, which is good enough for me. I remember thinking as we were jamming that it felt like just four guys in a room jamming these songs, there was something really special about that. I remember thinking at some point that once this is out of this room, it's a completely different animal, so I'll just take it and enjoy it."
Myles Kennedy rocking the stage with Alter Bridge since the band's first day, 2004.
The sixth album of the Alter Bridge, Walk The Sky, consisted of 14 tracks in total.