Alter Bridge's Mark Tremonti For Metallica's James Hetfield: "My Biggest Rock God"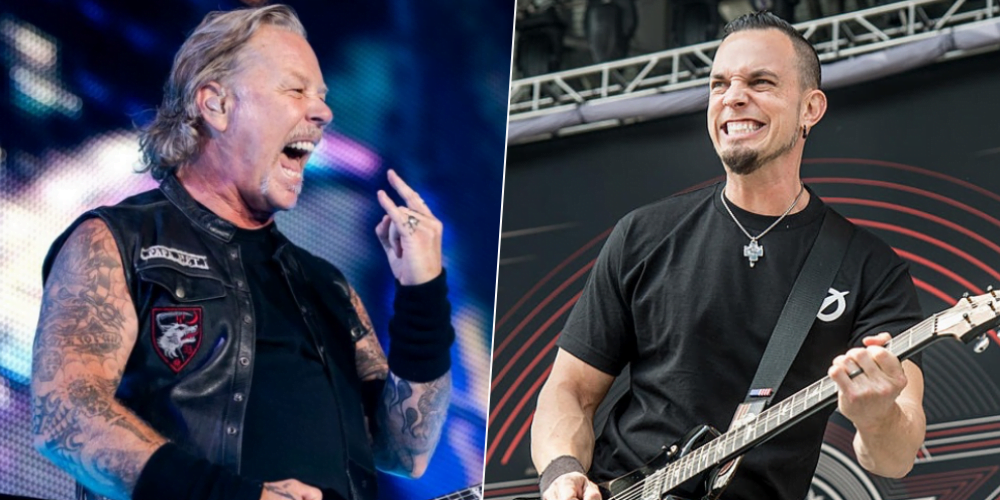 In a new conversation with BBC's The Rock Show With Johnnie Walker, Mark Tremonti, the guitarist of the American rock band Alter Bridge, has talked about heavy metal heroes Metallica and the band's frontman James Hetfield.
While he talks about James Hetfield, he stated that James is the biggest rock god of him. And also revealed that Metallica is his favorite band of all time.
"I would say my personal biggest rock god. That person I'm always nervous when I'm in the vicinity of that I looked up to as a musician, as a songwriter, as a performer was James Hetfield, frontman in my favorite band of all time, Metallica.
"I've gotten the privilege to meet him a handful of times, and it was a dream come true to be able to open for them as many times as I have."
He also said that when they performing at 2006's Download festival, he was watching James Hetfield while he looks over their set.
"He's that artist for me that I've always really looked up to," Mark continued. "I think he's a great frontman, great guitar player, great songwriter, and just carries himself the way that I like to carry myself. So many props to you, James."