Alice Coopers Speaks Exciting On Johnny Depp & Hollywood Vampires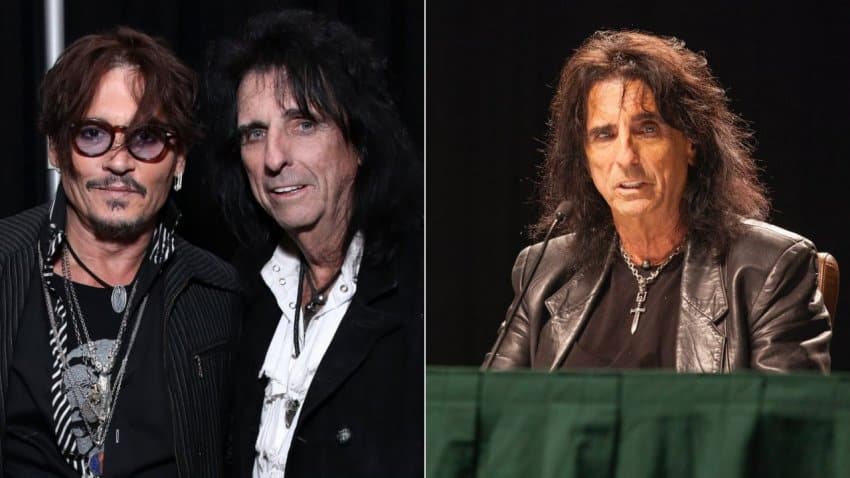 The legendary rocker Alice Cooper, who has made numerous interviews throughout the pandemic period, has recently appeared on Radioactive Mike to discuss the current state of Johnny Depp and his band Hollywood Vampires.
Speaking about Johnny Depp and the future plans of their super-group Hollywood Vampires, Alice Cooper made exciting comments. He said that they hard at work for writing.
When the interviewer mentioned, "I'm hoping that the coffin hasn't been nailed shut with Hollywood Vampires yet," Alice Cooper said not at all, adding:
"I just talked to Johnny a couple of days ago, and he's writing like crazy. He just finished an album with Jeff Beck.
"And yeah, Johnny's playing guitar with Jeff Back during this whole thing, and then, you know, all the Vampires are writing.
According to Alice Cooper, the band is great.
"Tommy [Henriksen, guitar] writes a lot and Joe writes and I write, so when we get back together, we're going to be making an album pretty quick.
"That band is so good we could just put them in a studio and let them play live, and we'll nail it."
Elsewhere in the conversation, Alice Cooper touched his touring guitarist Nita Strauss and his touring band. Speaking about Nita Strauss, he said she is a great player.
"Nita is a killer guitar player – I can't wait to get her on record. There's all kinds of plans for recording. That's going to be happening."
Cooper said his touring band is the greatest band in worldwide.
"My touring band is probably the best touring band out there, I mean, Glen Sobel is voted the best drummer in rock, Nita was voted the guitarist of the decade, [guitarist] Ryan Roxie is as good as he's ever been, if not better. That band, I wouldn't trade that band for anybody."
Listen the entire interview below.
https://soundcloud.com/radioactivemikez/alice-cooper