Dee Snider On Deadly Great White Concert Fire: "It Was Foolish To Set Off Pyro In A Small Club"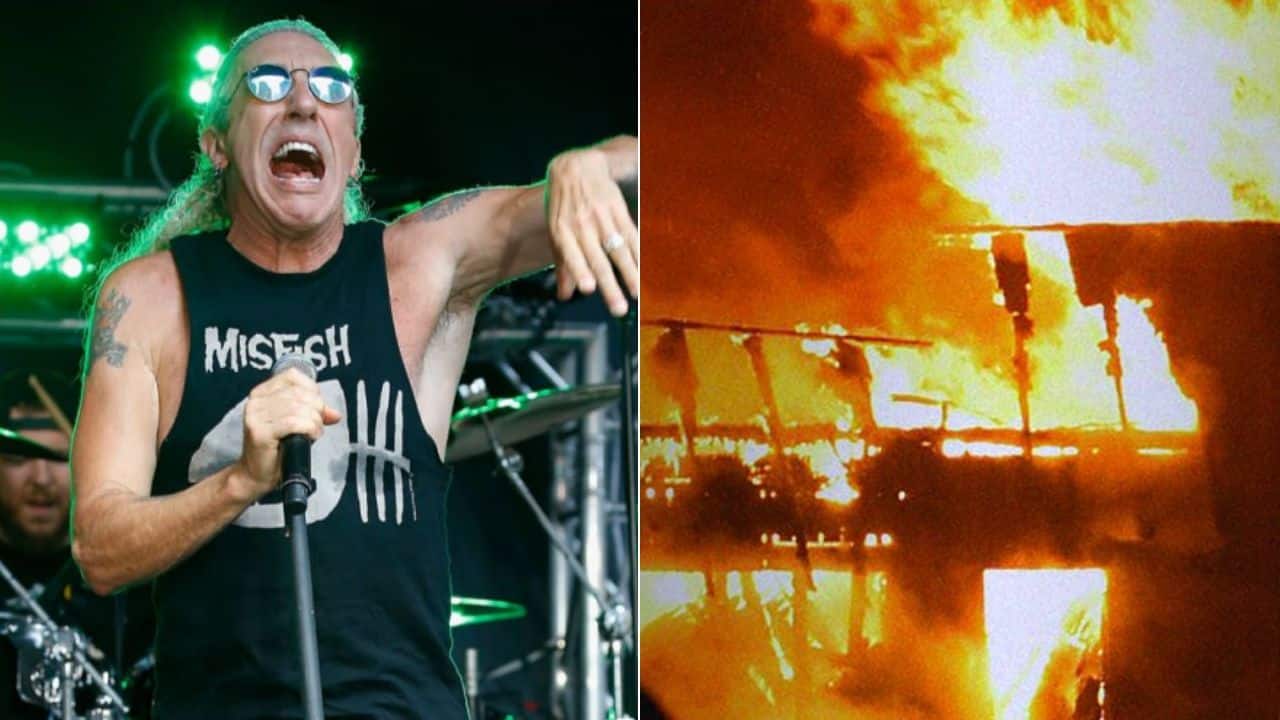 Twisted Sister star Dee Snider recalled the deadly Great White concert fire while mentioning his involvement in America's Deadliest Concert: The Guest List, an upcoming documentary that reveals the unfortunate Great White concert fire that killed a hundred people.
Dee Snider achieved international fame as the lead singer and frontman of the 1972-formed heavy metal band Twisted Sister. Debuted in 1982 with the band's debut studio album Under The Blade album, Snider had joined the band in 1976. He had released 6 studio albums throughout his tenure with Twisted Sister, which means he performed in the entire studio albums of the band.
Over the years, Dee Snider has been actively using his social media accounts. Logically discussing the issues on the agenda with his fans via his social media, Snider recently opened up about his honest feelings about the deadly Great White fire. It was one of the darkest concerts in rock history, no doubt.
As some of those rock fans might know, the Great White concert fire happened on February 20, 2003. The fire was caused by pyrotechnics set off by the former singer of the headlining band Great White, Jack Russell. In the unfortunate incident, 100 people had passed away while more than 200 people were injured.
However, during a recent interview with Bayou 95.7 radio station, Dee Snider discussed the Great White fire. When Snider started his words, he admitted that it has been hard to talk and listen to the incident. He also claimed that Great White was vilified after the incident.
"It's hard to remember and listen to, but a hundred people burned to death, over two hundred were injured, and 65 kids lost one or both parents in a fire in a nightclub," Snider says. "Great White was playing.
"And yeah, Great White, they were vilified. Their pyro ignited the building, and wrong or right, they've been shouldering the blame for a long time."
Dee Snider Says 'It Was Foolish To Set Off Pyro In A Small Club'
Later then, Dee Snider revealed one of the things he like about the Great White documentary he was involved in. Saying that it is great to people allow Jack Russell to speak, Snider added that Russell is a broken man these days. Snider also admitted that it was foolish to set off pyro in a small club, even though he added that it was not malicious.
"One of the things I like about this documentary, it's very well rounded and it actually allows Jack Russell [former Great White singer] to speak," he defends. "I remember Jack from back when, and we toured together back in the heyday, and now he's a broken man. And people may say and rightfully so.
"But let me just say, was it stupid, was it foolish to set off pyro in a small club? Yes. Was it malicious? Not on your life. They would never, ever intentionally hurt any of their fans."
Elsewhere in the interview, Snider stated that the deadly event struck a chord in so many ways with him. Explaining the reason, Snider added that it was devastating to think that those people were probably the same people who went to see him while he was playing at The Station nightclub.
"I had, post-Twisted Sister, gone from arenas to the bars, just like Great White had, and I played The Station nightclub," he continues. "The DJ, who was called Doctor Metal, he was this kid, and what he did with my show is what he did with Great White — he introduced me and then jumped off the front of the stage into the front of the audience and rocked out, because he was that local guy, that fan.
"And he perished in the fire. There were so many people. To think that those same people who came to see me were probably at that Great White show as well. So it just struck so many chords."
Back in August 2021, Dee Snider had answered if he missed his bandmates in Twisted Sister. Confirming that he missed his friends, Snider had made fans happy by revealing that Twisted Sister will never reunite again.
"I miss Twisted Sister, my friends, my brothers – Mark, Jay Jay, Eddie – I miss them," Snider said.
"But we talk all the time. We're good friends, and we always talk to each other. It was Mark Mendoza's birthday two days ago, and we all were on his podcast and we all joined to wish him a happy birthday.
"And I miss Twisted Sister in its prime. I miss it when we were younger and insane.
"I think that we stayed long enough and it was time for the band to retire in 2016. So I don't see going back to that because I don't think it was really true to what Twisted Sister was by the end; we'd stopped wearing the makeup, stopped wearing the costumes.
"It was a crazy show in the '80s – it was crazy. In the 2000s, people started to get slower, and it wasn't as crazy. People loved it, but I think it's good that we stopped."