Robert Plant Recalls First Met With Jimmy Page: "The Fireball That We Developed Took No Prisoners"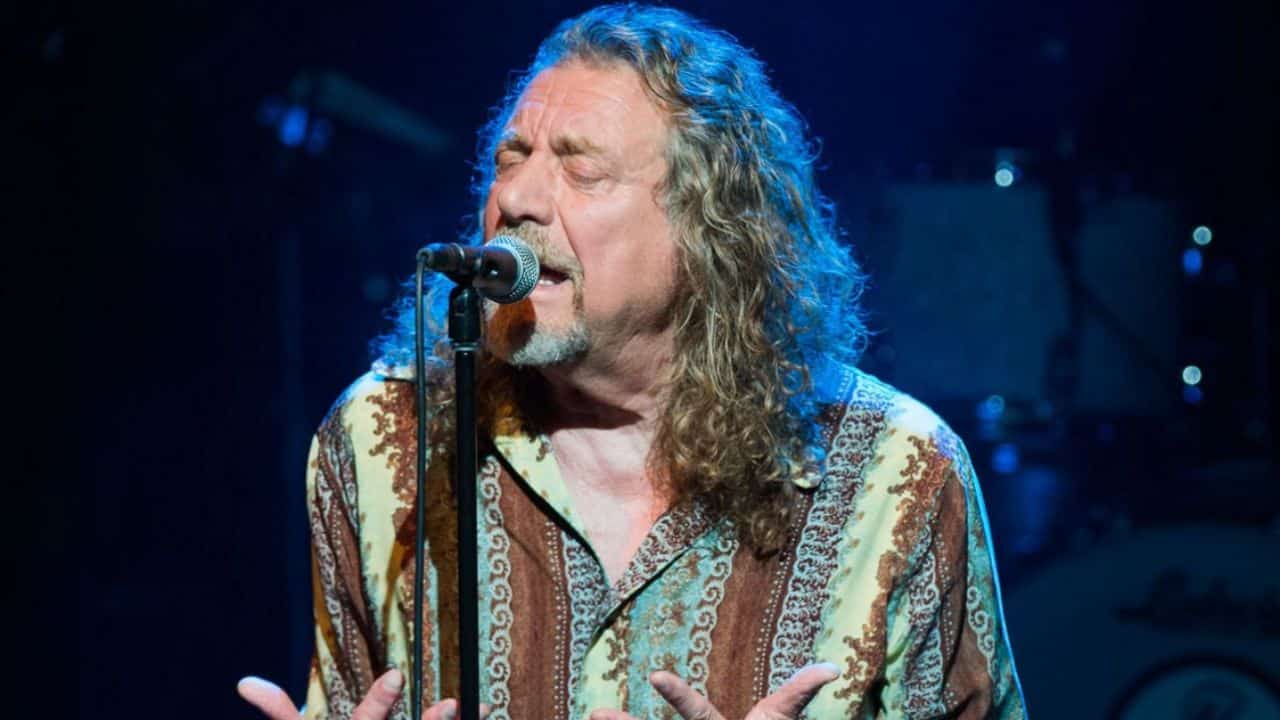 Led Zeppelin legend Robert Plant has recalled his first met with his former bandmates Jimmy Page and John Paul and mentioned the energy they had during their early years.
Robert Plant is an English musician who gained international fame for being the lead singer and songwriter of the rock band Led Zeppelin. Starting his journey with Zeppelin in 1968, they concluded their career with the band in 1980, after the death of the band's drummer, John Bonham. Throughout his 12-year career with Zeppelin, Robert Plant contributed to the band's 8 studio albums.
Kicking off his solo career after the breakup of his former band Zeppelin, Plant has a huge solo catalog. Releasing his debut solo studio album in 1982, named Pictures At Eleven, Robert Plant has released eleven studio albums during his ongoing solo career. He released his latest solo album in 2017, named Carry Fire.
When Robert Plant met Led Zeppelin's co-founder Jimmy Page and the bassist John Paul Jones, he was just 19 years old. At the end of the 60s, when bands such as The Beatles and The Rolling Stones were the pioneers of rock music, Plant also had great ambitions for rock. The energy inside him had pushed him to make rock music just like those pioneers. Within a short period, they formed a band called Led Zeppelin and contributed to rock music's development.
During his recent appearance on Broken Record Podcast, hosted by Rick Rubin, Robert Plant mentioned the time he met John Paul and Jimmy Page. At first, the singer opened up about his honest remarks about Jimmy Page's reputation from The Yardbirds, which was a band that started the careers of three of rock's famous artists, Eric Clapton, Jeff Beck, and Zeppelin star Jimmy Page.
"We were playing before the first record came out," Plant recalled. "So, we got to L.A, December '68, and it came out sometime in January.
"I guess Jimmy's reputation from the Yardbirds was powerful, and he threw some amazing shapes, musically and physically. There was a whole cavalcade of energy, and you have to be transmitting on the same planet as that; otherwise, there is no gig for you.
"I knew how to do that because John Bonham and we already had our own similar but a mysteriously obscure band of joy which was nuts. It was really stretching within the limitations that we had as kids."
Robert Plant Mentions His First Energy During Jimmy Page When Their First Met
Later then, Robert Plant continued by revealing the energy between himself, Jimmy Page, and John Paul during their first met. Reminding that they met when he was 19, Plant said the connection that they have been developed since then carried their good place in the community.
"I was 19 when I met Jimmy and John Paul," he said. "But the energy, the fireball that we developed and was created around us, took no prisoners. With or without the success of an album or whatever it is. But it did kick in."
Back in November 2021, Robert Plant had opened up about having to defend his band Led Zeppelin's classic Stairway To Heaven against plagiarism accusations. Admitting that it was unpleasant for everybody, Plant revealed the experience that he sit in front of the jury.
"What can you do?," Plant said. "I just had to sit there, I was instructed to sit directly opposite the jury, don't look at them but just don't look at anybody, just sit there for eight hours.
"As much as I am musical, I cannot comment on anything musical. I just sing.
"There are zillions and zillions of songs that were carrying the same chord progression, so it was very unfortunate, and it was unpleasant for everybody.