AC/DC's ANGUS YOUNG on EDDIE VAN HALEN: "He Was Very Fond Of MALCOLM"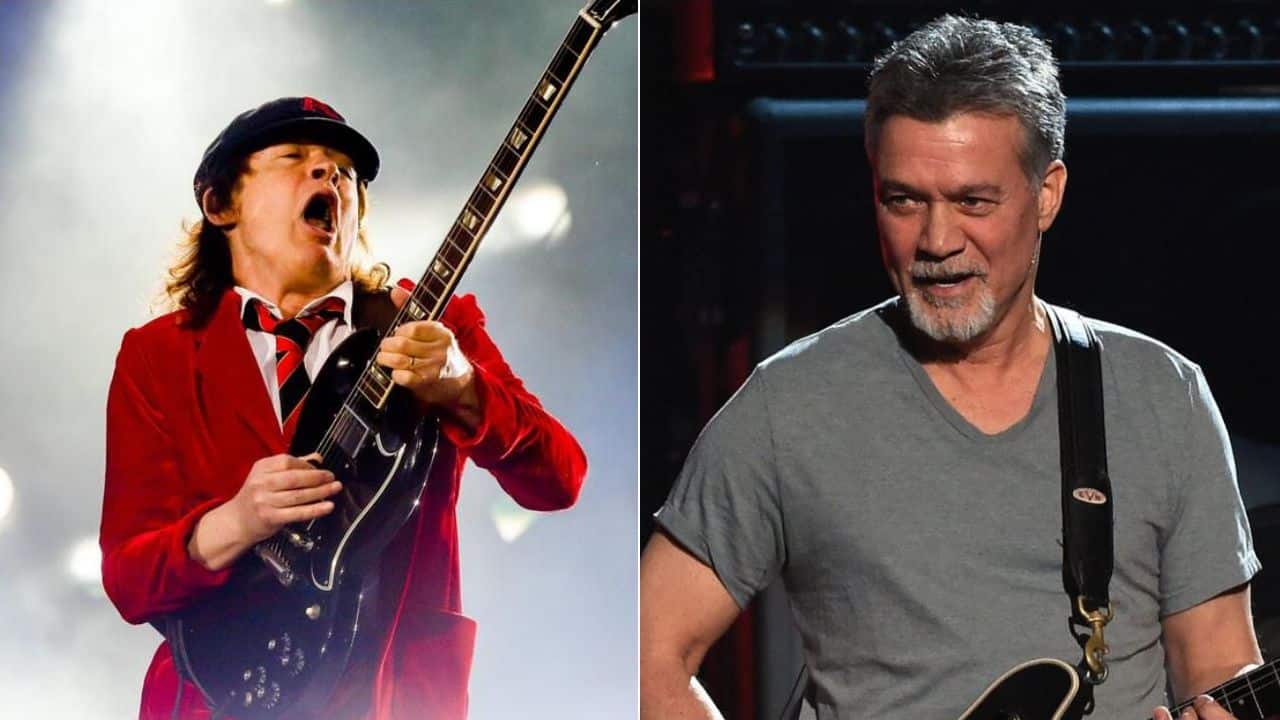 The 65-year-old guitarist Angus Young, known for his golden works with AC/DC, has recently appeared to talk about Van Halen leader Eddie Van Halen and paid his tribute to him.
Back on October 6th, it was sadly reported that Eddie Van Halen has lost his struggle against cancer and passed away at the age of 65. According to his son Wolfgang, his wife Valerie, drummer Alex, and Wolfgang were alongside him in his last few minutes.
However, recently, Angus Young made touching comments on Eddie Van Halen while talking on radio.com. When Angus started to talk about Eddie Van Halen, he touched on his playing style and their first meeting.
"I would say Eddie was, besides his guitar playing to the world, he definitely was innovative with his guitar style. And to the world, he reinvented the way guitar had to be and he influenced a lot of people out there.
"I think the first time I met him was in the '90s when we did some touring through Europe and we did some shows together. And he was just such a warm person. The first thing you notice about him was as soon as you saw him he had a big smile, like a big laugh and give me a big hug.
"Always excited to see you. To the music world, it's a big loss. But again, for those of us lucky to have met him, it's probably an even bigger tragedy. And also for his family and everyone close to him."
Angus Young concluded his words while talking about Eddie Van Halen's admiration for Angus Young's brother, bandmate, and AC/DC's brain, Malcolm Young.
"When you heard the news that cancer had come back to him, you're praying that the guy would get through. But that's how I always remembered him. And I also remember seeing him when we toured in America, and he came out to Los Angeles.
"And he came to the shows to see us. He was still the same; big smile, happy, and he was ever so happy to see us. And he was very fond of Malcolm. It is a tough thing and he definitely leaves a big hole. And if you knew him, he does leave a big hole in people."
AC/DC has recently released a new single titled 'Realize,' which was taken from the band's upcoming album 'Power Up.' The album is a follow-up to 'Rock or Bust,' and due out on November 13.
Watch the entire interview below.