6 Things You Have To Know About Metallica's Black Album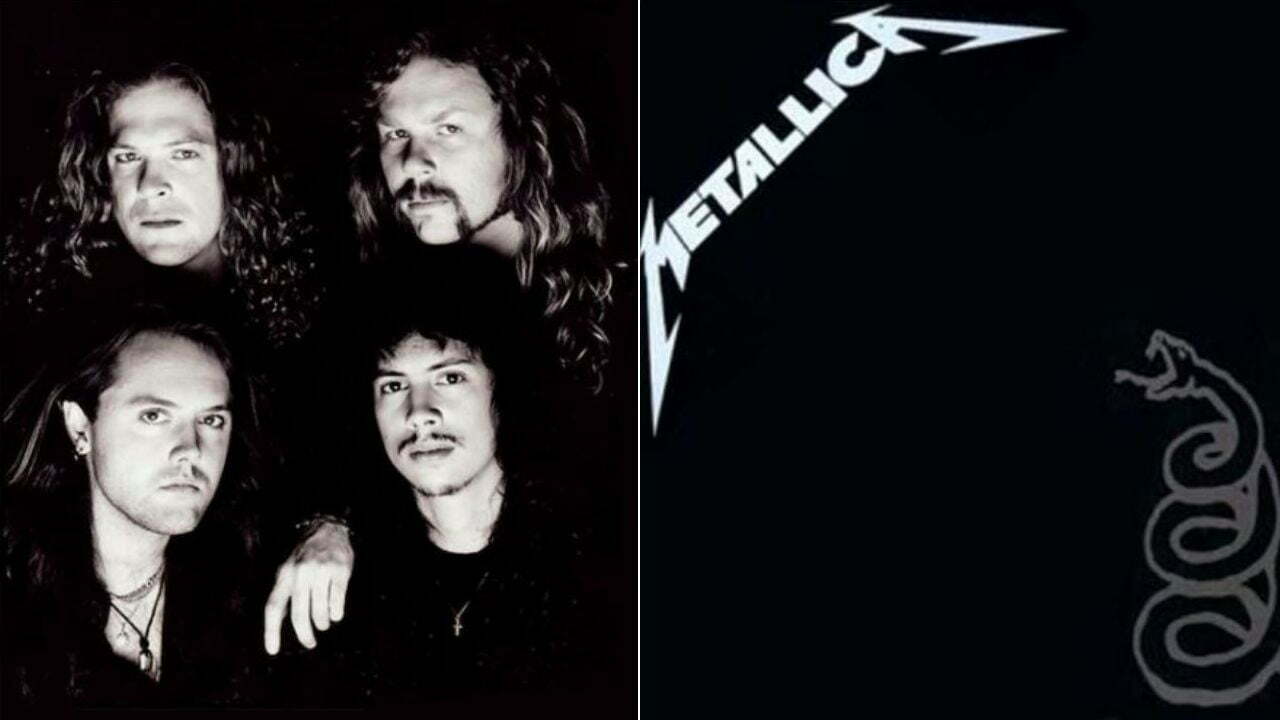 Metallica is one of the greatest heavy metal bands in the rock and roll community with its legendary lineup, including James Hetfield, Lars Ulrich, Kirk Hammett, and Robert Trujillo, no doubt. During its ongoing career, the band signed countless successes and received 9 Grammy Awards, 4 American Music Awards, 3 Billboard Music Awards, and many more.
Yesterday, on June 22, the band announced a massive reissue of their epic Black Album, the Blacklist. In the album, 53 different artists include Elton John, Miley Cyrus, J Balvin, The Hu, Corey Taylor, Blood, Volbeat, Ghost, Weezer, St. Vincent, Diet Cig, Jon Pardi, Chad Smith, and many more.
Originally, the band released Black Album in 1991, 30 years before this year, August 12, 1991. They recorded the album from the end of 1990 to the middle of 1991, on June 16. They've unleashed 12 songs in total with the album.
However, recently, while Metallica announced the new reissue of the Black Album, we have decided to tell you the 6 things you have to know about Metallica's Black Album. Probably, you guys didn't know those facts, but you will learn.
1. Enter Sandman by James Hetfield Was Originally Written For Crib Death
Black Album's opening track Enter Sandman's truth might surprise you. The track is worthy of the list that the things you have to know about the album. One of the most surprising truths about the track is its incredibly off-putting original theme: crib death.
As you know, the video clip was starting with a child's struggle in the sea in his dream. Later, it was continuing with a scary-old face of a man. Although it was a bit disturbing, it means a lot.
In 2007, James Hetfield talked about the lyrics of the song. "Y'know, a baby suddenly dies, the sandman killed it," he said.
As you might agree, the lyrics written by James Hetfield are so grim. Although Bob Rock and Lars Ulrich told James Hetfield that "these aren't as good as they could be," James Hetfield pushed them back at the time by saying, "That pissed me off so much. I was like, 'Fuck you! I'm the writer here!'"
2. The Guitar Solo Of Enter Sandman Was Inspired By An Ice-T Album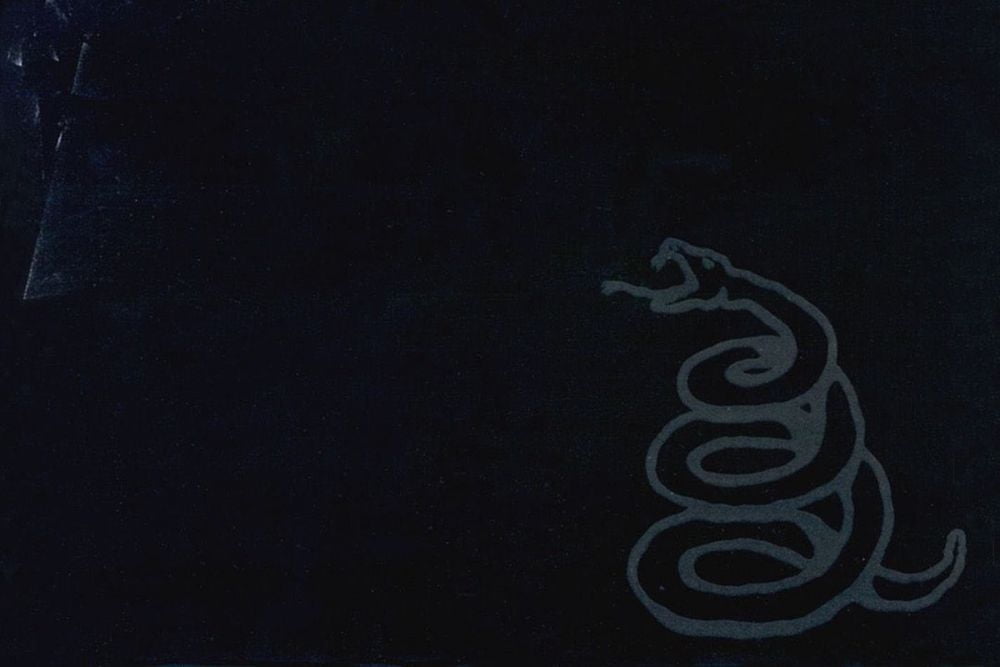 The guitar solo of the opening track Enter Sandman was inspired, in part, by a sample on an Ice-T's Power album, which was released in 1988.
At the time, Kirk Hammett admitted some rarely-known truths about the track. Although he said that those guitar licks from Magic Man from Heart, he added that he got it from Ice-T's Power.
"I think the time has come to reveal where I actually got the guitar lick before the breakdown in 'Enter Sandman,'" the guitarist told Guitar World. "It's from 'Magic Man,' by Heart, but I didn't get it from Heart's version. I got it from a cut-off Ice-T's Power album, where he sampled it. I heard that and thought, I have to snake this!"
3. The Inspirations of Nothing Else Matters and The Unforgiven from James Hetfield Is Chris Isaak
Metallica singer James Hetfield's singing talent reached another next level with the band's Black Album. While the singer was making the leap, he looked at the American musician Chris Isaak's "Wicked Game," the track that James Hetfield was fell in love with, according to the band's producer Bob Rock.
In an interview in 2015, the producer stated that James told him that he wanted to sing that style in Nothing Else Matters and The Unforgiven.
"I said, 'I'll get you a great vocal sound, so you don't have to double your vocals," the producer adds. "What you hear in Chris Isaak's voice is the nuances when he sings — he isn't doubled. He's actually performing. You perform.' We set it up so he was comfortable and had a great vocal sound, and then he sang. Every day he got better, and he got comfortable with it. He became a great singer."
4. Lars Ulrich Wanted To A Very Stark and Simple Cover Art For Black Album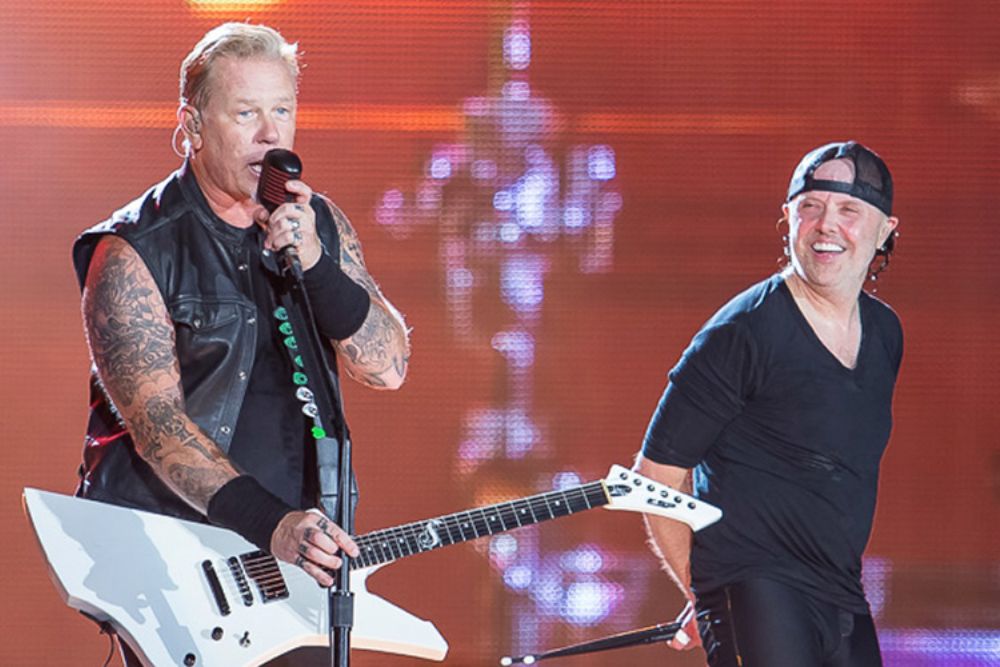 The Enter Night: A Biography of Metallica book reveals that the band's drummer Lars Ulrich wanted a very stark and simple cover art for Black Album, unless all those cartoon characters, steel and blood, and guts.
Author Mick Wall explains the situation by writing about Ulrich that he was "browsing through a typically colorful heavy metal mag, noticing how the ads for various albums all looked the same."
The resulting all-black cover certainly made a statement, which Hetfield expressed succinctly as, "Here it is, black sleeve, black logo, fuck you."
5. James Hetfield Has Written Nothing Else Matters For A Missing Friend
James Hetfield explains the writing process of the track by revealing that it was a song written in a hotel room. He also admits that he wrote that track for a missing friend, being out for such a long time.
Although he loves that song too much, there was a Metallica member that uncomfortable with the song. Kirk Hammett was found it weird that James wrote a love song to his girlfriend.
Anyway, Hetfield was not sure to release Nothing Else Matters as a Metallica song in the Black Album. When the band made its debut with the Black Album with a free-listening party at Madison Square Garden just a week before its release, August 3, 1991, James was afraid diehard fans might become physically ill upon hearing it.
At the party, James was waiting for Nothing Else Matters to play on. He was so excited about people's reaction to the song, saying, "You know, to see if these people just look at each other and throw up!" But fortunately, the crowd liked the song and it was pretty amazing.
6. James Hetfield Loves The Black Album's Shortness and More Streamlined Songs Against …And Justice For All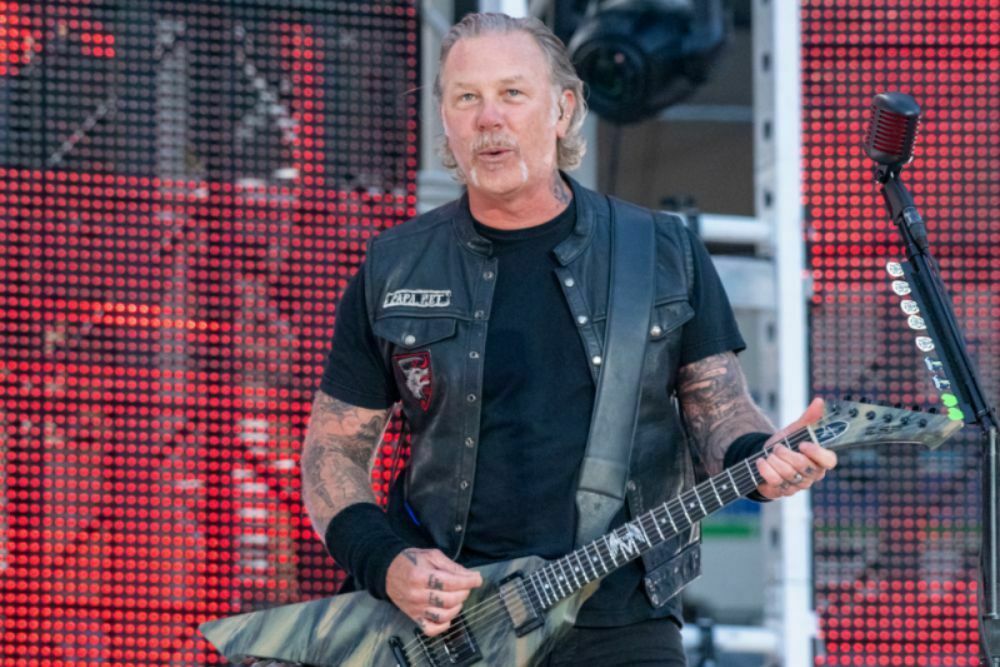 The frontman James Hetfield was very uncomfortable with the band's fourth studio album, "…And Justice For All," the album that Metallica released three years before Black Album, 1988.
Hetfield's comments about the fourth album might surprise you. He expressed his disturbing with the album in an interview in 2007. "​To me, the …And Justice For All album sounds horrible, awful, can't fucking stand it," he said. "That was our fancy stage, showing off too much."
Later, the musician has remembered his conversation with Lars Ulrich, saying, "So when me and Lars got back together after a short break, I said, 'We gotta really try and write some shorter, to-the-point songs.'"