Metallica's James Hetfield Reveals His Crazy Harmony with Lars Ulrich: "It's Almost Like I'm Drummer"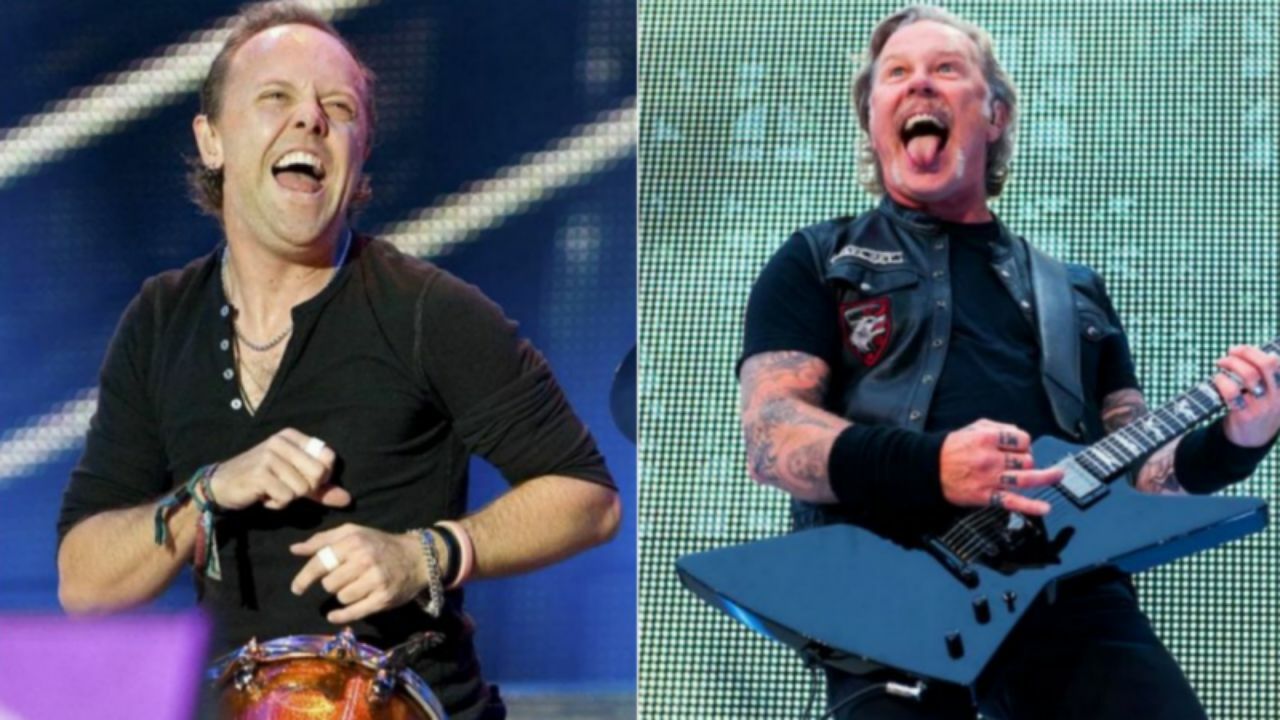 Metallica frontman James Hetfield touched on his crazy stage harmony with his bandmate Lars Ulrich – the drummer of the band – in an archived interview that recently came to online by Total Guitar.
In the interview that belongs to 2009, James Hetfield was talking about his friend Lars Ulrich's drum skills and performance rhythm.
When the interviewer asked James that how he defines his style, he said that it's about percussive, adding, "I love playing drums, so a lot of the rhythms come from beats that I have in my head. A lot of times when you're doing a rhythm and the drums play along exactly to that rhythm, it's less effective."
"I see that a lot in certain bands these days, 'Here's the guitar riff and the kick and snare are doing the exact same thing.'"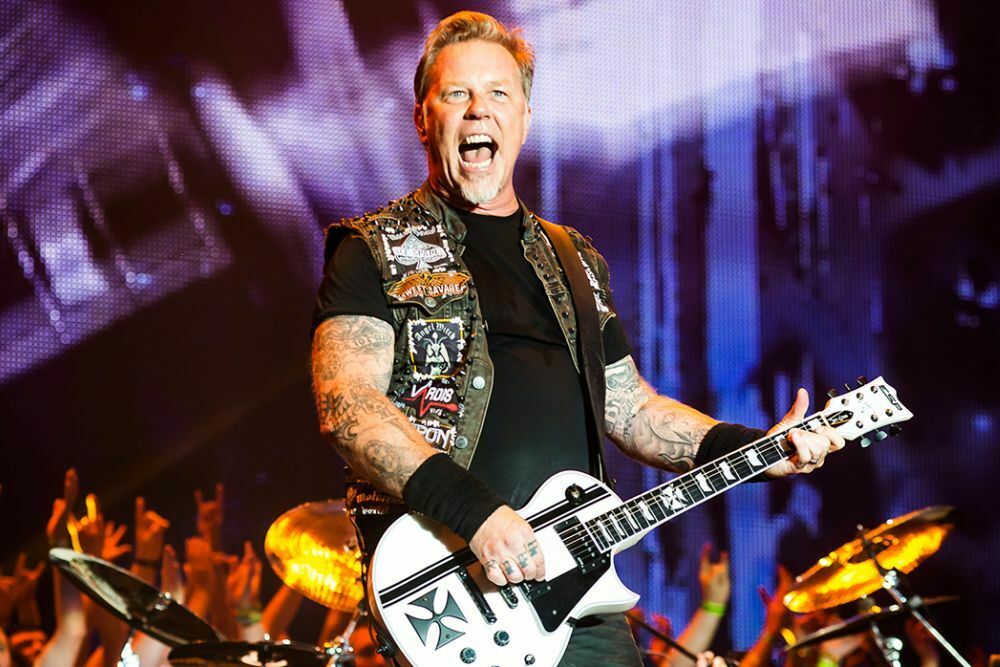 Continuing his words, Hetfield admitted that Lars has been playing a little against the riff. He also touched on his bandmate's craziness and explained how he gets crazier on drums.
"With Metallica, Lars is always playing a little against the riff," he said. "It's almost like I'm the drummer and he does counter beats to the rhythm.
"Onstage, the only thing Lars has got in his ear monitors is my guitar and some vocals. So I'm kinda keeping the tempo of the song and he's able to get a little crazier on the drums."
Reiterating his harmony with Lars, James revealed how a drummer he is. He also mentioned his bandmate's guitar playing and compared themselves.
When the host asked that how much of his rhythm style can be attributed to Lars' drumming, James said: "Quite a bit because, as I say, I have a lot of room to lay down. I might not be able to be as free as possible on some stuff because when I get loose everything goes a little wobbly!
"But I'm able to show Lars some drum stuff and he's able to show me riff stuff, you know? I'm a frustrated drummer and he's a frustrated singer-guitarist!
"So it's really great that we're able to accept each other's dreams that way and see it as a positive thing, not just, 'Get outta my territory!'"
James Hetfield Names His Rhythm Gods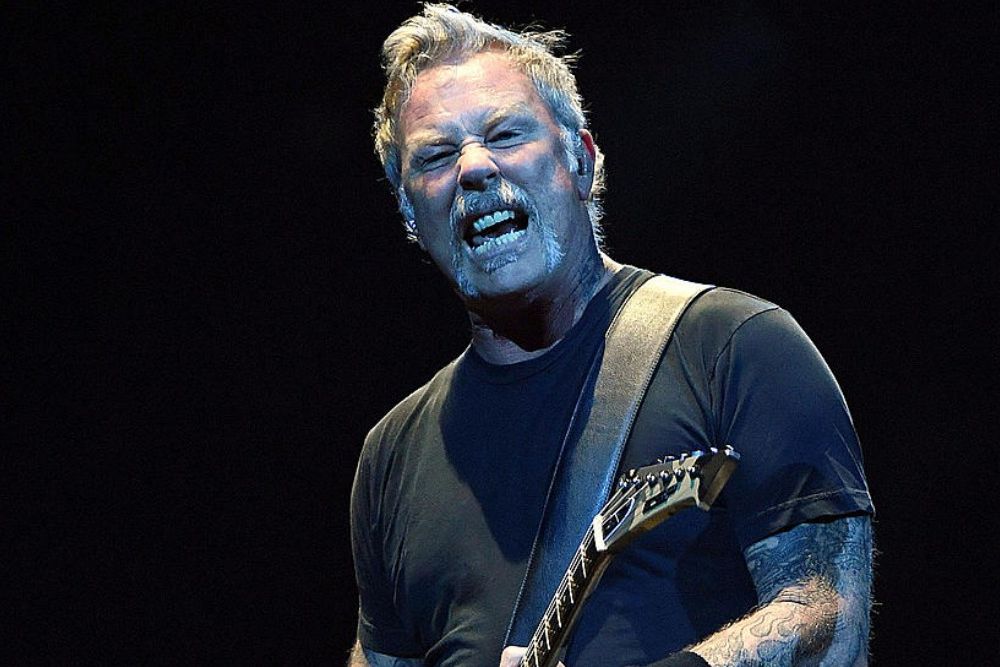 Elsewhere in the conversation, the frontman named his rhythm gods when the interviewer asked who inspired his rhythmic riffing style.
"My rhythm gods are Tony Iommi, Rudolf Schenker, and Malcolm Young – guys who just keep it steady," Hetfield revealed. "The Misfits too, and even the Ramones with their simplicity. It's all down-picking! Watch some footage of Johnny Ramone and you'll go, 'Wow!'"
Describing how he has been developing his incredibly fast down-picking style, Hetfield praised original Metallica guitarist Dave Mustaine and the current guitarist Kirk Hammett.
"Some of the Black Sabbath stuff didn't have a lot of speed to it; it was big single-note riffs, all about the left-hand bending.
"The right hand for me came more about as a challenge due to having two guitar players in the early days, first with Dave and then with Kirk.
"It was a challenge to see who could play faster, or who would give up first, and then you'd call that dude a pussy, and then you'd work on it some more!
"A lot of challenges came from other cover songs we were doing like the Misfits. I would look at Doyle and see that he was down-picking everything.
"On a song like 'Green Hell,' for example, I was like, 'Is he really down-picking that whole thing?!' So I guess my picking style came about from competitiveness."