KORN's BRIAN 'HEAD' WELCH explains why he covers a song sung by JUSTIN BIEBER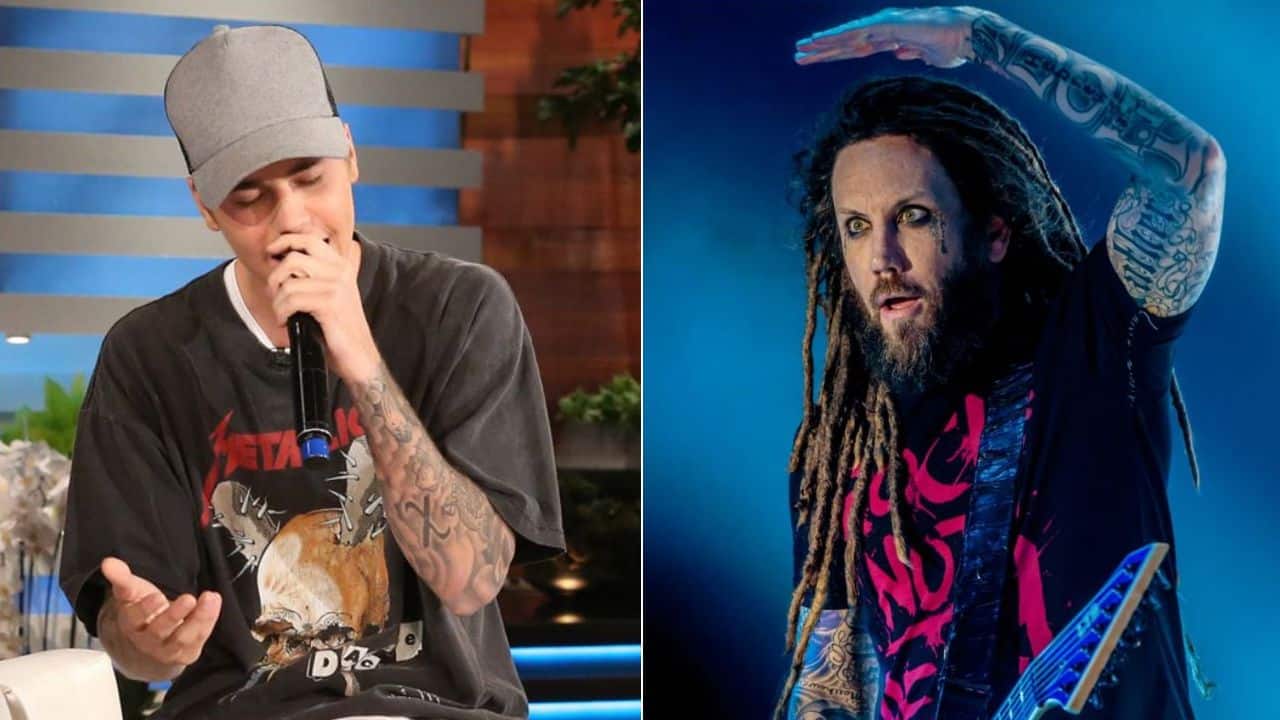 The American Christian metal band Love Nad Death, which was formed band KORN guitarist Brian 'Head' Welch, has decided to release a new album titled 'Perfectly Preserved,' which includes a Justin Bieber cover song.
After that announcement, people went crazy when they first heard that KORN star Brian 'Head' Welch's band will be covering a song sung by pop-star Justin Bieber. Later, Korn guitarist stated that it was DJ Snake's song and said that he always loved that song, 'Let Me Love You.'
"DJ Snake actually wrote that song," Brian told Earache Podcast. "Justin Bieber is only a guest. I have always loved that song, and JR Bareis, the other singer in Love nad Death, he brought it. He did a demo of it, and I was, like, 'One hundred percent, we're doing that song.' Just the heavy riff, you're, like, 'Oh, this is a cool heavy riff,' and then it goes into that, and you're just, like, 'What?' And I got some good screams on it and everything. And I was, like, 'We need to get Lacey Sturm on this song.' And I hit her and her husband Josh up, and it was like an instant 'yes.' It was just fun, man. We thought it was a fun thing to do."
Following those words, Brian admitted that they did a Post Malone cover but added that he wouldn't know if they finished. "But the Bieber cover just felt more fun; it was like just totally take a pop song and crush it heavy," he continued. "It just sounds way more fun to us."
When Brian concluded his words, he said that he and his bandmates prepared to fans' mixed reactions to their Justin Bieber cover, adding, "but we loved doing it, and it was fun to us, and it's crushing. There's a cool story that goes along with it too that I really can't talk about it. But we're gonna release probably a video for it and everything and talk more about it. But there's a cool story that goes along with it with kind of a mental health angle. But I love it, man. It's a fun moment on the record."
KORN guitarist Brian 'Head' Welch's band Love Nad Death's new album 'Perfectly Preserved' due out on February 12, 2021, through Earache Records.
Watch the entire interview below.